TikTok advertising tips from experts in 2022
Published on 11.05.2022 by Javier Hernandez
If you are selling a product or services - activity, initiative or message to promote, and you are wondering whether to invest in advertising on TikTok, in this article we will explain why it is convenient and what are the strengths of this. type of advertising.
Let's get started! TikTok, do your magic!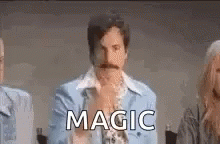 Why you should choose TikTok?
TikTok is undoubtedly one of the most popular social networks of the moment, downloaded and used by millions of people every day. The Community is vast and above all heterogeneous, it unites users from 13 to 90 years of age of different genres, countries, from different occupations, tastes, passions. In short, TikTok is the place where everyone can express themselves and above all entertain themselves.
All this makes it the perfect platform also for advertising. An aspect that TikTok itself cares a lot about and on which it works on a daily basis: it has created the Brand Safety Center (BSC) and they have also created a "TikTok report" about forecasts and predictions.
TikTok advertising tips
The question arises spontaneously is: investing in advertising campaigns on TikTok to sponsor a product, a project, an initiative or whatever needs to sponsor, is it worth it?
The answer is simple - yes. First of all, think about the amount of people you have the opportunity to reach. In fact, many people discover new products, new services or new brands on social networks, thanks to advertising, just as many actively follow the profiles of the brands, and a large percentage also shares the contents published with their own community, so as to kick off a huge word of mouth.
Secondly, because TikTok users have repeatedly stated that they prefer this platform over others because after spending time with it and looking at its contents, they experience more positive emotions, they feel happier, happier. This also leads them to appreciate advertising content, which they see more willingly. It's a big lesson for your future campaign - make people feel better and happier - create UGC just like other content creators would do.
The advertising content on TikTok is in fact more direct, more personal, more entertaining and less complex: if well done ( obviously!) They blend perfectly with all the rest of the content without being out of context or an interruption to what you are looking at, a big problem of all the other advertisements. Indeed, when advertising content exploits trends, for example, it is also pleasant to look at and grabs the viewer's attention just like non-advertising content.
TikTok content creators play huge rule
Another major selling point of advertising on TikTok is the creators. By entrusting the creation of the videos to a creator, results of great impact are obtained. In fact, they are the ones who know the community perfectly, what they like or don't like, who know how to exploit trends very well, who know how to set up communication so that it reaches the viewer directly. Their social experience, combined with their unique characteristics and style, means that we have a loyal and engaged community, who will also appreciate branded content. The important thing is that they reflect the ideals of the chosen creator, are consistent with the character and are not forced. Check the image below - you see that TikTok has all-type of content creators. You see that bodybuilding content creators have very specific followers base and creators always promote their products. So, it's always a good idea to do a research and find convenient creators.