The Ultimate Guide on How to Post Landscape Videos on Instagram
Published on 12.05.2023 by Sofia N
Are you ready to take your Instagram game to the next level? Then you need to get into landscape videos. Posting landscape videos on Instagram offers a way to capture beautiful scenes and give your followers an immersive experience. It's also a great way to show off more of your content while still keeping it concise and relatively brief. But posting landscape videos on Instagram isn't always easy, especially if you're new to the platform. This guide will help you post landscape videos on IG and make sure they look great. All the details included, from choosing the right background image, properly formatting the clip, adding captions and hashtags, and more. By the end, you'll be well-equipped with everything you need to post high-quality full size landscape videos on Instagram.
How to Post Landscape Videos on Instagram
Below are the most efficient ways to upload landscape videos on Instagram, without the platforms default cropping, chopping, losing the sound or the quality of your content.
Preparing Your Landscape Video
Getting your video ready to post on Instagram is an exciting and rewarding process, the result of which will be an Instagram that's full of beautiful, professional-looking landscape videos.
To make sure your video looks great on Instagram, here are some tips you'll need to follow:
Choose the right aspect ratio. Landscape-style videos should use either a 16:9 or 1:1 aspect ratio for optimal viewing.

Make sure the video meets the requirements for file size and length. Aim for a size of 10MB or less and a length that does not exceed 15 seconds.

Edit your footage to make sure there's no unnecessary content in it. It's best to keep it short and sweet, with no more than three clips included in the final product.

Add music and filters to give your video an extra professional touch. Pay attention to copyright regulations when choosing music tracks!
By following these simple tips you can ensure that your landscape video looks great when posted on Instagram!
Selecting the Right Music for You Video
Taking the time to select the right music for your landscape video can really make it stand out from the crowd. A great choice of song can help convey the mood you are trying to create and subtly underscore any visuals or emotions in your video. Whether your video is about a grand sunset over the beach or a rustic scene of a rural farm, you want your music to enhance what you are showing.
For example, when choosing music for a landscape video, consider:
The vibe of the video: Are you going for an upbeat, dramatic, or peaceful feeling?

Genre: Is it jazz, rock, or something more acoustic?

Tempo: Is it slow and calming or fast and intense?

Energy level: Do you want something dynamic or more mellow?
Consider these elements when picking music for your landscape videos on Instagram and you will ensure your viewers will have a captivating experience.
Creating a Captivating Storyline
Don't just post a random clip; your landscape video should have a captivating storyline that keeps viewers engaged. To come up with a good storyline, you should think about the emotions you want to evoke and the elements of the scenery that will help with this. For example, if you're shooting at a beach, you could use the sound of waves for a calming effect or the movement of birds for something more uplifting.
Also, keep in mind that although it's important to create a story, there should be moments in between when nothing happens. This is what builds anticipation and allows viewers to enjoy every second of your video. Here are some tips to help make your story more captivating:
Use music that reflects the atmosphere

Incorporate voice-overs or text overlays

Create suspense with slow-motion camera shots

Shoot from various angles

Include timelapses and other special effects
Create an intriguing story for your landscape video, so your viewers will be more likely to appreciate it—and hopefully even share it with others!
Optimizing Your Content for Instagram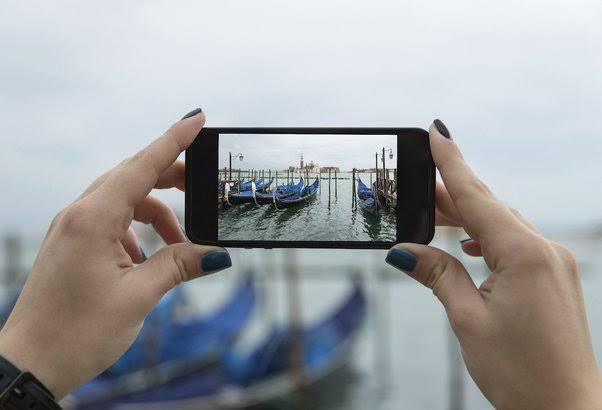 Optimizing your content for Instagram is the key to increasing engagement and getting the most of out of your landscape videos. Here are some basic tips to keep in mind:
Think Vertical
Instagram's feed is vertical, which means you need to shoot and edit your content accordingly. Vertical orientation ensures that your audience will be able to view your content on mobile devices without any hiccups.
Choose an Engaging Thumbnail
Your thumbnail should be eye-catching enough to make viewers want to click on it and watch the full video. To maximize engagement, consider adding text or a custom design over the thumbnail image, and make sure that it conveys the message of your video.
Use Descriptive Captions
In addition to providing more context for your video, using descriptive captions can also help it show up more often in Instagram's search engine. Keep captions short and sweet but don't forget to add relevant hashtags to increase discoverability of your content.
By optimizing all aspects of your landscape videos for Instagram, you can increase chances of getting more views and engaging with viewers.
Types of Landscape Videos You Can Post
Creating engaging, high-quality landscape videos for Instagram can be a tricky and time-consuming task. But not to worry, because there are actually four main types of videos you can create for your followers!
Timelapses
Timelapses are great for highlighting complex landscapes like landscapes with clouds rolling in or the sun setting over the horizon—allowing you to follow the beauty of nature in a short period of time. Plus, timelapses are relatively easy to record and edit.
Hyperlapse Videos
Similar to timelapse videos, hyperlapse videos follow a subject from one direction (or multiple directions) while recording movement that is sped up to look like a time-lapse. The difference being that it requires you to use a tripod or stable environment in order to capture smooth footage. So if you're looking for an extra layer of smoothness with your landscape videos on Instagram, hyperlapse is your go-to choice!
Regular Videos
Regular (non-timelapse) videos are best when you have something worth pausing and taking more time at. It allows users to appreciate your artistry more than they could with a timelapse video, as they can really take their time absorbing every detail of the landscape. Plus, this type of video gives viewers an added sense of being there themselves — as if they were part of the experience.
Live Videos
And lastly—live videos allow you to record an entire landscape experience from start to finish without having to do any editing work afterward. Just hit "Go live", and you're ready to record! Live video is great for documenting the fleeting moments.
Analyzing Results and Improving Your Posts
Now that you've posted your landscape videos on Instagram, it's time to take a look at the results. Analyzing the data after each post will help you to identify what works and what doesn't and give you the information to make improvements in the future.
To get started, pay attention to these metrics:
Engagement: What kind of comments, likes, and shares are you getting?

Audience insights: Who is engaging with your posts? Is it the same people or different people?

Views: How many people watched your video all the way through?

Reach: How far is your video reaching? Are there any patterns in both organic and paid reach?
By understanding how people are responding to your posts and how far they're reaching, you can tweak different elements like content, caption length, video length and more to get better results for future posts. Keep track of every post you make so that you can pinpoint which elements work best for what kind of audience - this will help you continue creating content that resonates with them in an effective way.
The Best Tools for Editing Landscape Videos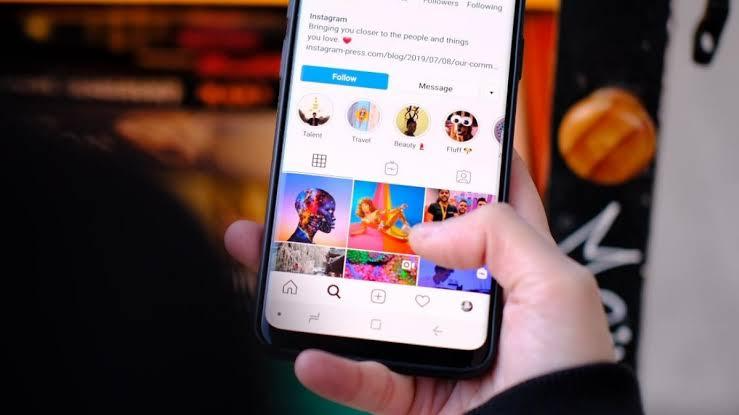 You may have noticed that some of the best landscape videos look amazing after editing, and you're probably wondering what tools are being used to get those amazing effects.
Video Editing Software
Video editing software is the key to unlocking the secret world of exceptional landscape videos on Instagram. Programs like Adobe Premiere Pro, Final Cut Pro X and DaVinci Resolve are all great choices if you're looking to take your video editing game to the next level. Each program brings its own set of features, like advanced color grading, motion tracking and audio extraction, that can help you make a stunning video.
Video Effects Plugins
Once you've chosen your video editing software, you'll need to install some plugins so you can add some fun effects to your landscape videos. Popular effects like lens flares, light leaks and chromatic aberration can add a unique touch to your work and really bring out the best in your footage.
Hardware
Finally, if you want your landscape videos to really stand out from the crowd, consider upgrading your gear. Investing in better camera lenses and production equipment will take your landscape videos up a few notches — this equipment is designed specifically for capturing content like landscapes and will help you achieve better results than with an everyday smartphone camera.
Tips for Filming a Great Landscape Video
Filming a great landscape video can be quite the challenge, especially if you're a beginner. But don't worry, there are some tips you should follow to make sure that the footage comes out looking amazing.
Find the Right Light
The best time to shoot is during golden hour, when the sun is low and provides a nice warm glow. This will give you great natural lighting for your videos and make them look much more professional. If you're shooting during other times of day, like midday or sunset, try to find areas where there's less direct sunlight—this will help avoid blown out shots and keep your videos looking sharp.
Get Creative
Don't be afraid to get creative with your shots! Try shooting from different angles or distances to capture different perspectives on a scene. If there's interesting wildlife around, don't forget to try and get it in your shots too—this can really help add some character to your videos!
Use Stabilization Gear
Having shaky footage can really take away from the quality of your video, so it's important to invest in good stabilization gear like a gimbal or tripod for smooth shots. These pieces of equipment also make it easier for you to capture longer clips with less effort. Plus, they'll help avoid any shaky camera movements that can ruin an otherwise great video.
Following these tips will ensure that your landscape videos look stunning on Instagram!
FAQs
Content such as this, will surely help you grow your channel. But you might still be wondering what else you need to know before you start posting landscape videos on Instagram. Here are some frequently asked questions that might help:
What Technical Aspects Should I Consider When Posting Landscape Videos?
When shooting landscape videos, it's important to consider the technical aspects of your video. Make sure you have a good quality camera, steady tripod, and post-production editing software that can enhance your video's colors and brighten the shadows. Consider using filters to make your colors look more vibrant, as well as white-balancing if needed. You should also adjust the camera's settings to get the best quality picture for your videos.
What Types of Hashtags Should I Use?
It's important to use hashtags to help people find your videos. Research which hashtags are popular in your industry and choose those that best fit your content. Be sure to explore other platforms, like Twitter and YouTube, for hashtag inspiration as well.
What Other Tips Should I Know Before Posting Videos?
Before uploading a landscape video onto Instagram, give it a few edits with post-production software such as Adobe Premiere Pro or Final Cut Pro X. This will help you perfect any color corrections and sharpen any blurred edges auto corrected by Instagram upon uploading. Additionally, finding good music or sound effects to accompany your landscape video will also bring out its beauty and make it stand out even further on Instagram!
Conclusion
Creating landscape videos is easy once you get the hang of it. With the right tools, you can easily create eye-catching and captivating content that will draw the attention of your audience. Plus, the tips and tricks in this guide are sure to help you get started. These days, Instagram is full of amazing landscape videos. So, if you want to stand out from the crowd and create something unique, try experimenting with different editing and filming techniques. With a little bit of practice and patience, you'll be sure to create some stunning landscape videos that will draw in viewers and get people to check out your Instagram profile.