Most Liked Posts On Instagram Of All Time
Published on 02.03.2023 by Ice Geek
Instagram has quickly become one of the most popular social media platforms, with over 1 billion monthly active users. From sharing personal moments with friends and family to promoting businesses and building brands, Instagram has become an essential tool for many. One of the most important aspects of Instagram is the ability to share photos and videos, which has led to some incredible content being posted over the years. In this blog post, we'll be diving into the most liked posts on Instagram of all time. These posts have captured the attention of millions and continue to inspire and entertain Instagram users worldwide. Join us as we take a closer look at the top posts that have broken records and captured the hearts of Instagram users everywhere.
Top #1: Lionel Messi Lifting The Trophy 2022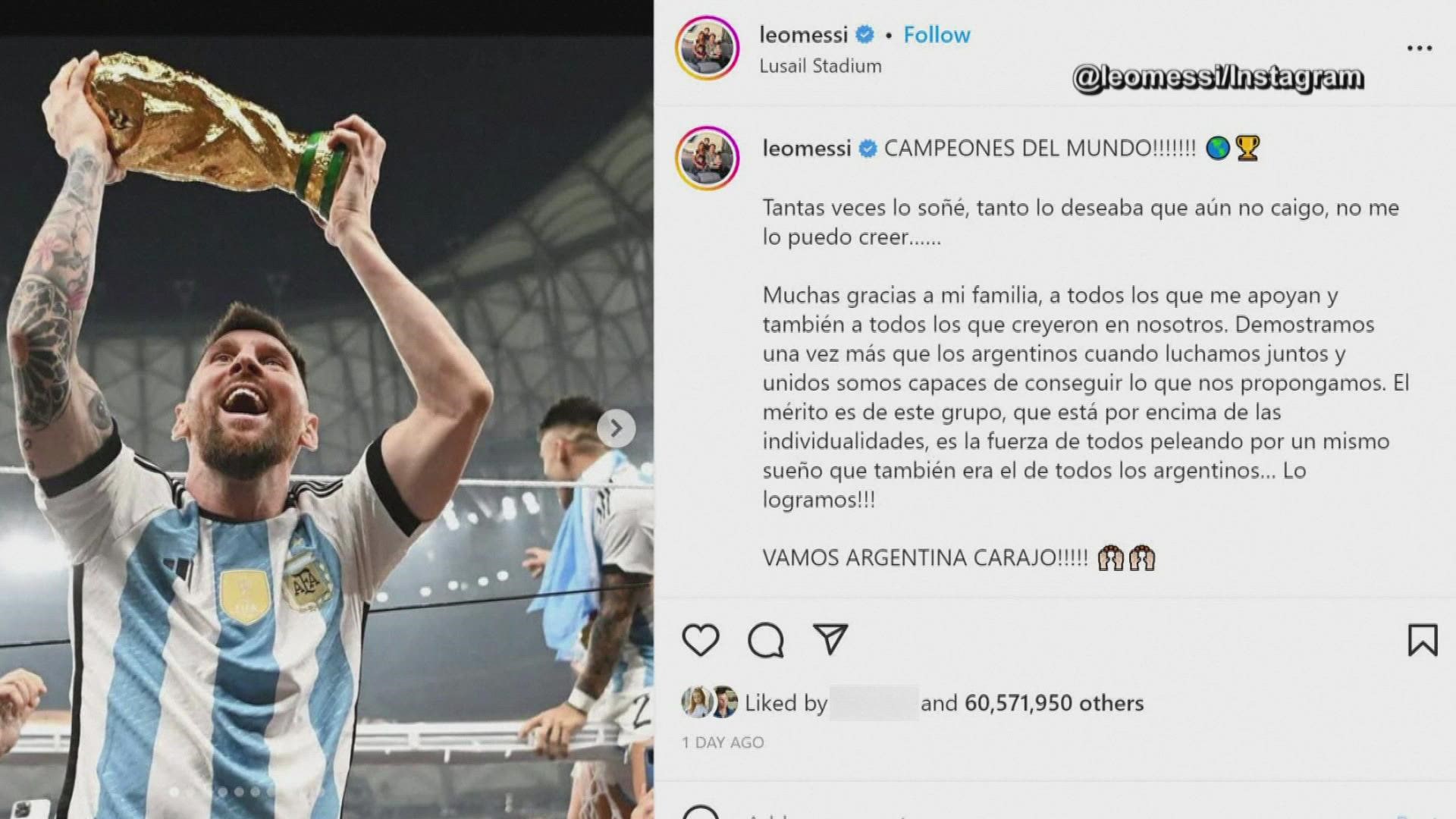 Lionel Messi, the hero of Argentina, lifted the FIFA World Cup trophy in a memorable victory against France in the final match held on December 18th, 2022 in Doha. Messi's emotional post, shared on Instagram upon lifting the trophy for his country, has since become the most-liked post in Instagram history with 75.6 million likes. No surprise that at the top of our list of the most liked posts on Instagram of all time is none other than Lionel Messi. Messi led his team to victory in the Copa America, and followed up with the FIFA cup, suppressing another legend, Maradona, and his post-match photo quickly became the most liked post on Instagram within the hour of its posting with over 22 million likes.
The photo shows Messi standing proudly with the championship trophy held high above his head, surrounded by his teammates who are celebrating their hard-earned victory. The joy and emotion captured in the photo resonated with fans worldwide and cemented Messi's status as one of the greatest footballers of all time. Messi's Instagram account has over 246 million followers, and he regularly shares updates on his life, training, and matches. He has used his platform to promote social causes, including supporting children's hospitals and raising awareness about climate change. Messi's success on and off the field has made him a role model for many, and his Instagram posts have inspired and captivated fans around the world.
Lionel Messi's championship-winning photo is a true testament to the power of Instagram and its ability to connect people from all corners of the globe. With millions of likes and endless positive comments, it's clear that Messi's victory resonated with fans worldwide and will go down in history as one of the most iconic posts on Instagram.
Top #2: An Egg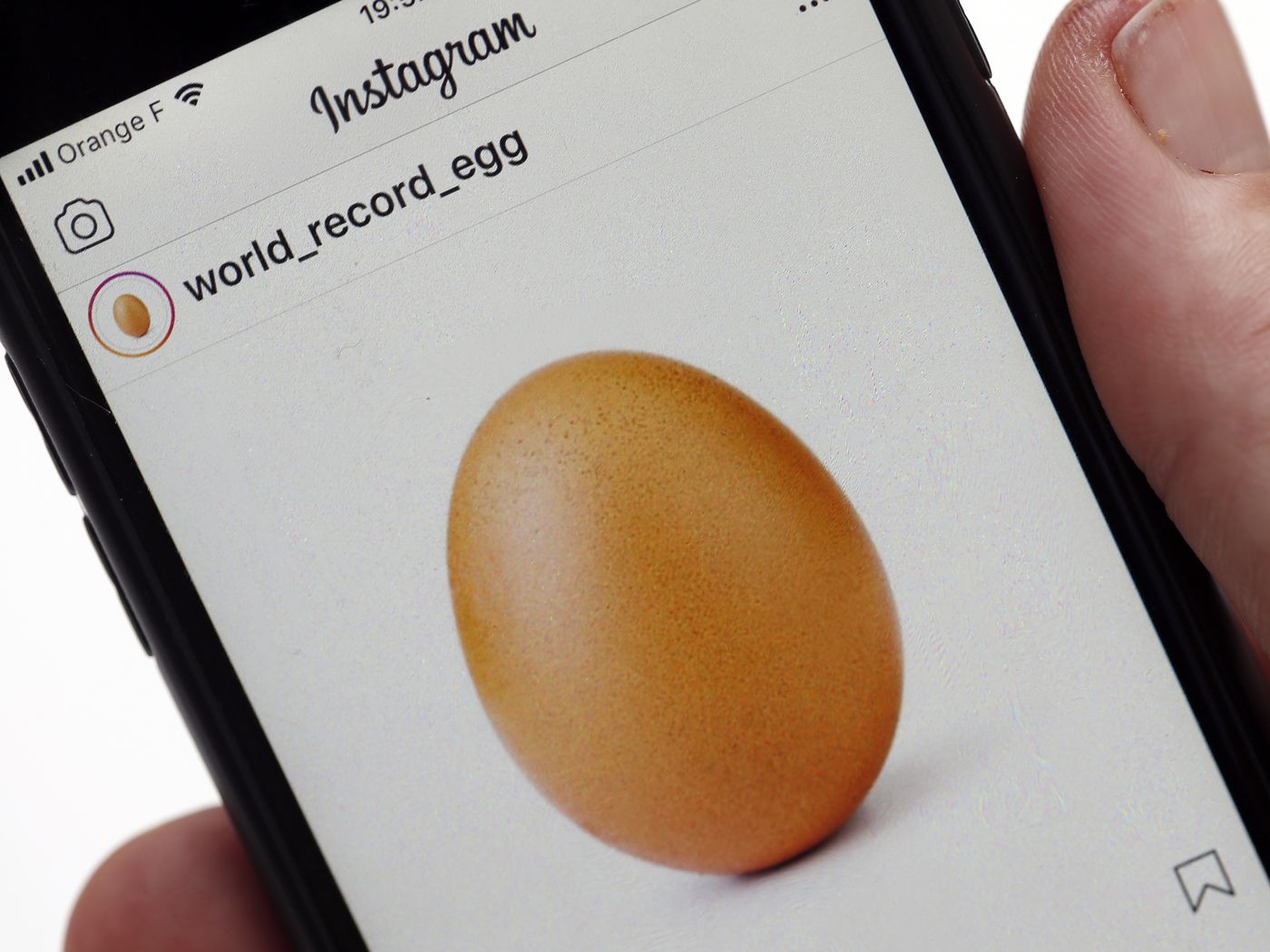 While you might expect a celebrity or influencer to hold the title of the second most liked post on Instagram of all time, it's actually an egg that has taken the world by storm. In January 2019, an anonymous account with the username "world_record_egg" posted a simple photo of an egg on a plain white background with the goal of breaking the record for the most-liked post on Instagram.
What followed was a global phenomenon, with millions of people around the world sharing and liking the post in an attempt to make history. The egg surpassed the previous record-holder, Kylie Jenner, within just a few days and has since amassed over 55 million likes. While the post may seem trivial, it's a testament to the power of social media and the ability of anyone to go viral with a simple idea. The egg's success has even spawned merchandise and a social media campaign aimed at promoting mental health awareness.
The egg's popularity has also raised questions about the role of social media in modern society and the impact of influencer culture. While the egg's success may seem like a fluke, it's a reminder that anyone can achieve internet fame with a clever idea and a bit of luck. The egg's rise to fame is a fascinating case study in the power of social media and the impact of viral content. While it may not have the same emotional resonance as some of the other posts on this list, its impact on the internet and the wider culture cannot be denied.
Top #3: Lionel Messi Beds The Cup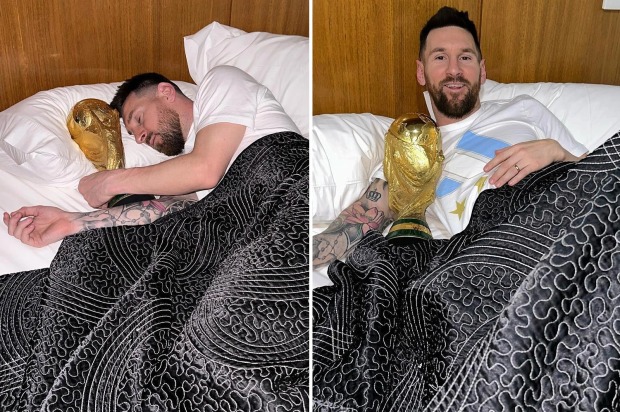 The latest upload by Lionel Messi, in which he is seen snuggling up in bed with his FIFA World Cup 2022 trophy has become the third most-liked post on Instagram with over 54.6 million likes. Messi's popularity and appeal are undeniable, as he continues to break records and capture the hearts of millions of fans around the world. The photo of Messi in bed with his coveted gold trophy quickly went viral, garnering an impressive 45 million likes in under 15 hours. This is a testament to the influence and reach that Messi commands on social media as he attracts not only football fans but people from all walks of life.
Whether you're a football enthusiast or not, it's hard not to be captivated by the charm and charisma of La Pulga as Messi is affectionately known. His talent, determination, and dedication to the sport have made him a legend in the world of football, and his off-field personality and relatable posts on social media have endeared him to fans all over the world. As Messi continues to inspire and lead his team to victory, his loyal fans will undoubtedly continue to follow him on his journey, eagerly anticipating his next post and celebrating his triumphs along the way. The image of Messi in bed with his World Cup trophy is yet another iconic moment in his illustrious career, and a testament to his unwavering spirit and dedication to the sport.
Top #4: Cristiano & Lionel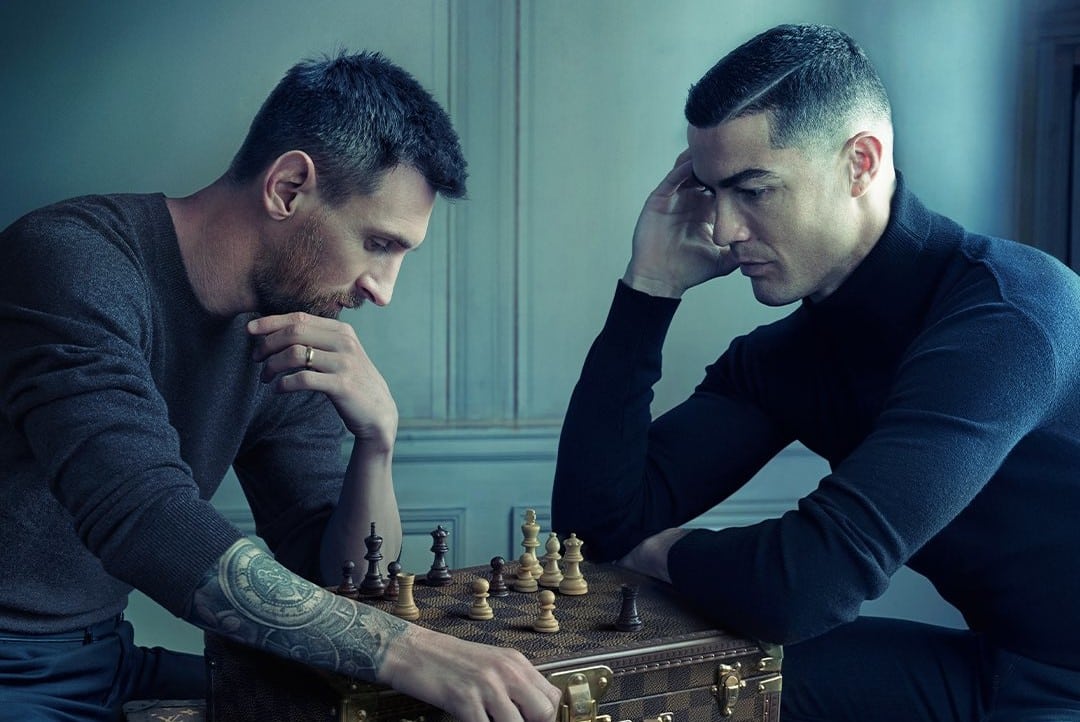 Fashion brand Louis Vuitton recently teamed up with football superstars Cristiano Ronaldo and Lionel Messi for a sponsored post on Instagram, featuring the two legends playing a game of chess. The posts received an overwhelming response from fans, amassing a combined total of 42.7 million likes for Ronaldo and 32.4 million likes for Messi. Together, these posts have claimed the fourth spot on our list of the most-liked Instagram posts. The incredible popularity of these posts is a testament to the enduring appeal of both Ronaldo and Messi as well as the power of social media to bring together fans from all over the world. The collaboration between Louis Vuitton and the two football icons was eagerly anticipated, and the posts did not disappoint.
Within 24 hours of being uploaded, these posts had already become some of the most-liked on Instagram, capturing the attention and admiration of millions of fans. The images of Ronaldo and Messi playing chess while dressed in Louis Vuitton attire are both stylish and captivating, embodying the luxury and sophistication of the brand. More so than that, it was like the end of the endless war between the fans of the two. As these two continue to inspire and entertain fans on and off the field, their partnership with Louis Vuitton serves as a reminder of the enduring influence and appeal of sports and fashion icons on social media.
How Can You Beat The Competition On Instagram and Make Your Post Stand Out?
With millions of users and endless amounts of content being shared every day, it can be challenging to make your posts stand out on Instagram. However, there are some effective strategies that you can use to beat the competition and get your posts noticed. To be the next egg guy with slightly more personality, here are some tips to help you stand out on Instagram among the millions:
Post High-Quality Content: The first step in getting noticed on Instagram is to create high-quality content that is visually appealing and engaging. This means using high-quality images, videos, and graphics that are well-composed, well-lit, and visually interesting. You should also pay attention to your captions, using them to tell a story or provide context for your posts.
Use Relevant Hashtags: Hashtags are a powerful tool on Instagram that can help you get discovered by new users. By using relevant hashtags, you can increase your reach and attract new followers who are interested in your content. Be sure to research popular hashtags in your niche and include them in your posts.
Engage With Your Followers: Engagement is key on Instagram, and the more you engage with your followers, the more likely they are to engage with your content. This means responding to comments, asking questions, and running polls or contests to encourage participation.
Post Consistently: Consistency is crucial on Instagram, and you should aim to post regularly to keep your followers engaged. This means posting at least once a day, at the same time each day if possible, to establish a routine and keep your followers coming back for more.
Collaborate With Others: Collaborating with other users or brands on Instagram can help you expand your reach and attract new followers. Look for opportunities to partner with other users in your niche or participate in Instagram challenges or collaborations to get noticed.
By following these strategies, you can beat the competition on Instagram and make your posts stand out. Remember to stay consistent, engage with your followers, and always strive to create high-quality content that is visually appealing and engaging.
Conclusion
In conclusion, the most liked posts on Instagram of all time are a testament to the power of social media and the incredible reach it has. From Lionel Messi's iconic World Cup victory to a simple egg, these posts have captured the attention and imagination of millions of users around the world. These posts also demonstrate the importance of creating visually appealing and engaging content that resonates with users. Whether it's through stunning photography, clever captions, or viral challenges, these posts have all managed to strike a chord with Instagram users and capture their attention.
If you want to achieve similar success on Instagram, it's important to focus on creating high-quality content, engaging with your followers, and staying consistent with your posting schedule. By following these principles and taking inspiration from the most liked posts on Instagram, you too can build a strong presence on the platform and reach new audiences.