How YouTube shorts will help you to market product
Published on 02.06.2022 by Javier Hernandez
Susbcriberz's team has 10+ years experience in YouTube marketing. The new features are coming and we get many questions about the short-video system. Our users ask whether YouTube shorts are worth giving a shot - the short answer would be 'absolutely yes'. The long answer would be this article explaining reasons how YouTube shorts make your videos get to the target group on platform and increase the chances for conversion rate.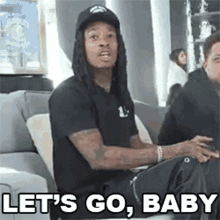 Get to know your target group
You can't go wrong with the videos as they are popular across all age groups. However, the platforms differ. YouTube has long since become an all-ages platform where even silver surfers seek directions. The Best Agers are also very present on Facebook and consume videos there..
Nevertheless, the style and the story differ considerably. If you reach your very young customers with quick image changes and bright colors, the 40+ age group prefers something more serious. As usual in marketing, it can help you work with personas.
Choose the right equipment in combination with a smart strategy
Now the exciting question: do I need a professional cameraman with expensive equipment or is my mobile phone camera and a free editing program enough?
Basic video marketing technical equipment includes:
a high-quality smartphone or digital camera

a tripod

an external microphone and

a simple tool for post-processing.
As you can see, the necessary equipment can be set up without high costs. This is an advantage, but it can lead to "just shooting". But even then, a well-thought-out strategy should come first - because what really matters is the story you want to convey.
Score with relevant and quality content
The web is overflowing with content - and the number of videos is now on the rise. If you want to stand out, you need relevant content and creative implementation. The quality also needs to be decent, although your movie doesn't need to be Hollywood ready. Ideally, your content should be informative or entertaining, or both.