How to utulize basics of YouTube channel to get better marketing results
Published on 01.04.2021
YouTube is bigger than before. It's not a surprise that people consume more content as they are locked at home and can't go out freely. If you think more about YouTube marketing, then it's time to focus on practical steps. Start with the basics of YouTube channel and marketing strategy to get ahead.
Filming and editing for promotion on YouTube
We recommend that you start filming after you have a content plan ready. As you remember, there are already selected topical and "hot" topics. At the same time, don't fall into perfectionism - you don't need to put off filming for a year until you finish your ideal content plan.
When you create a very specific content plan and upload on YouTube, then viewvers will ask for more content! More & More!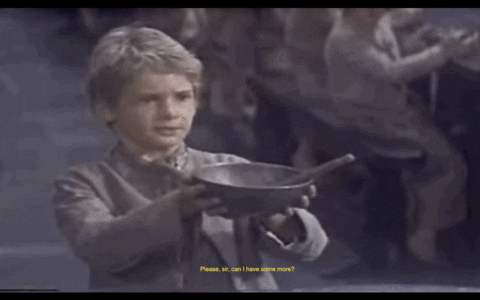 Let's list the main recommendations for shooting and editing:
Pay attention to the first 15-30 seconds. The first seconds should be edited in such a way that they hold the audience. A powerful, engaging announcement can increase retention and help promote. It can be made in the form of a cut of the most interesting moments, or a special introduction, which reveals the topic of the video, and gives a promise of the benefits of what you have watched.
How to make the right announcement - As the story progresses, say the calls to watch videos that are relevant to the topic in the tips and links in the description. Reinforce them with gestures. This linking has a beneficial effect on the promotion;
Tell us what is planned in the next videos. It is desirable that this be serial content, then the viewer will have more reasons to subscribe to you;
During the editing phase, add a background 20 seconds at the end of the video for the end screens. Better to make a template in corporate colors, with music and a logo. And add it to all new videos. This will increase the "viewing depth" metric;
What else should be considered: Shoot in good quality (FullHD). There is no particular need for a resolution higher than FullHD;
Make sure there is enough light and it fits well. If there is no lighting equipment, then choose a place and time with good natural light;
The sound should be good. Flaws in shooting can still be forgiven you, bad sound - no;
Make sure that the key phrases for which promotion is planned are voiced. Algorithms know how to recognize sound and this will be a plus for promotion. We take phrases from the content plan again;
Use non-copyrighted music. You can take it from the YouTube library, or from specialized sites;
Come up with your own brand phrase or gesture that you will use in all videos. This will help make your content stand out from others.
Add animations that encourage social activity (followings, likes and comments);
Promotion of videos on YouTube
YouTube algorithms are constantly changing. Today, the main indicator that you should pay attention is the "Impressions" element. Promotion methods can be conditionally divided into three groups. These are their optimization before promotion, free methods and paid methods. Let's sort them out in order. You can go with the different route - youtube subscriber website. You can use Subscriberz platform as a YouTube subscriber website. You'll understand the platform easily - you can buy subscribers, likes and views for your video. (if you promote videos on YouTube, you'll reach more Doggos - that's "much success" )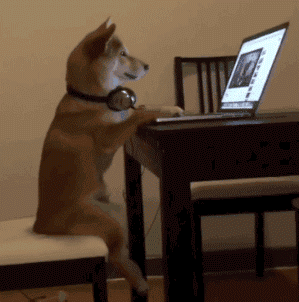 Promotion of videos on YouTube using optimization
YouTube is the second most popular search engine in the world. And in order for your videos to be noticed, you need to optimize them for search algorithms.
Optimization is done before starting the promotion. Instructions on what to do for this: Promote not a single video, but the entire channel. Optimize every new video. How to do it is written below;
Add a video icon. They are also called preview, miniature, cover. The preview should convey the plot of the video and you should want to watch it. Create a catchy design with large print, elements and contrasting backgrounds. Try to make the icon look like a dramatic scene. Name the preview file using the primary passphrase.
Write a title. It must contain a key phrase (preferably without declension). It is good if it contains questions or appeals (How / How Much / See etc.). The title should complement the preview, do not duplicate it;
Give a descriptive name to the video file before uploading to the platform. Add a key phrase to the title;
Add a description. Pay special attention to the first paragraph (250 - 300 characters). Add your main and related key phrases to it. In total, up to 5000 characters are allowed;
Write down the tags (keywords). Although now the meaning of tags has greatly decreased, adding 10-15 phrases will not be superfluous. Up to 500 characters are allowed in total. We put the main key phrases first. If you have a "young" channel, give priority to phrases with high search volume and low competition.
Add: timecode (timestamps). If the video is long or semantic blocks are appropriate. Since 2020, they are indexed by Google search;
Add links in the description: a link to a subscription, to other playlists, to itself and to other videos. Depending on your goals. If, for example, the goal is subscribers, then the videos that brought the largest number of subscribers;
Try to minimize the number of external links to third-party resources in the description;
Add end screens (for subscriptions, playlists, similar videos);
Add hints. Make hints based on what is being said. Better towards the end (in the last third), so as not to decrease retention rate and increase the number of views by one user;
Add subtitles (using key phrases). If the content is long and there is no time / opportunity to register all the subtitles, then order subtitles on the side. The recommendation is optional. YouTube algorithms are improving and are learning to recognize text better;
Add video to playlist or playlists. The playlist should be thematic and also optimized for key phrases;
For competent video optimization, you can contact with Subscriberz's team.
Correct optimization by itself allows the video to get into search algorithms and start gaining views. The most important optimization elements are the preview, title, and description.