How to leverage influencer marketing on instagram in 2022
Published on 16.01.2022 by Javier Hernandez
Do you want to know how to leverage influencer marketing on Instagram? Well, you've come to the right place. In this post, we will go through how to scale this type of advertising. There are many types of advertising, and influencer marketing is one of them. You may be familiar with the concept of influencer space, but today we will change your mind. Thanks to influencer marketing strategy, the details shared in this post will take your business to the next level.
Let's get started!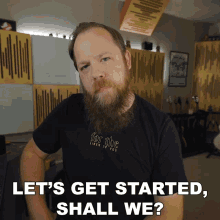 Influencers that are familiar with all IG products
As you may know, IG has many 'products'. They have created different features so that people can focus on many things. For instance, Instagram added REELS as they saw the rise of TikTok. The short video concept is excellent, and people love 'instant gratification. Instagram also added an IGTV feature to upload long videos, just like YouTube. The team behind Instagram is trying to compete with every big brand - TikTok, YouTube, Vimeo, Facebook, etc. So, IG has many new features. The big point for us in 2022 would be to find influencers that have success with all features. Check whether they post many - 'stories', IGTV videos, REELS, regular posts, etc.
Live shopping became bigger.
Find the fully invested influencers in the new features mentioned above. At the same time, you should find influencers that are good to partner with and give you live shopping features. Yes, your account (as a business) can get a chance of Live shopping. So, find influencers that agree to directly (organically) send traffic to your live shopping feature. Check the image below - you see how Nikita Dragun is using live stream feature while promoting live shopping product - it's the Instagram influencer marketing at it's best!