How to grow business on Instagram in simple steps
Published on 01.05.2022 by Javier Hernandez
With over a billion monthly active users, Instagram is the ideal social network for sharing photos and videos. Every day, more than 80 million photos are published there and 3.5 billion likes are exchanged. It is a very interesting channel in terms of engagement, highly popular with digital natives, those people born after the 80s, who will be the decision-makers of tomorrow.
In this article, you will discover how to grow a business on Instagram, how to promote business on Instagram and produce effective content in terms of engagement, without forgetting how to monitor this social network.
Lets start!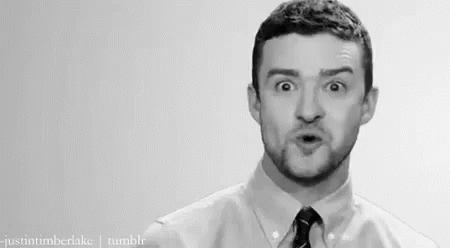 Why use Instagram for your business?
If you are wondering "what can Instagram be used for my business?" here are some figures that should convince you:
Over 500 million people log on to Instagram every day

Instagram is the favorite social network for influencers

Instagram's engagement rate is 60 times higher than Facebook's

4.2 billion likes are exchanged there every day
In short, Instagram is the number 1 social network for engagement and interaction today. If its audience is lower than Facebook, the quality of exchanges and communities more than compensate. It is a channel that is now inevitable, whatever your sector.
Define your content
Before posting anything, define an editorial line, which will guide your content creation. Which topics to discuss or avoid? What tone to adopt? What type of content to offer The purpose of this editorial line is to transcribe the tone of your brand while taking advantage of Instagram's tools. It can of course be flexible, and adapt according to the success of your content and the trends that seem appropriate to you. Check the image below - you see that Discovery's business page on Instagram is very interesting content-wise. They have particular 'stories' saved - that are related to company's TV shows. Their have simple photo strategy - putting highest quality content on Instagram that has no competition.
But what to publish?
Your content must meet the most important criteria: Quality, Creativity and Relevance. Pay attention to the quality of your content. Your Instagram account will be a real showcase for your business, and if your photos are blurry or the sound of your videos saturates, your subscribers will quickly leave. To take good photos it is not necessary to equip yourself with a professional SLR, the smartphones produced today are equipped with cameras of a very decent quality.
How to promote your business on instagram for free?
Just like Jay-Z says, you should be a business yourself! So, put everything (YOUR TIME) into it - especially, put Instagram on the pedestal of all marketing/promotional channels.

Call on your partners
Do you work with many service providers and partners? Do a bit of cross-promotion and everyone benefits from your visibility! For example, you are going to sell your brand in a new store. So, make it known that your products are available in this store by mentioning it on Instagram and ask them to do the same. Unity is strength - The same goes with the influencer marketing strategy that is the biggest thing on IG.
Offer exclusive content
Your Instagram audience wants to feel privileged, create content only dedicated to this social network and do not link all your photos on your Facebook or Twitter page.
Be regular
Last but not least is the following - Be consistent in your posting frequency. Find the one that suits you best and stick with it. To help you know where you stand, create a dedicated Instagram editorial calendar and plan your posts in advance. Finally, always keep in mind that your goal is engagement. Offer more content about your community than about your product. Highlight your audience, your vision, your team and you will gain sympathy and authenticity.