How to fully grasp power of Instagram in 2022
Published on 26.02.2022 by Javier Hernandez
Instagram is very popular and there is no second opinion about it. Today, we will talk about the trends that you should take a close eye on in 2022.
War of the creators world!
Instagram missed the rise of TikTok. And this happened due to the dry loss of the Instagram recommendation feed to the TikTok recommendation algorithm. Just no chance.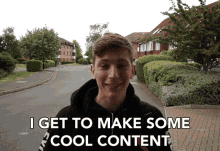 Despite several attempts to reanimate and transform the Discovery section on Instagram, the team was never able to fulfill the main function that TikTok does - the "turn on and watch" function of a personalized TV. It's just not interesting. Now the Reels feed has appeared, IGTV has been killed, they are focusing on video content. But while the main weak point is the recommendations feed itself, Instagram is not able to make the same interesting feed as TikTok. Even if the Instagram team tries. Let's assume they succeed. It will be good. But then there is a choice for all content creators, what to bet on? For millions of hits on TikTok for shooting videos, or on Instagram, where everything is the same, not so big, but with the possibility of accumulating social capital, audience and further communication in Stories and a regular feed?
Difficult choice and it makes no sense to bet on only 1 content format. Therefore, there is a cross-posting video. Therefore, the Reels feed is not unique at all, but a partial copy of TikTok. Instagram understands this and will solve the problem by pumping Reels with coverage from the main feed and from Facebook, where Reels appeared as an independent type of content. And offering bonuses to content creators. The "war" for content creators has just begun, and it's up to you and me, the content creators or the people involved in it. Competition for the user is always advantageous. There are already announcements of normal technical support for content creators, you see, will we get the opportunity to fully communicate with Instagram?
Instagram content strategy in a simple hypothesis
Feed, Stories and Reels. Three different approaches to content and three completely different communication formats. If earlier a separate content plan for Stories was a rare exception for a brand, now it is strictly mandatory.
Brands generally have a hard time publishing something in Stories. Something so that the organic reach does not fall below at least 5% of the audience. Endless reposts of reviews are not something that interests brand subscribers.
And now Reels. This is generally video content in TikTok format, which we have not yet learned how to work with. Making Reels for your audience is not the most far-sighted option, but important to not miss the chance.
I would start with hypotheses:
Engage employees in content creation

Remove the meaning from the videos and make it just "cool"

Follow the trends of TikTok and replicate on Instagram right away!
All this can be done with little resources without involving an expensive team. The "real" content format is more credible than a polished picture.