2 tips for your brand marketing on Instagram
Published on 10.01.2022
IGTV is a new section within the IG app that has just been released. This allows people to upload videos up to 15 minutes in length instead of the previous one minute limit imposed on regular Instagram posts. The concept of IGTV is not something new, some might even call it a YouTube replica with Instagram's branding. However, it's important to note that this product has some key differences from its closest competitor which enhances the engagement capabilities for businesses and users alike.
Lets go!

Who can use IGTV
People who already have an Instagram account can take advantage of IGTV immediately upon download of the latest version of the app. Additionally, any user with at least 10k followers can also start uploading content even if they don't have IGTV videos. Biggest shift of 2022 would be this - Instagram team also noted that they will merge the IGTV and regular videos on the newsfeed. As you may know, we have an 'IGTV' button and people can go there with just one click. In 2022 will be different - while scrolling through the newsfeed, you'll get the targeted IGTV videos that could be 15 minutes long. Check the image below - Instagram team has officialy announced the mix of the IGTV and regular videos on every user's newsfeed.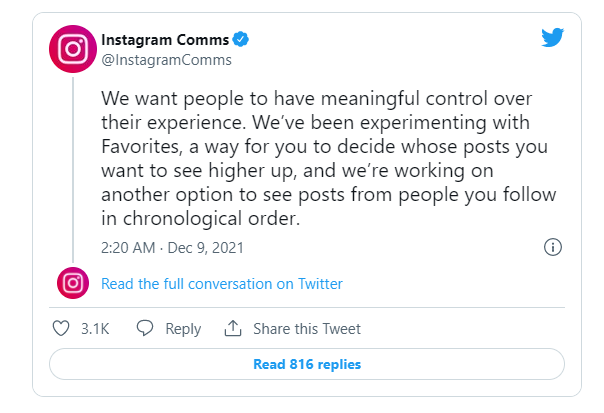 Instagram is getting better for brands
Instagram is a widely growing social media platform. It is widely used by individuals and brands to share the images and videos of their products, services they offer etc. Instagram is a very good place for any brand as it provides various features which enhance the business too. It also helps in building a strong bond with customers as well as increase the image value of the brand among the target audience. Experts suggest that Instagram will be bigger for the brands, especially with the help of the influencers. Start with the influencer marketing and collaborate with the regular influencers (IG users that have below 1 million followers) at first. Taste the influencer industry for brands on Instagram and then for the bigger opportunities.