Detailed Explanation Of How Does Instagram Algorithm Work
Published on 18.05.2023 by Sofia N
Have you ever wondered why some posts have more views or engagement than others? The answer, my friend, lies in the Instagram Algorithm. We're all familiar with the mysterious algorithm that determines what posts are seen and when. With 1 billion users a month and millions of posts every hour, it's no surprise that Instagram has to prioritize content to deliver an optimal user experience. But how do they do it? How does the algorithm work? Don't worry - in this article we will delve into the mysteries of the Instagram Algorithm and break it down for you in simple terms. Besides, we will give you insights into how you can use this knowledge to increase your reach and engagement, and ultimately make more money via your account.
What Is an Instagram Algorithm?
So, what exactly is this algorithm? It's an intricate formula designed to evaluate posts and stories and prioritize those that it believes would be most relevant and interesting for a specific user. Each user's feed is then personalized based on their interests, interactions, and relationship with other accounts. For example, if you view and interact with your best friend's posts more than others', the algorithm will adjust your feed accordingly.
The most important thing to remember about this algorithm is that it changes often! This means that the content you see today may not be displayed in the same way tomorrow. To navigate through the ever-changing Instagram algorithm, it's best to focus on making sure your content looks professional, engaging and relevant for your target audience.
What Are the Elements That Impact the Instagram Algorithm?
Do you ever wonder why your posts don't get seen as much as you thought they would? Or why a certain post performed much better than usual? The answer has to do with Instagram's algorithm. It decides which posts get seen and for how long, and understanding it can help you boost your performance on this platform.
So, what are the elements that impact the Instagram algorithm? To start with, Instagram looks at the relationships between accounts and how often users interact with certain posts. It also considers engagement amount, such as likes or comments. Additionally, the type of content being posted (a photo versus a video) can affect the algorithm. Lastly, hashtags also play an important role in getting more eyes on your post and driving engagement. In short, understanding the purpose of each element that impacts the Instagram algorithm will help you to get more out of every post you make and maximize your performance on this platform.
How Does It Work?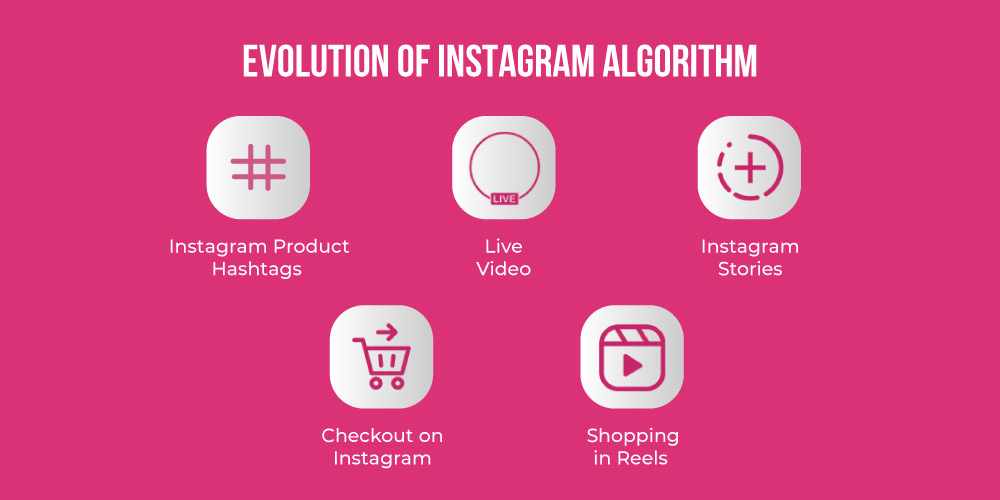 It's no secret that the Instagram algorithm works hard to deliver the best content to its users—but how does it decide which posts should be higher up in your feed? Here's what happens: when you log in and open your feed, the algorithm starts "scrolling" through the posts from the people you follow, looking for content that it thinks you'll find interesting. The algorithm takes into account a variety of factors, such as your past interactions (like and comments) on similar content, how recently it was posted, and whether or not you've interacted with the user before.
The algorithm also takes into account:
How many people are engaging with a post

How quickly people are engaging with it

What type of content is being posted

Whether or not you follow specific hashtags or accounts

Your location and timezone
Based on all this data, the algorithm then decides what order to show the posts in your feed—so you can see why understanding how it works is key to getting more visibility for your business's posts.
What Factors Does the Algorithm Take Into Account?
The Instagram algorithm can be a bit mysterious, but there are certain factors that the algorithm takes into account when serving up content to users.
Let's take a look at some of these factors:
Content Relevance and Engagement
When Instagram's algorithm decides what to show you, the first thing it takes into account is relevance. How relevant is the content you're about to see? Engagement levels also play a big part in Instagram's decisions: content with more likes and comments will be pushed up into your feed more quickly than content with less engagement.
User Interaction With the Platform
Another thing that Instagram looks at is how much you interact with the platform. If you're liking, commenting, and reposting frequently, then posts from accounts you've interacted with will likely get pushed higher in your feed. But if you're not very active on Instagram, then the algorithm won't prioritize posts from accounts that you haven't interacted with much recently.
Other Considerations
The algorithm also considers other factors like location and relationships when deciding what to show users in their feeds. It also takes into account past interactions between accounts, as well as how recently users have interacted with accounts they follow. This helps ensure that users always get fresh new content in their feeds when they log in.
How Can You Optimize Your Account for the Algorithm?
If you want to take advantage of the Instagram algorithm, there are a few things you need to do. First, consider the type of content you're posting. The algorithm will prioritize posts that get more engagement—this could be likes, comments, or views. So, make sure your photos and videos are high quality.
Second, consider how often you post. If your posts are too frequent, the algorithm may flag them as spam and decrease the reach of your content. On the other hand, if you post too infrequently, users might forget about you. A good rule of thumb is to post 1-3 times a day for optimal reach and engagement.
Third is time spent on content. Instagram rewards posts that keep users engaged for longer periods of time by increasing their reach on people's feeds. You can optimize for this by using Story Highlights or creating a series of posts related to one topic and then linking them together in your caption or post description. This encourages viewers to stay longer in your profile and interact with more content from you.
Finally, get creative with hashtags! Not only can they help your content get discovered on the platform but using popular hashtags also tells the algorithm that your content is engaging enough to be seen by many users—which means more eyeballs on your work! Just make sure that the hashtags you use are relevant to the topic at hand.
What Are Some Tips for Staying Up-to-Date With the Algorithm?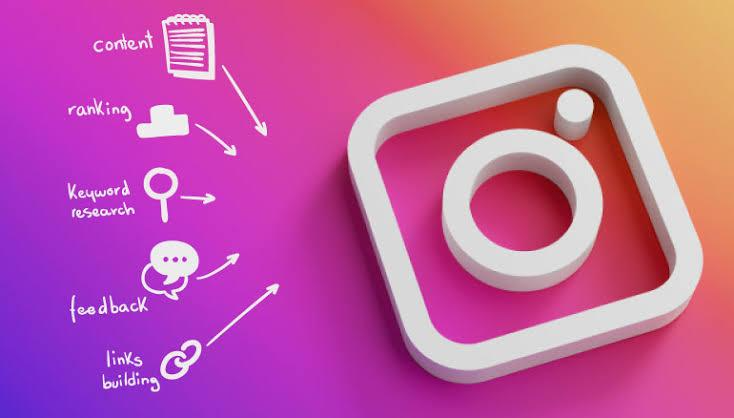 The ever-changing nature of the Instagram algorithm can make it hard to keep up—if you're like most people, you don't have time to stay on top of all the changes! Here are a few tips for staying up-to-date:
Follow brands and influencers in your niche to stay informed about any changes in the algorithm.

Check out relevant articles from tech and social media sites like Social Media Today for the latest news and updates.

Follow Instagram's official blog for announcements about the algorithm

Invest in social media marketing tools, which provide updates on platform changes as well as analytics reports that help you understand how your posts are performing under the current algorithms.

Try out new content strategies and track performance metrics to determine which ones are working best under the current algorithms.
Although it can be difficult to keep up with all the changes, staying informed will help you get ahead of the game so you can optimize your content and get the most exposure.
How Does Relevant Hashtag Usage Play a Role in Instagram's Algorithm?
Another factor of the Instagram algorithm that you might not be aware of is how relevant hashtag usage plays a role. Hashtags are what allows users to find posts related to specific topics, and are an important part of how the algorithm works.
When hashtags are used correctly, it can help get your post more engagement. The more relevant hashtags you use, the more likely your post will show up in a search for that hashtag — and with more exposure comes increased likes and comments. That, too, will help boost your post's performance in the algorithm, helping it to be featured in Explore or any other section of Instagram.
However, using too many irrelevant hashtags can actually suppress your post's visibility and lead to fewer likes and comments. That's why it's important to be strategic when choosing the right hashtags for your content. Use no more than 10-15 relevant hashtags in order to maximize exposure without appearing spammy or forcing an unwanted audience that isn't interested in your content. Using relevant hashtags on each post, you'll be able to reach a larger audience and potentially have an edge over other posts with similar content by appearing first in searches using those same keywords.
Engagement as a Measure of Success
You might not know this, but the Instagram algorithm takes into consideration just how engaged with your posts your followers are. Engagement is a measure of success, and the algorithm tries to promote those posts that are getting more likes and comments.
So why does the algorithm care so much about engagement? It's simple- Instagram wants to make sure that their users are seeing content they actually enjoy, as opposed to uninteresting or spammy stuff. To do that, they use something called "engagement rate" which is calculated based on:
Likes – How many likes a post has received

Comments – How many comments a post has received

Shares – How many times a post has been shared

Clicks – How many times a link in the post has been clicked
This information helps Instagram assign each post an engagement score—the higher the engagement score, the more likely it is that your post will be seen by more people. So if you want to get seen on Instagram, make sure to encourage your followers to engage with your content!
Enhancing Your Posts for Best Results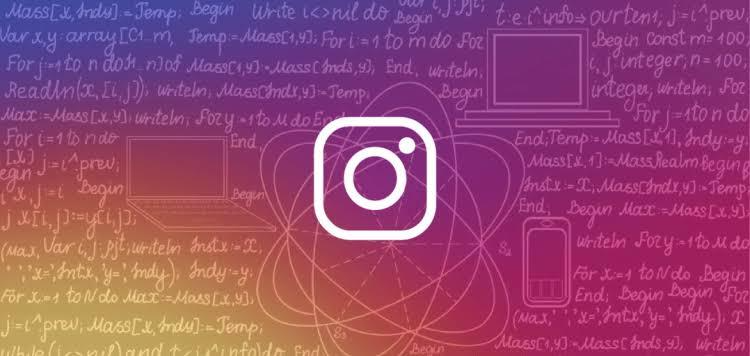 Ever wonder why some posts have better visibility on Instagram than others? It's likely because they are optimized to work with the algorithm. Here's what you need to know to get the best out of Instagram's algorithm and enhance your posts:
Post Quality
Instagram is all about the images, so make sure yours are top-notch quality. Photos should be well-lit, in-focus and vibrant. If you're posting a video, make sure it has good sound and doesn't exceed 60 seconds in length.
Timing Matters
The Instagram algorithm looks at when posts were published and how often posts are being published to determine which posts to show more prominently. So be sure to post at optimal times throughout the day for maximum visibility.
Engagement = Visibility
The algorithm also considers how much engagement your content is getting when deciding which posts to surface more prominently. Posts with more likes, shares, comments and views will get higher visibility from Instagram's algorithm than those with less engagement.
Finally, remember that hashtags also play an important role in enhancing your posts for best results—the right ones help categorize your content and make it easier for people searching for specific topics to find it.
Looking at the Future of Instagram Algorithm
The Instagram Algorithm isn't going away anytime soon and it's likely that it will continue to evolve. The algorithm already changes regularly, as the platform adds new features such as Stories, Reels, and TV. It's difficult to predict exactly what direction the Instagram Algorithm is going in as Facebook continuously refines and updates it. However, given its current trends, here are a few of the possible changes we'll be seeing in the future:
Continued Focus on Engagement
Engagement continues to be a key factor in the success of any post on Instagram, so focusing on engagement is something that won't change anytime soon. This means that posts with higher levels of engagement (such as those with lots of likes or comments) will continue to appear higher up in users' feeds than those without much engagement.
Increased Use of Machine Learning
Instagram has started using machine learning to provide more personalized content for each user based on their interests and likes. As machine learning becomes more advanced, it's likely that the algorithm will become even more accurate at determining what content best appeals to each user.
Focus On Quality Content
Instagram is always encouraging users to post quality content by giving them an extra boost if their posts meet certain criteria. For example, images with multiple subjects may appear higher up in feeds than images with only one subject. This trend is likely to continue as Instagram continues to prioritize quality content over quantity.
Conclusion
To sum it up, Instagram's algorithm is a complex system that takes into account a variety of factors to determine which posts appear at the top of users' feeds. It's designed to give users the content that they find most relevant and engaging. Though algorithms are constantly changing, there are some key strategies brands and individual users can use to maximize the visibility of their content on Instagram. These include creating compelling visuals and captions, engaging with others, and posting consistently. Ultimately, understanding and leveraging the platform's algorithm is key to making sure your content is seen by the right people.