Create viral YouTube marketing strategy for business success
Published on 25.05.2022 by Javier Hernandez
Viral YouTube marketing strategy is not a secret. There are many big YouTubers following plan that makes their channel & videos viral. YouTube reaches more people between the ages of 18 and 34 in the US than the top-performing TV network - and that's on mobile alone. So, the chance of going viral is quite high if you do it right.
Here we go!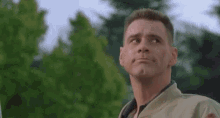 Timing on YouTube has a big effect
Of course, uploading a video that goes viral after a short time is every company's YouTube marketing dream. But that's not so easy, because in addition to a perfectly designed video, you need good timing for the viral effect. So, when is the right time to post a potentially viral video?
For example, if you shot a video for a product launch or an event, refer to a specific date. The video must then not go online too early, lest the potential virality be over before that day arrives. However, it must not be posted too late, because then it will be irrelevant.
How to create a viral YouTube marketing strategy?
Unfortunately, there is no ultimate hack for how your video goes viral. However, there are few factors that influence people to share videos:
You want an opinion on this;

They want to post helpful content for their friends or followers;

They want to present themselves well and make a statement about their identity;

They want to pass on content or show sympathy for a good cause;

They want to tell stories;

They want to share validation or interests with friends and thereby create a bond;
So, it quickly becomes clear that the content of the video should not leave the slightest doubt that it will be well received. In order to find the right format for the target group, the most important thing is: try it out.
Characteristics of viral YouTube marketing strategy
Trying things out does not have to be random at first. Many viral videos share certain characteristics and these are a great way to orientate yourself:
They are easy to remember;

They are humorous and make you laugh;

They evoke emotions;

They have a surprise effect;

They are interactive (e.g. users decide on the course of action);

One can easily identify with the content;

They are inspiring;
Whether you follow these characteristics or not, good YouTube performance is worth it. YouTube is the second largest search engine after Google and, according to statistics, the world's most popular social network after Facebook. Check the image below - you see how David Dobrik (one of the biggest YouTubers) is using emotions on each video thumbnail. That's how you get high CR and get people emotionally attached to the video from the very first second.