10 Creative Ways to Use Hashtags on Instagram
Published on 08.04.2023 by Ice Geek
Hashtags are the trendiest feature when it comes to exposure of any social media content. Several platforms use "hashtags" (#) to organize user-generated content. Hashtags help gain engagement for brands and influencers by directing new followers to their accounts. While it may seem simple, there are some details you have to consider if you are a newbie to using hashtags or you've been around for a while but your hashtagging tactics don't seem to work.
How Does the Instagram Hashtag Function Work?
Most people use hashtags to increase the discoverability of their posts. But how do you create them? A hashtag may be formed from any word or phrase by simply prefixing it with a hash symbol (#). By doing this, the word or word combination becomes clickable and searchable. You can also categorize information by using hashtags. For example, you want to promote an advertisement that sells food. Hashtags like #food, #localcuisine #yummy and #foodie might increase the exposure of your advertising. Additionally, if you want to enhance your following, you can use #followme, #likes, #likeforlikes, and #followforfollowback.
Users may see all tagged posts with a specific hashtag by clicking on it and being directed to the related Discover feed. This applies to postings from public accounts only. Instagram users may browse for content by clicking on trending hashtags or doing keyword searches, and the former is what everyone usually goes for. Knowing this, Instagram took it seriously, so they increased its functionality. Instagram allows you to add hashtags to your profile. Great way to get engagement, especially for business accounts. Similarly, hashtags can be added to your reels to explore your feeds to users and even, your Story.
Steps for Using Hashtags on Instagram
There are many ways you can use hashtags on Instagram to get exposure, interaction, and followers. These are the basics of basic, that everyone should follow:
Stick to Trending Hashtags
On Instagram, you can check currently popular posts under a specific hashtag. Hashtags are a way to send the most relevant content to your news feed. Follow the trending hashtags to get the best results. Popular posts might serve as a source of ideas for you. Trending equals relevant, hot, what many people want to see, what's most likely to end up on a local or global search page. So alogside using popular tags, definitely stay updated on whatever is trending and feature them.
Include Hashtags on Your Posts and Reels
You can add up to 2,200 characters for captions and hashtags in your posts and reels. You may also add hashtags to the post's initial comment after publishing. The people who read your post while browsing a hashtag page can click a link to follow you directly from there. Using trending, niche and popular hashtags, everything works. What may halt the success of your engagement growth is the fact that some people only tag their posts and leave out reels or videos. Tag everything until you grow enough following that putting one or two tags will be enough. Or until you can go hashtagless.
Engage With Others After Publishing
Instagram is a fantastic platform for connecting with like-minded individuals and discovering new sources of inspiration. It's also a great platform for growing your business. By engaging with others any way you can, your most recent updates will likely attract new viewers/likers and convert them into followers. We all know we should engage with our audiences after posting. But we are talking about hashtags here so to keep the focus on that, here's an idea: whenever someone comments on your post, like the comment (unless it's a hate comment) and reply with something by only using a hashtag that you use a lot on your feed, or an answer + the hashtag. You catch two birds with one stone.
Can You Use Hashtags on Instagram Stories?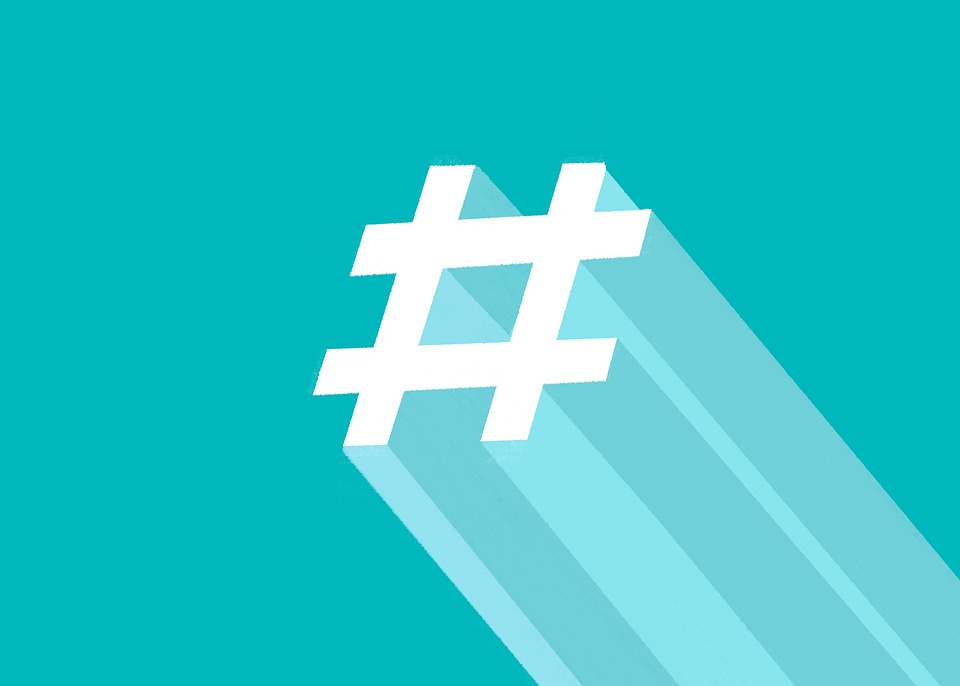 There are a few rules when it comes to putting hashtags on your Story. You can add it to your stories in various ways, like a sticker, in text, or as a location tag. However, if your profile is public, hashtag aggregation still can't be included in your story's photos and videos. That's great and all. Especially sticker tags, because they make the Story look more branded and visually pleasing. However, choosing the form is only one part of the hashtag marketing strategy. Put in your tags:
Geographically
Instagram Story now supports the use of locations as stickers. This can be a great way to use hashtags within the localization aspect of your strategy. But how? You can get compiled Instagram Stories almost anywhere. The thing is, if you tag a neighborhood where your company headquarters are (no worries if the headquarters is your bedroom), the content might appear in the story for the city, state, or even nation where that area is situated. This way, you attract your target audience by participating in the activity already going on within the location Story and respond to the postings as if you were a community member. Moreover, the location tag might benefit businesses doing PR events exclusive to a specific place.
Supportively
You can add branded, linked hashtags in your stories. It'll enhance your engagement and raise awareness among your current audiences. It will also make you look more professional, richer, larger and more established than you actually are (unless you really are all those things). Even though there's no assurance your campaign will have its own hashtag-aggregated story, you should give it a try. Create your own hashtags or use the branded ones from different creators. Perhaps contact them before using them if it's too specific and brand-y.
Strategically
If you use social media correctly, you will see an uptick in sales. First, you must identify those who are already interested in your brand. To identify them, you need to use the correct hashtags. For example, you have a makeup company, and #makeup is the most famous hashtag within your audience. You can post several photos and videos that fit your brand featuring #makeup. If you promptly use this hashtag all throughout your sponsored ads featuring your products or services, you'll see more clicks to your bio link because your products are included in the #makeup stories.
That's an advetange and disadvantage because the most popular hashtags are most populated as well. Meaning, you have to use what we call "sub-tags" or "specific hashtags" as per needed. If we go back to your #makeup company example, using #lipgloss or #foundation on the images with these products on them would be way more effective than a single #makeup. Think about it. Just who would use #makeup if they were searching for a #lipgloss? However, agaian, this, does NOT mean you shouldn't be using the "basis" hashtags. Which brings us to the next point.
Excessively
You should use multiple hashtags in your stories if it fits your brand. Because you used many hashtags (different wording, same meaning), your Story will attract more people who might have been searching for one specific hashtag. Your content will be featured under multiple tags, so you basically get people from different niches, but at the same time, stay relevant to whatever you are trying to promote or get the attention to (you wouldn't want to attach random irrelevant hashtags to your posts).
Tips and Tricks for Using Hashtags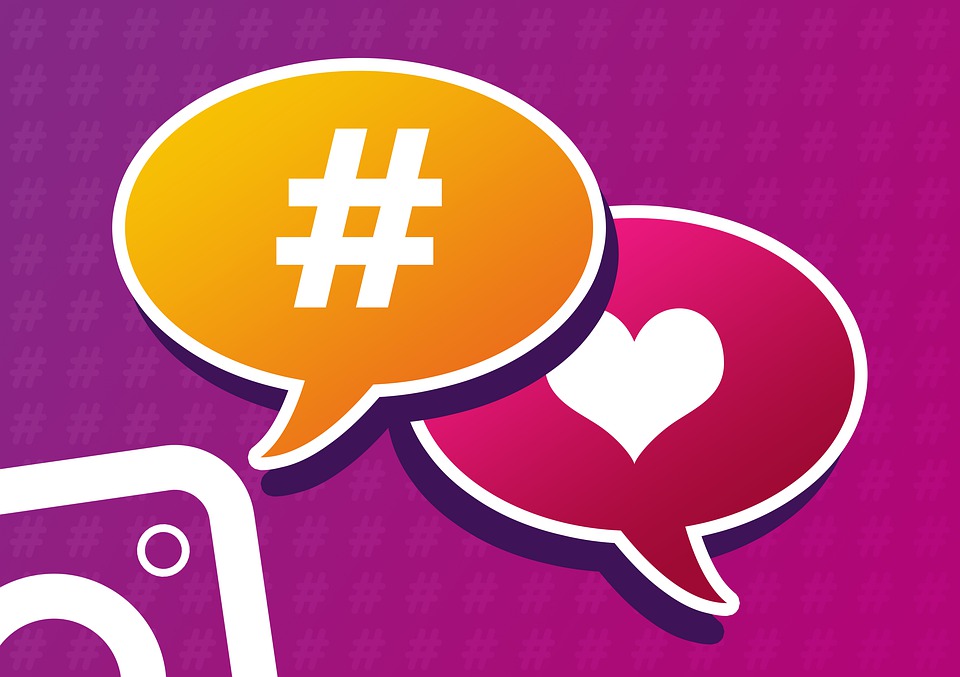 Now onto the more specific, technical things to consider to get more followers to your Instagram page. They are as follows:
Adding Line Breaks
Line breaks are necessary if you insist on putting your hashtags under your posts (and not in the comments, for instance. More on that below). That's cause if there are no line breaks, the whole thing will look odd and bulky. So such a technique will let you post more than 30 hashtags under the same post without cluttering it together.
Posting Your Hashtags in the First Comment
If you are going for the clean aesthetic, you can post your hashtags in your first comment. Hashtagging is an absolute must, unless you are a huge corporation that will get the engagement anyways. But truth be told, not only is hashtagging in your caption an aesthetic preference, most people just prefer reading an info about the product/service or just looking at the picture and reading something cute as a caption (it honestly depends on what or who you are posting). Imagine if Kylie Jenner posted her pictures with #girl #blackdress #chaneldress. But what if she is wearing something sponsored by Chanel and HAS TO use the hashtag? You can see such hashtags in the first comment. Which can be pinned at the top btw. How convenient.
Just keep this in mind: hashtags are not for people to see. It's there to direct people to whatever they want to see. It's like those dangled cables on your desk without which your laptop cannot function. But no one likes to see them. That's why a lot of people get sleek looking cable storages. You should do the same with hashtags.
In your social media tool, open your post scheduler.

You'll see a text box with "First Comment".

Then fill up the first comment with your hashtags or any other text you'd want to see.

Next, schedule your first comment when you want to post it on your account.
Hiding Your Hashtags in Your Stories
We have established that hashtags are a fantastic way to increase the discoverability of your posts. When posted in large quantities, though, just like with your images or videos, they can detract from the overall aesthetic of an Instagram Story and give the impression of a spam. To avoid such an issue, you need to hide them within the content on your Story. All you have to do is input them on your Story, and press to reduce the size. After that, cover up the hashtag with a GIF or sticker. Maybe even text. Honestly, it all depends on the aesthetic you are going for. With only a few taps, your hashtag-ed information will seamlessly merge into the backdrop while remaining searchable.
Conclusion
Hashtags are an integral aspect of an effective Instagram marketing strategy. By sticking to recommended techniques above, you can grow your Instagram audience and generate more leads from the platform. Now you know all the details of using hashtags in Instagram posts. Optimize them to your liking and watch your engagements take off. And if you have been wondering why have we used the word "aesthetic" so many times, it's just because Instagram is a visual social media. Meaning, it's all about aesthetics. Hashtags are technical, so make sure to wrap them up nicely.