Use Instagram Stories for better marketing results
Published on 24.05.2021
Instagram is the best marketing tool along with Facebook. The platform itself became trendy over the years. As of now, Instagram has more than 800 million active users every month, so you have to take advantage of all features. We will talk about the Instagram stories option. The IG developer team added "stories" feature two years ago and it became another powerful tool in the hands of marketers. Here are best practices for Instagram stories.
"How to" stories
Start putting 'how to' stories on a regular basis. It's better to create a very firm schedule for the 'stories' content. Instagram users already know that stories are available for 24 hours and it's a perfect call to urgency. Business owners strive to use urgency with the copywriting or creating compelling creative (video or image). In this case, Instagram has created a perfect 'urgent' feature for you and it's popular. You should take advantage of it and start with a 'how to' approach.
What's your business? Let's take an example. If you teach photography and have services, then start putting little tips on 'stories'. Give free tips every week. Create a schedule for a few weeks ahead.(check the image - this is a perfect practice for 'how to' tutorial with help of IG story)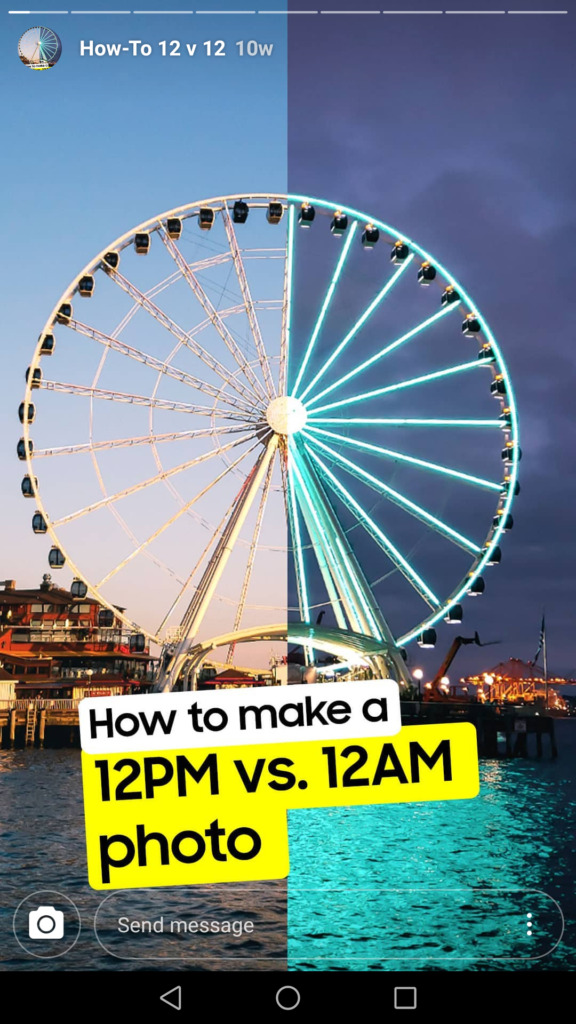 Behind the scenes
Your followers want to know more about the behind the scenes footage. Start putting content behind the scene regularly. It could be image/video or even text. Make it a habit and traditionally post BTS content on every Sunday for instance. Service and product developers are using these trends successfully. You can tell followers on what the company or your employees are working. Show the raw content - not editing or filtered. Upload raw material on what it looks like to work in a particular industry.