Twitter is going against TikTok with 2 new features
Published on 10.10.2022 by Javier Hernandez
Twitter has announced a big update. They are coming after TikTok and it could change the advertising landscape for the platform. After the clash and failure against Elon Musk's team, Twitter is trying to come up with innovative ways to make more advertisers interested in spending more money.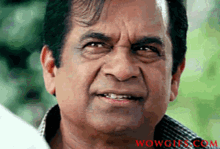 Audio-only content update for the users
Twitter will have a new update rolling in the upcoming days. This update will include a new feature that allows users to share audio-only content. This means that users will now be able to share audio snippets, podcasts, and other types of audio content on Twitter.
This new feature is still in the testing phase and is currently being developed for the Android platform. It is not yet clear when this feature will be made available for iOS devices. However, considering that Twitter is constantly working on new updates and features, it is likely that the audio-sharing feature will be made available soon for all users.
Big update for the advertisers
Video discovery would be easy for the Twitter users. The same strategy was implied by the TikTok developers. Twitter is going in a straight competition with TikTok. The short-video platform had the best two years when it comes to ad spends. More companies are interested in spending millions of dollars on TikTok. That's why Twitter wants to compete with TikTok for the advertisers. New feature will be interesting for video creatives. There will be more options for the companies to upload video ad content.