Top Facebook marketing tips for advanced affiliate marketers
Published on 05.04.2021
So, you have chosen a landing page and offer for yourself in the personal account of the affiliate program, or you have created an equally beautiful website with your own hands. We spent a lot of time researching a niche in order to increase our competitiveness in the Internet space. And now you're ready to take the next big step - marketing on Facebook.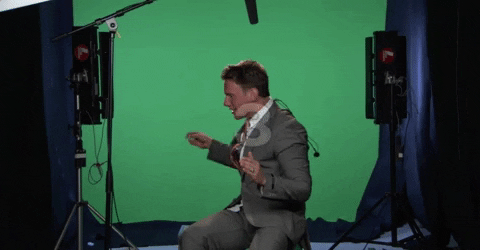 This is a gold mine for your opportunities, but only if you know well what you are doing.
But it may be that you took up this business without having studied all the aspects in detail. Or they only had some idea of ​​Facebook marketing and wanted to improve their skills. Perhaps, topics that you did not understand, from which you simply could not "squeeze" all the necessary information, played a role.
There can be many reasons, but one way or another, if you are reading this article, then you want to explore all the possible ways of "free marketing" before moving on to paid advertising on Facebook.
If you already have a bad experience, then don't worry, we are here to tell you about all the nitty-gritty of marketing on FB!
In this article, we have compiled the TOP Facebook Marketing Tips to help you jump ahead in your online business and start earning your money you deserve. These tips will help you if you are desperate and already feel like you are at a dead end or just want to optimize your social strategy. Well, let's delve into it!
Fill in the business page in the FB so that it will "shoot"
Again these simple truths, isn't that so? We know it ourselves! They have already gotten us, just like you. But let's get down to the actual engagement tips? No, it's too early.
Before you stretch the muscles of your FB marketing - you need to do a "warm-up", that is, first you need to fill out a business page in the FB, which would perfectly show what kind of business you are doing. Show your business in all its glory!
From the different types of pages that can be created on FB (Company or Brand, Community or Public Identity, etc.), choose the one that will most closely match your business.
Next, a form will open to fill out basic information about your business (address, contact information, etc.). And that's it! There is a ready-made template, which in the future you must make a reflection of the most important and attractive facts about your business.
Next, click on "Settings" in the upper right corner of the page and change the template - from Standard to Business. This will open up a custom call-to-action button in front of you (look at the top right in the picture above) and also open up some more seemingly small but useful business settings.
Give your page a catchy custom name, profile picture, and cover photo (820×312). After that, go to the categories "Information" and "Settings". Fill in as many details as possible about the business: where customers can find you, how you can be contacted, and what the working hours are.
For better FB moderation, link your Instagram account, make a Chatbot for your page, set age and country restrictions, set filters for comments and figure out additional settings in other characteristics.
Just like this lady, Facebook wants all the information about your business so moderation could easily approve your intentions.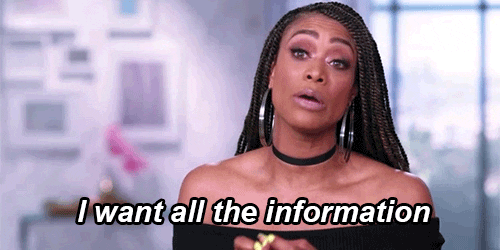 Using bots in Facebook messengers for customer service
So, here you have a website and a ready-made business page. Are you ready to start making promo posts, wind up likes and get your brand out in a variety of ways? No, it's still early.
If you haven't heard enough about what marketing is today, know that "human" is always at the center of it. You need to be sure that all your existing and potential customers receive answers to all questions and they understand what they are going to sell before they start being bombarded with all sorts of promotions.
How will you manage your Facebook customers? In this matter, Facebook messenger bots are effective helpers. Come here and take a look at the statistics: every month, 20 million business centers in the world are already using messenger bots to communicate with their customers! So, one way or another, your customers will write to you in Direct on Facebook. And then the question arises: will you answer them?
Chatbots are handy because you don't have to poke around in private messages day and night just to make sure that you have excellent responsiveness, which becomes the main indicator when it comes to direct communication with clients from the FB.
Chatbots will not only help you understand the main objections of your customers, which will lead you to more converting creation of creatives, but also give your team time to coordinate and come up with the right answers for further interaction with the client.
The benefits of this instant auto-response are great - all existing and potential customers evaluate the time of the first response from your brand when they decide for themselves whether to contact you further or not, and this first, instant response significantly reduces the time for subsequent customer feedback.
But there are also better ways to use Facebook chatbots. If you just use one of them exclusively for automatic responses, then you are not using all the charms and capabilities of this miracle machine!
Many chatbots on Facebook pop up even before the client is going to write to you and lead your buyers and potential clients to the conversations YOU need.
Post unique content and don't get fooled by the hype
You have probably already heard rumors that the natural reach on FB is frankly rotten. This is rather true: in recent years, the reach scale among businesses that naturally fast on Facebook has stuck at 2.6%. In short, this is a bad indicator.
Two points that changed the natural coverage on FB for the worse:
- First, advertising. 93% of advertisers running social media campaigns today use Facebook ads! The news feed is just a billion times more competitive than before, and there is very little room left for free posts.
- Secondly, these are changes in the FB news feed that have occurred relatively recently. Facebook has changed the news feed algorithm: now users see more content from friends and family, and less - business/marketing.
Takeaway: is Facebook naturally dead? Yes. And this is a real death, like the collapse of the big organic reach as we could do back in 2010s.
Post a lot, but not too much. Analytics showed that the same "golden rule" is 1 post per day. Only post "amazing" and "unique" content.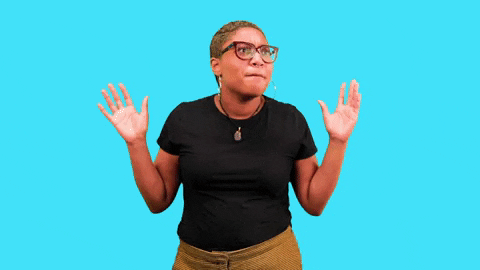 Posting 1 unique post every day is not easy, but if you do it, you will find the same 2.6% of loyal followers among those who like your page and are interested in your content. Moreover, now there is such a thing on FB - as a postponed post. Allows you to set on the timer all the necessary posts for a week or even a month in one day! Be patient and the number of loyal followers will increase.
Post new and relevant. Yes, we understand: today you have a tight budget for content marketing. Doesn't it come out to stream suitable content in the required volume?
This is not a big problem anymore. Post your content when you have it, and on the days when you didn't manage to prepare it, find well-written, informative, interesting articles for you on other business accounts. Followers will still appreciate such resourcefulness.
Add something interesting. Don't stupidly copy-paste titles and links. If you share an article with subscribers, then share with them and your opinion, why you liked it, and why it might be useful to the subscribers themselves.
Post at the right time. Don't post on your lunch break. You will tire people with this. Run the test: post content at different time intervals and by the result you will see which of the posts received the most engagement.