Ten Tips for Writing the Perfect Instagram Caption
Published on 23.08.2023 by Sofia N
Instagram has become one of the most popular social media platforms in history because of its visual content. This year, Instagram will bring in $2 billion in advertising income which is nearly double what Facebook made off ads last year. Having an Instagram account has become a must-have for businesses and making use of catchy Instagram captions will help to scale engagement on your content and establish a recognizable business presence.
There are many ways to write a captivating Instagram caption. This guide will walk you through ten tips for writing the perfect caption on Instagram.
What are Instagram Captions?
With Instagram, the author can add context and additional details to their image with captions. This provides individuals or businesses the opportunity to explain the emotional connection to posts making it a more intimate experience for followers.
Captions can capture a viewer's attention, communicate instructions, and persuade viewers to click links. You may, for instance, use animation to encourage them to visit your website when they click the link in the bio.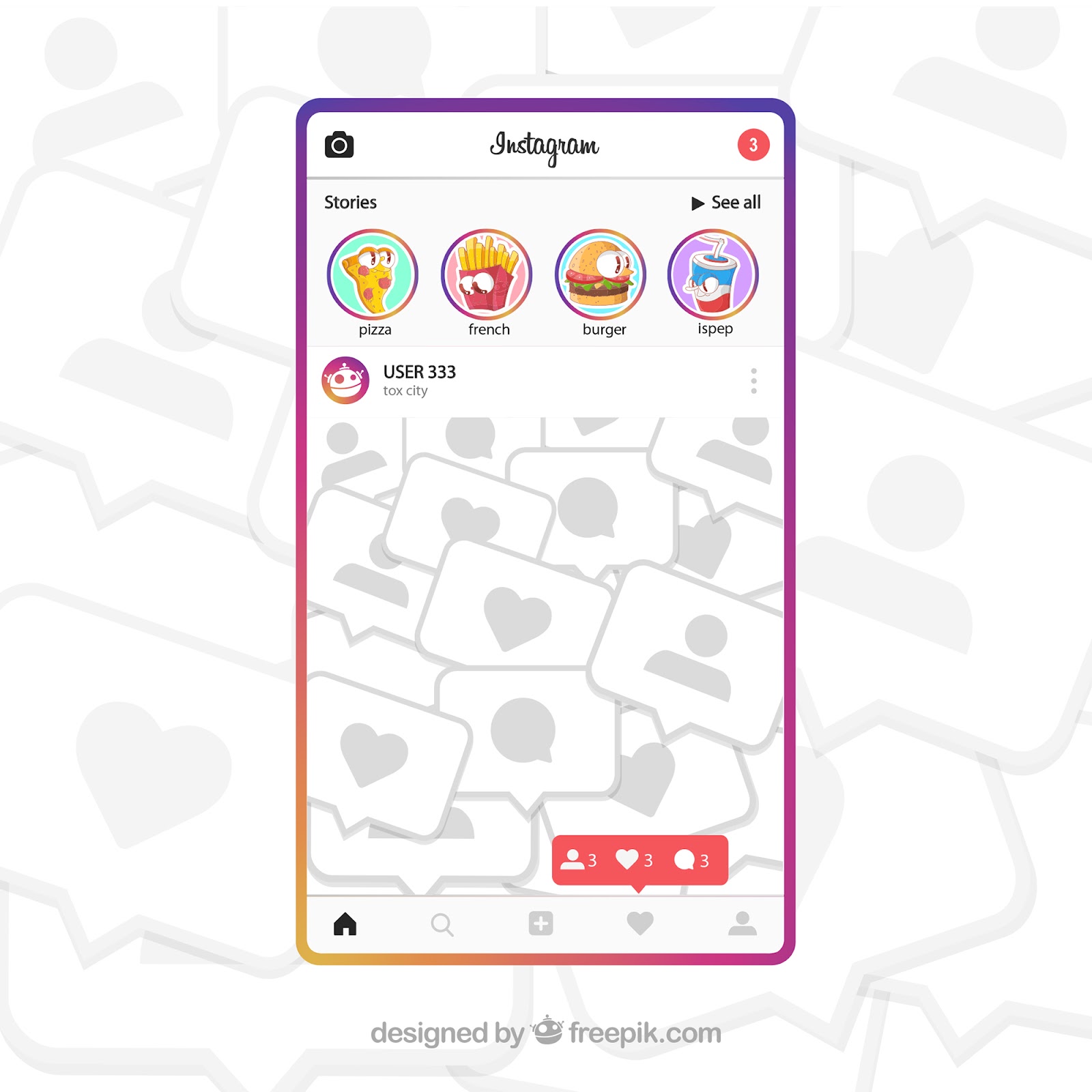 What are the Benefits of Using Instagram Captions?
Despite the saying "A picture is worth a thousand words," images have their limitations. When you include too much-written copy in an image, it becomes cluttered and viewers start to tune out.
A well-written caption can offer your audience extra information that builds a connection with the story being told. It is a chance to introduce brands and products in greater depth while creating engagement between the reader, writer, and brand. Captions can be insightful, interesting, motivating, and engaging. They're a great way to give your brand more personality.
Ten Tips for Writing the Perfect Instagram Caption
There's a lot to think about when creating an Instagram caption. You need to make sure that your message is clear and concise, but also interesting and engaging.
If you're not careful, you can end up with a caption that doesn't draw people in. Here are ten tips for writing the perfect Instagram caption:
1. Ideal number of words for Instagram captions
Instagram allows you to write 1,000-character captions for each post. While this is more than enough space for most posts, it's unnecessary to fill that extra room with lots of excess words.
The length of your ideal Instagram caption depends on the type of content you're sharing, as well as your motivation and posting objectives. There is no set length for a caption. Some captions consist of only one word or emoji, while others are lengthy stories.
2. Analyze your social media approach
One way to create a captivating caption for your posts is by using short, simple sentences. However, coming up with ideas can be more difficult than it seems. Social media goals form the foundation for all of your social media content, including caption writing. Losing tone of voice is among the worst things brands and content producers can do on social media. Unpredictable speech tones can irritate and even confuse followers.
3. Format your captions to improve their readability
Long captions are challenging to read and can make readers lose interest. Your caption isn't very successful if people stop reading after the first few phrases and ignore your call to action. To make your captions easier to consume, consider breaking them into smaller chunks. To create breaks in the text, just hit enter while editing. Additionally, you can use headings if needed to further organize copy.
4. Employ emoji and various fonts
There are a few additional things you can do in addition to formatting to improve the appeal of your caption. You may use emojis or different typefaces to draw attention to particular parts of your caption.
You can experiment with various styles when using fonts. There are a few font generators available to help you out since Instagram posts don't come with a font editor, but make sure the style complements your brand's look. There are several font options available in Instagram Stories and Reels.
5. Employ the tagging feature in your Instagram captions
In your captions, you can tag other accounts. This is a great method to draw attention to partnerships with influencers or brands and also recognize those who have contributed in some way toward your project.
You can also use tags to submit user-generated content or quote testimonials. By using tagging, you can ensure that your audience is receiving more details about a given topic and alerting stakeholders of communications with them.
6. Include a call to action in your Instagram caption
When you post something on Instagram, remember to include a call to action in your caption. A call-to-action is an instruction for the reader (your target market) about what you want them to do when they see your image and it's best if the reader understands
and engages with it!
To attract customers to your online store, you might discount the product featured in your Instagram post. Make sure your copy or emoticons emphasize that they should click through to buy for it to be effective.
7. Enhance Instagram captions with hashtags
When writing your Instagram captions, don't focus entirely on what you are saying. It's important to include hashtags. You have to learn how to make most hashtags on Instagram. When people search for related terms using those tags in their own posts and see yours along with them, it draws more eyes toward your content.
Instagram permits up to 30 hashtags in your caption, and finding them if you actively search for them for every single Instagram post can be difficult.
8. Ask Questions
You'd be surprised at how eager your audience is to engage with businesses they love. Ask them questions that will challenge them to respond in the comments section or even send you a direct message.
If you receive any excellent comments, sharing them with your followers by including them in a new post is a great idea. The more connected and cared-for they feel, the likelier they are to continue reading your page and seeing what you've posted in their feed.
9. Display emotions
It's important to make your followers feel valued. Uploading user-generated content allows you to personalize your feed and convey how much you value their support. The signature should not be restricted to simply naming the photographer.
When you get to the end of the image, tag and praise its creator. Share how it made you feel or why you find her special. Invite your friends to check out this artist's page. By publishing original content, you can inspire customers to upload their own product images. You gain additional content for your page and raise the exposure of your brand in this way.
10. Define the guidelines for competitions and challenges
On Instagram, people love to take part in challenges and contests. This means that you don't have much competition when posting freebies or giveaways within the app's ecosystem.
You have to make sure the guidelines are clear, unambiguous, and not deceptive because rules can be long. Emojis and paragraph breaks can help make them easier to read; do not forget the call to action or advice of tagging a buddy. To increase your chances of winning, you might see messages like "Join and Win" or "Tag a Friend."
Conclusion
Effective Instagram captions increase reach and engagement. Your followers are more likely to engage with your content if they like the way it is presented in their feed with a catchy yet informative caption. To be successful on Instagram, you have to understand your audience's preferences and test material, and evaluate the results. You should also collaborate with influencers, keep content fresh by implementing a call-to-action, and study successful Instagram accounts to learn best practices.