Ten Creative Instagram Post Ideas
Published on 23.08.2023 by Sofia N
Instagram has over 2 billion monthly users, making it an important avenue for companies and marketers to communicate with potential clients. Social media serves many functions, including shopping, connecting with businesses, and discovering new things. When you share your work on Instagram, it's easy for your content to get lost in the shuffle of other people's photos.
Coming up with Instagram post ideas can be daunting. How can you maintain consistency while increasing engagement, developing your brand, and offering variety? This collection of inspiring ideas will help your business stand out from others who are posting content online. You can use it independently or get other marketing experts on board. This article will go over ten ideas for cover Instagram posts, including photography, video, and text posts.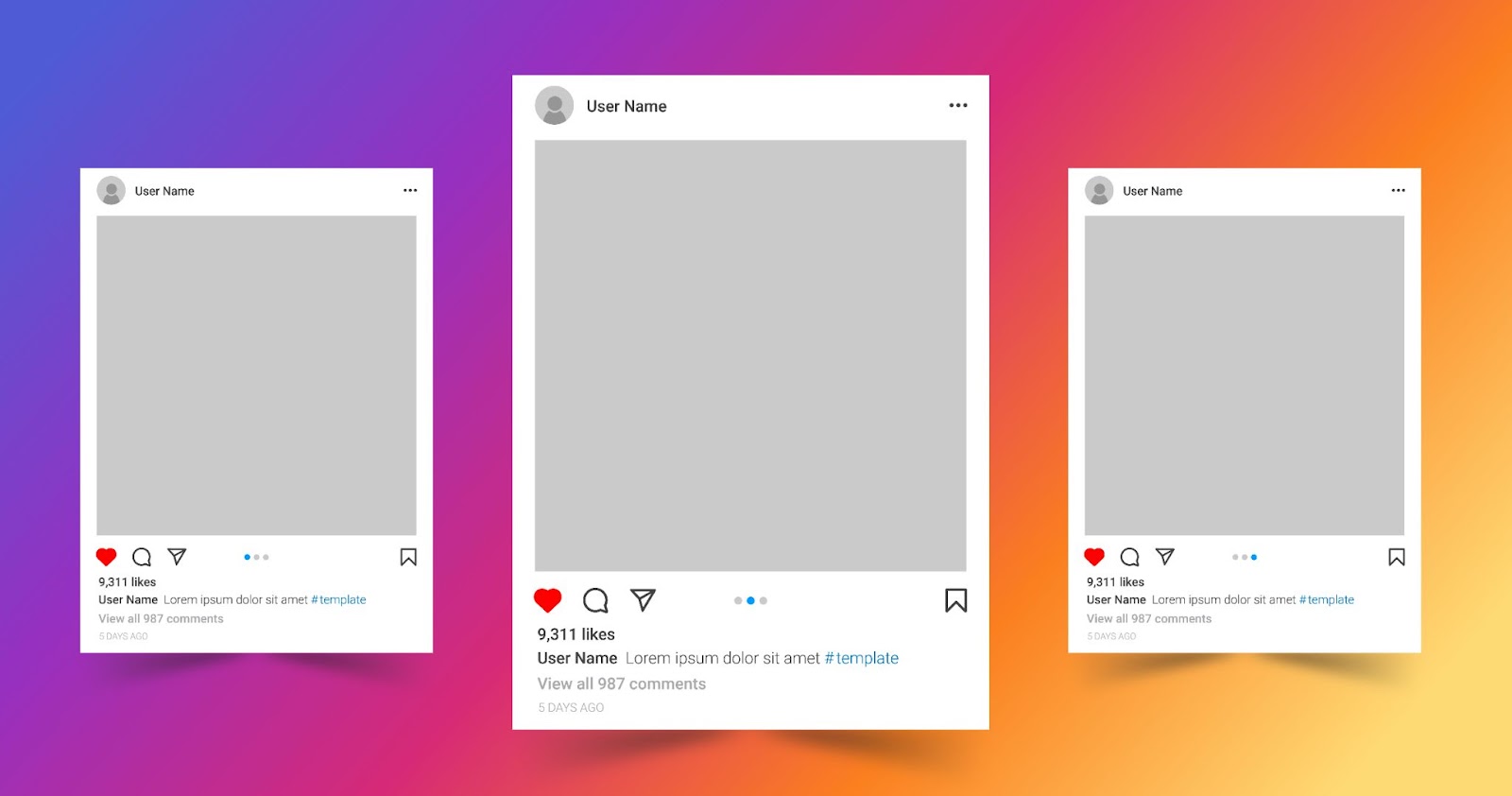 Ten Ideas for Creative Instagram Post Ideas
There are so many things you can do with Instagram, but it's important to know how to use it in the best way possible to achieve optimum results. Here are ten creative and fun ideas to help you get more engagement on your Instagram account.
1. Posts about you and other people
Include an image or video introducing your business to give followers a sense of what you do. In your profile, you can describe yourself, what you do, and why people might be interested in reading your posts. The wording should be a manageable length. Keep an eye out for interesting facts that could end up in upcoming posts or stories. You can use it whenever! You can create a list of statements in place of a picture and ask your subscribers to identify which ones are true or incorrect.
2. Storytelling
We all experience daily events, no matter how small, and storytelling is a means to convey our thoughts about these events. It's not important what the event is but how you express your feelings about it. Did something good happen today? A beautiful, well-written story about your experience is what you need to write. You can post multiple updates with the same title and hashtags for stories about large-scale or lengthy events. You can also link between posts by using images that look similar on different devices.
3. Posts on a daily basis
It's possible to use editing software to take a common window view and turn it into a stunning Instagram image. Also, adding motivational quotes in the description will ensure that your post gets as many likes and comments as all the others on your profile.
Explain the sensations and emotions you feel when looking at this view. Share what it feels like to be in that place, whether you are awake or dreaming, as you look out from your window on a beautiful morning. Whether you are fortunate to have a home near the ocean or in a charming village, such beauty must be shared with subscribers. This gives you an idea about what to post each day.
4. Leisure time
You can showcase your favorite books, movies, and music. This will give potential employers an insight into what type of things you value most in life and how they can expect to work with you based on that information. You may also suggest something more worthwhile and fascinating. The same is true of destinations.
Post your most recent findings from a city, or the places you would recommend to other travelers. Describe what makes these locations special and why you enjoyed visiting them. Make sure to include an address so that people can find it. A business profile can include compilations, such as reviews of computer games or a list of programming books.
5. High-Quality Images
Never underestimate the importance of high-quality images in your Instagram posts. People are attracted to and interested in what you have to say, but they're also drawn toward beautiful pictures, so make sure yours looks great.
These postings catch users' attention immediately and stand out from the rest of the content in their news feeds. Businesses in the creative industries, such as travel, design, home furnishings, fashion, etc., might benefit the most from such posts.
6. Puzzles and Pop Quizzes
You can increase the number of likes and comments you receive on a post by asking an audience question. Quizzes are effective because they engage your audience. The best riddles make people want to share the answers with friends, which is why they're only enjoyable when they've got a question attached.
7. Giveaways and Contests
If you want to quickly increase the number of your followers or generate a lot of interaction on your post, contests and giveaways are good methods to try. To encourage participation in these events, brands typically impose some requirements, for example, asking participants for an email address.
You can request that they leave comments on the article, tag their friends, and follow your social media pages. This way, one post leads to more followers as well as great engagement. Check out the unique ideas for Instagram giveaways and contests.
8. Hacks, Tips, and Tricks
This kind of content gives your customers fresh ideas for using your products. It helps engage them in ways that demoing how a product can be used does not always accomplish as effectively.
Many Instagram accounts have amassed huge followings by posting about DIY projects. However, this type of post is not just for DIY bloggers; anyone can use it to interact with followers.
9. User-Generated Content
The use of user-generated content, or the reposting of this material on your website, offers a number of benefits. Repeating users' content gives them a sense of exclusivity and helps them develop a stronger connection with your company. In addition, it gives you access to free marketing material that takes little effort on your part to produce.
User-generated material is more authentic than branded content, and consumers are likely to believe the endorsement of a product from an independent third party.
10. Successes to Share on Instagram
That monotonous day at the office may feel like it will never end until you share your small successes with others, and that can make all the difference. Getting out of bed and going to work is a victory worth celebrating. However, avoid stuffing your profile with mundane achievements. A post comparing the "before" and "after" pictures can be effective if used correctly. The images should clearly show their differences; otherwise, they won't attract many clicks.
Describe the successful completion of a significant business negotiation, contract, or presentation, or tell us about your success in finding goods at a discount for members and customers. Your fans may be happy to learn that they can get your goods for less money.
Final Words
You can use any of these ideas for your Instagram posts. Experiment with each one! The great thing about the Instagram app is that you can schedule posts in advance, so you know fresh content will be added to your profile when it's needed. When you feel like your Instagram feed is getting stale, remember that every situation has the potential to produce a shareable snapshot.
Use this list of content ideas if you still have trouble deciding what to post. Your Instagram posts will likely receive more comments and likes when you pin the most crucial details. For example, post tutorials or challenges from today, and not just your latest blog article.