Pinterest business account is needed for marketing campaigns
Published on 19.02.2022 by Javier Hernandez
Pinterest is a photo hosting social network, a visual tool for finding ideas and inspiration. For businesses, Pinterest is a free and potent promotion tool. Like many social networks, there is a business account with advanced features. Today we will talk about these features and give step-by-step instructions on switching to a business account.
Lets get started!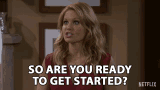 There are two reasons why you need to create a business account:
You get access to detailed analytics - how many times your Pins were viewed or interacted with in some way (for example, saved to your board or clicked on links), which Pins and boards are your audience's most popular demographic data.
You get the opportunity to advertise Pins. To access the Pinterest advertising account, you must have an advertising account. Check the image below - you see how analytics can you help you with the marketing campaigns on Pinterest.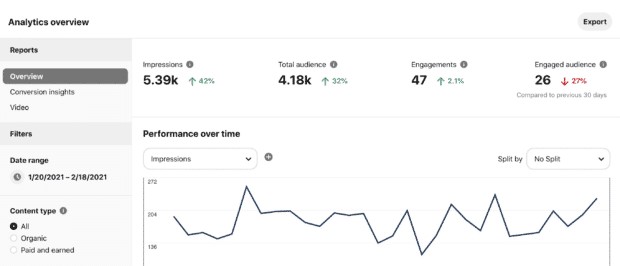 How to switch to a Pinterest business account
There are two ways to create a business account on Pinterest:
Create and link to a personal account, and you will have one account where you can switch between personal and business accounts.
Create a business account separately. It will not be associated with a personal profile, and it will have a separate account.
In other social networks, for example, on Instagram and TikTok, to gain access to analytics and promotion tools, you need to transfer your profile to PRO or business status. You can save your profile and simply link your business account to it on Pinterest. At the same time, the ability to freely switch between profiles within the same account remains - one account for leisure, the other for work. Up to 4 business accounts can be connected to one personal profile.
Create a business account from personal
Step 1. If you have already registered a personal account, go to it. In the profile menu (tick opposite the avatar in the upper right corner), we find the item "Add a free business account".
Step 2. A confirmation window pops up. Click "Start".
Step 3. We fill in the profile data - how to contact you (company name or first / last name), website address (if any), country, language. We put a photo on the avatar. Click "Next".
Step 4. Choose a field of activity. If yours is not in the list, you can specify "Other" and select it manually.
Step 5. Next, you need to choose a description for the company (online retail store, service provider) or individual (blogger, opinion leader). This affects the recommendation settings in your account. At this stage of registration, the following error may occur. The system automatically redirects to the item "Publisher or media representative" (regardless of your choice). The "Next" and "Back" buttons do not work. This can happen if the avatar is not set. Install - should work.
Step 6. Next, indicate whether advertising is planned.
Step 7. We choose what we will do next - you can place your first pin, for example, a brand product with a description, create an advertisement, fill out an organization profile, and add a photo, location, company information, and contact information.