Insider tips on how to get better campaigns on Instagram
Published on 03.04.2021
Instagram is getting more recognition in the last few years. If you are not positioning on this platform, then you are leaving money on the table. In this post, you'll learn more about the latest trends in digital marketing, especially with Instagram. This guideline will help you to adapt more with IG marketing in 2021. Are you ready captain?
Use hashtags
Hashtags are the engine of progress and trade, as they perform several important tasks at once:
help to find a post in the search;

the publication automatically appears in the feed of those who are subscribed to the hashtag;

allows you to create collections (for example, #brandhistory, #backstage, #budget-travel, etc.).
After marking #, the word turns into a clickable hyperlink, clicking on which the follower gets to the feed of messages marked with this hashtag. (Jimmy Fallon approves)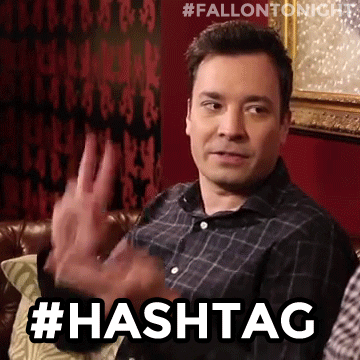 What are hashtags used for most often?
for advancement;

for easy navigation;

in order to track participation in competitions;

for quests;

to sort products into categories.
There are 3 frequency groups # in total:
high-frequency (#love, #sea, #latte);

mid-frequency (#booknovelties, #autumnforest, #olympiad2020);

low-frequency (#rainymay, #psychology books).
Here are some actionable tips on how to best use hashtags:
Hashtags should reflect the meaning of the post. Help people find the posts they want, don't mislead them.

High-frequency hashtags don't last long as new posts appear every second. To avoid falling into the basement of the tape, use mid and low frequency tags. They are more efficient.

Don't use the same selection of hashtags. Strive for diversity, because this is the only way you can expand your target audience.

Avoid hashtags that are meant to share likes: #like4like #like. You don't want to attract a low-quality audience, do you?
Use geotags
If you have a local business, then geotagging will help make the point popular. By marking a certain place, you will automatically be taken to the collection of posts with this mark. If a post collects a lot of reactions and is at the top, it will be seen by a potential target audience.
Create masks
Masks are a new Instagram trend and a cool way to promote your account. The unique effect is a direct road to popularity, so connect the chakras responsible for creativity and create something unusual.
It can be a memorable lettering, a brand logo or a beautiful filter that smooths skin tone. Everything is limited only by your imagination and skills.
Even if all these high-tech processes are alien to you, there is a way out: contact the pros. Yes, you have to fork out a little, but you are guaranteed to get good feedback. And who will refuse new followers?
Create a lead magnet
A lead magnet is when you give a user a valuable product in exchange for a specific action. For example, a subscription or mention in a story. This can be a checklist of basic tips for effective workouts at home, a video tutorial, or an author's course.
Just don't confuse a lead magnet with a CTA or offer. In this case, you do not offer the client to buy another product from you or click on a button, but provide something necessary to help solve the problem. This is a kind of "bait" and its main purpose is to motivate a person to do what you need.
For example, in online stores, lead magnets are discounts, bonuses, access to closed sales.
Lead magnets help to kill 3 birds with one stone:
stand out from competitors;

convert leads to subscriptions;

increase sales.
Mutual PR
Mutual PR is one of the most budgetary ways to promote on Instagram. Here are some rules for a successful VP:
The target audiences of the profiles that promote each other must match. We are now talking not about absolute identity, but about points of contact. To do this, you need to analyze the followers of your VP comrade (use the convenient trendHERO online service ). For example, a local fitness instructor might advertise a photographer's account. There is no competition factor, but the audiences are very similar.

Only offer VIs to pages with which you have approximately the same number of followers.

Do not overuse mutual PR, otherwise you risk losing some of your subscribers.

Try to make VP posts come out at different times.

Explore the account of the prospective partner. Read the comments, look at the ratio of likes and subscribers, ask for statistics. Now there are a lot of services for cheating , so the activity can be fake.

The last and probably the most important rule: tidy up your own account and only then look for a partner for the VP
Combine your skills, powers and do the magic!