Important TikTok Stats You Should Know in 2021
Published on 10.05.2021 by Javier Hernandez
In the past couple of years, social media has changed a lot and TikTok is one of them. It's a platform that you should be paying attention to because it's popularity. The instant gratification is something that makes TikTok standout from the competition. Today we will talk about the interesting stats of TikTok that can make you believe in this app more!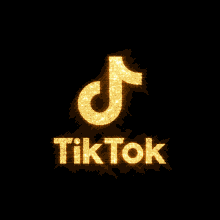 7th Biggest social media app
2020 was a big hit year for TikTok. Along with the pandemic and lockdowns, there were many advantages for TikTok. For instance, Trump made big scandal towards the app because of it's Chinese roots. In 2019-2020, Trump talked about how dangerous the app is because it's Chinese-owned. The discrimination against TikTok was a big hit for their numbers and they were at risk of being banned in the U.S too. More people registered on the platform to show the president of the country that they won't be able to easily cope on TikTok ban. Keep in mind that American companies bought a big stake in the company and that's how the White House representatives were stopped from banning TikTok in the USA. Unlike the USA, India banned TikTok at the start of the year for the same reason. Is China really behind all these apps like Facebook or Instagram? While people might not be sure if China are responsible for other social media platforms, there have been some scandals with other apps as well. After Mark Zuckerberg testified to congress during one of his hearings, reports revealed that Facebook had access to data from third party companies such as Netflix and Spotify which means they would have information on your favorite platforms.
In the end, White House could not ban TikTok in the USA!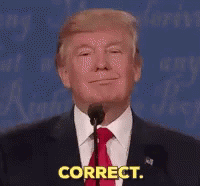 The only certain thing is that TikTok became more powerful after those allegations from politicians. As of now, application has stormed the App Store and Play store and experts believe that TikTok will be on top of the charts in 2022. So, if you want to jump in the wagon, then the time is NOW! Start posting more quality content and believe in the "FOR YOU" algorithm.
Instagram and YouTube started competition
TikTok is popular because of the short videos. Instagram and YouTube implemented short video options on their platforms in the mid of 2020. It was obvious that Google (owner of YouTube) and Facebook (Owner of IG) started a big competition with TikTok. As of now, TikTok is the most valuable start-up in the modern history of business. YouTube shorts and Instagram Reels can not come close to the stats of TikTok videos currently. For instance, YouTube shorts get 3.5 Billion views per day while TikTok 25 billion views every day which is a record for the entertainment-niche app.