How to Use TikTok for Business
Published on 23.08.2023 by Mia
How to Use TikTok for Business
In recent years, TikTok has become one of the most popular social media platforms, with millions of users worldwide. While individuals initially used it to create and share short, entertaining videos, businesses are now recognizing its potential as a marketing tool to reach a larger audience. TikTok offers a unique opportunity for businesses to engage with a younger audience and showcase their brand creatively and engagingly. If you want to spread your business through TikTok, then this article is for you.
We will explore how to use TikTok for business and share some tips and strategies for creating a successful TikTok marketing campaign for your business. Whether you're a small business owner or a marketing professional, this guide will provide you with the knowledge and tools you need to harness the power of TikTok and take your brand to the next level.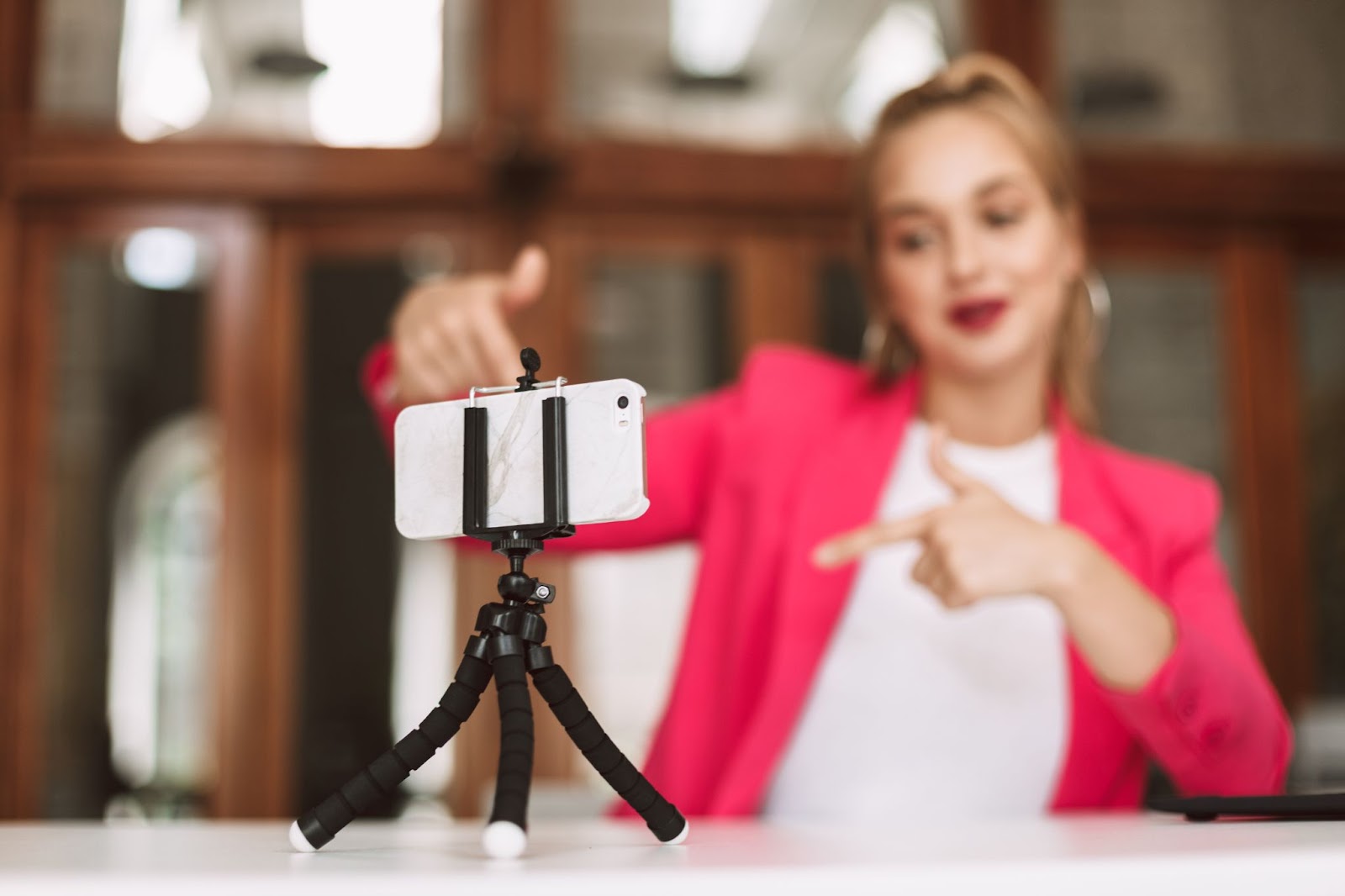 Who uses TikTok?
TikTok has a user base of around 138 million daily active users in the United States, with 43 percent of its users falling between the ages of 18 to 24. In terms of gender, the platform is slightly more popular with female users, with an estimated 57 percent of users identifying as female and 43 percent as male. However, not all users post videos themselves, with many preferring to consume the content created by others on the site.
While TikTok is often associated with Gen Z, it's worth noting that millennials, Gen X, and even boomers are also present on the platform, albeit in smaller numbers. These groups have demonstrated year-over-year growth, indicating that the platform is not limited to a specific age demographic. As a business, it's important to consider the age and gender demographics of the platform's user base when developing a TikTok marketing strategy that will boost its growth.
How Does TikTok Work
TikTok is a popular social media platform that features short-form videos ranging from 15 seconds to 10 minutes. The platform is known for its memeable content and trends that involve soundbites, music, dancing, or video recreation. Users can customize their videos using filters that adjust colors, add shimmer, or give them silly costumes. TikTok's content is loosely organized into sub-communities or "sides," named after their subject. For example, "FoodTok" is a community for food lovers, and its content includes recipes, kitchen hacks, and how-to videos. The app's auto-suggestion feature analyzes the videos users watch and suggests new clips, keeping users engaged.
TikTok creators can control who sees their videos. By default, the app's settings are public, but users can restrict uploads to an approved list of followers if they wish. The platform offers a range of content, from product reviews and community building to original music and more. As a business, it's important to identify your target audience and create engaging content that aligns with their interests to succeed on TikTok.
How to use TikTok for Business
TikTok has emerged as one of the fastest-growing social media platforms and offers a unique opportunity for businesses to connect with their target audience. You may use TikTok to grow your business if you want to. Here is a step-by-step guide to using TikTok for business:
Step 1: Get a TikTok Business Account
The first step is to create a TikTok Business Account. This will give you access to features that are specifically designed for businesses, including analytics and advertising options. You can easily create a business account by signing up through the TikTok app or website.
Step 2: Create a Winning TikTok Strategy
Before you start creating content, it's essential to develop a strategy that aligns with your business goals. This involves identifying your target audience, understanding their preferences and interests, and creating content that resonates with them. You should also research your competitors to see what they are doing on the platform and identify ways to differentiate your brand from theirs.
Step 3: Optimize Your TikTok Profile
Your TikTok profile is the first thing that users will see when they discover your brand on the platform. Therefore, it's essential to optimize it by including relevant information, such as your brand name, logo, and a concise bio. You should also link your website or other social media profiles to your TikTok account to increase your online visibility.
Step 4: Create Content that People Want to Watch
TikTok is a platform where creativity is key. To grab users' attention, you need to create engaging and entertaining content that aligns with your brand's messaging. This could be in the form of short-form videos, challenges, or tutorials. You should also experiment with different formats, such as music, filters, and effects, to create unique content that stands out and that users will want to see and engage with.
Step 5: Engage Your Audience and Grow Your Following
To build a loyal following on TikTok, you need to engage with your audience regularly. This involves responding to comments, participating in challenges, and collaborating with other users. You can also leverage hashtags and trends to increase your reach and gain new followers. You should also consider cross-promoting your TikTok content on other social media platforms to drive traffic to your profile. If it's something you can't handle, you can hire the services of a social media manager to do that for you.
Step 6: Dig into Analytics
To measure your TikTok performance, you need to regularly review your analytics. This will give you insights into your audience's demographics, engagement rates, and video views. You can use this information to refine your content strategy and optimize your future content to reach your target audience effectively.
Step 7: Explore TikTok's Advertising Options
TikTok offers various advertising options that businesses can use to reach their target audience. This includes in-feed ads, branded hashtag challenges, and brand takeovers. These options allow you to create customized ads that align with your brand messaging and reach a broader audience on the platform.
Overall, TikTok offers a unique opportunity for businesses to connect with their target audience and increase their online presence. By following these steps, you can create a winning TikTok strategy, create engaging content, engage with your audience, and leverage analytics and advertising options to achieve your business goals.
Tips for using TikTok for Small Businesses
TikTok is a highly effective social media platform for small businesses, and the following tips can help increase engagement with your audience:
Identify popular trends among your target audience
Research which types of content your target audience engages with the most and tailor your TikTok content accordingly. For instance, if your target audience enjoys prank videos, you can post videos of your employees pulling pranks in the office.
Take a less commercial approach
TikTok is a platform that favors laid-back, casual content. Avoid polished, high-quality content and instead focus on creating content that is genuine and true to your brand. Join the playful community by softening the tone of your brand and avoiding overly formal or stiff content.
Participate in TikTok challenges
Take part in trending challenges on TikTok and create your own branded version of them to increase your visibility and relatability to your audience. Make sure to use relevant hashtags to boost your chances of ending up on people's ForYou pages.
Highlight your location
Include your business location in your videos and captions, and create videos that are unique to your local area. This will help your business become more visible to locals and create a stronger connection with your audience, thereby boosting brand awareness and engagement.
Conclusion
In conclusion, TikTok has become a powerful platform for businesses to showcase their products, services, and brand. With its user-friendly interface and wide reach, TikTok offers numerous opportunities for businesses to connect with their target audience and boost their online presence.
To make the most out of TikTok for business, you must clearly understand your target audience, create engaging and relevant content, and leverage popular hashtags and challenges. By following the tips and strategies outlined in this guide, you can take your business to new heights on TikTok and establish a strong online presence.