How To Use Facebook Messenger Without The App
Published on 25.05.2023 by Mia
Facebook Messenger has become an essential part of the modern day communication toolbox. Whether it's for keeping in touch with friends and family, sending important documents, or just staying connected with the world, Messenger is a great way to do it. But did you know that you can use Facebook Messenger without downloading a separate app? That's right – you can access all your messages, files, and contacts via your browser or mobile device just like you would with the app. Explore how to use Facebook Messenger without having to download an additional app, what features are available to users who don't have the app installed, and how to troubleshoot any issues that might arise.
Facebook Messenger – Overview
Facebook Messenger is an app-based instant messaging service that lets you send and receive messages, pictures, videos and other multimedia on almost any device. It provides a convenient way to stay in touch with family, friends and co-workers—and now you can use it without a dedicated app!
Thanks to the simplicity of the web interface, you can access your Facebook Messenger conversations from any computer or laptop. All you need is a browser window and an internet connection—no dedicated apps or smartphone necessary. This means that wherever you have internet access, you can have Messenger too!
You can also download the app if you'd like to have it on your PC or tablet. Once installed, it will stay synchronized across all of your devices. That means all of your conversations are available to view at any time – no matter where you are. So if you're away from home but still need to keep up with your Messenger conversations, no problem!
How to Log in to Facebook Messenger on a Web Browser
First, open your web browser of choice and type in www.facebook.com in the address bar. Log in with your regular username and password or set up an account if you don't already have one. Once logged in, you'll need to select the option for "Messages" from the menu on the left-hand side of the page, which looks like two overlapping dialog boxes.
From there, you'll be taken to a page where all your recent messages will appear. You can type out a new message by clicking on "New Message" at the top-right of the page, or view any existing messages from this page as well. You can also use this page to search for conversations no matter how old they might be and manage how your messages are displayed with various sorting options.
And just like that, you're all set with using Facebook Messenger without an app! Now it's time to get chatting!
How to Access and Send Messages on Facebook Without an App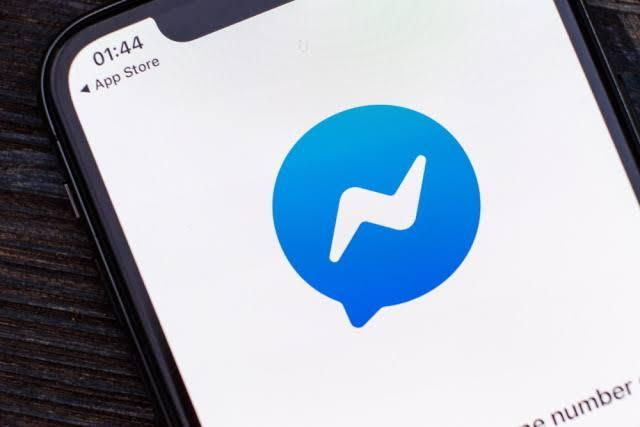 To access and send messages on Facebook without an app, there are a few simple steps to follow.
Go to your web browser
Go to your web browser and search for the Facebook website. Then, log in to your account and click on the Messenger icon which is usually located at the top right corner of the page. This will redirect you to the Messenger page where you can begin using it without any app.
Send, read, and reply to messages
Once you're in the Messenger page, you should be able to see all your conversations. You can now send, read, and reply to messages using only this website version of messenger. You'll also be able to access all your messages with friends or family, as well as recommended contacts if needed.
Access messenger through your phone
If you want even more convenience, you can access messenger through your phone by typing in m.me/ in front of any username or Facebook page URL into the address bar of any mobile browser (e.g., Chrome or Safari). This will take you directly into a chat with that person or page on Facebook Messenger—all without having to download an app!
How to Share Photos, Videos and GIFs via Facebook Messenger Without an App
When you're trying to get in touch with someone without the app, there's still plenty of ways to keep the conversation interesting. Imagine you want to share a funny GIF or video—no problem! You can do that without having to install or open any apps.
First of all, head over to Facebook Messenger's website and log in with your Facebook credentials. Once you're logged in, click the "Share" icon in the upper-right corner of the window and select either "Photo/Video Library" or "GIFs". From there, you'll be able to select from your device's existing photos and videos, or search for a specific GIF from the GIPHY library.
Once you've found what you're looking for, it's as easy as selecting it and hitting Send. The photo or video will be sent directly to your conversation partner and they'll be able to view it right away—no need for any extra software!
Use of Chatbots With Facebook Messenger Without an App
If you're not ready to take the plunge and download the app, you can still get some use out of Facebook Messenger without it. One way you can do this is by using chatbots to connect with customers or prospects. Chatbots are automated programs that can have conversations with users in response to questions or instructions they enter into the chat window. So if your business has a chatbot that is connected to Facebook Messenger, customers can communicate with it without ever needing to download an app.
Chatbots have a few advantages over other types of customer communication tools, such as:
Speed: They are usually faster at providing answers than humans since they don't require breaks or rest periods.

Cost: Building and maintaining a chatbot is significantly less expensive than hiring or training employees for customer service roles.

Convenience: Customers can easily access the chatbot from their computer or mobile device and get responses quickly, no matter where they are located.
Using a chatbot in conjunction with Facebook Messenger is a great way to engage with customers without requiring them to download an app. And who knows — maybe after chatting with your bot, they'll be curious enough about what else Facebook Messenger has to offer that they'll decide to check out the app for themselves!
Tips for Using Facebook Messenger Without an App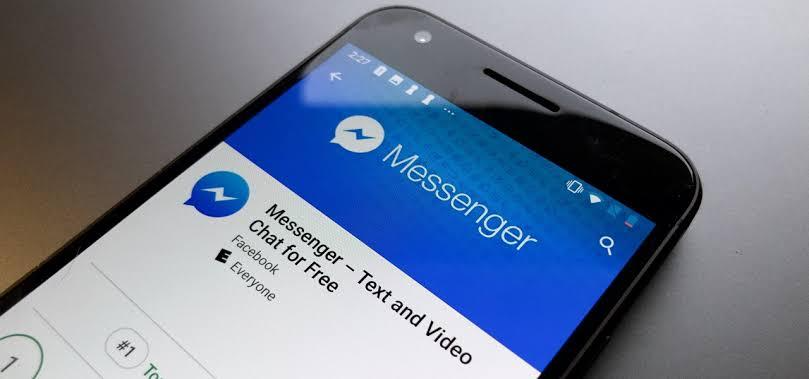 If you want to use Facebook Messenger without an app, there are several tips and tricks that can make the experience easier. Here are a few of them:
Use Chrome: Using Google Chrome is a great way to access Facebook Messenger without an app. Once you open Chrome, go to the website, sign in, and then click on the "Messenger" icon at the top of your screen. It's as easy as that!
Set Notifications: If you want to make sure you don't miss out on any important messages, you can set up notifications so that your phone or computer will notify you when someone sends a message. This can be done through the Chrome browser settings or by going directly to the Messenger settings page.
Keyboard Shortcuts: You can also use keyboard shortcuts to help speed things up when using Facebook Messenger without an app. Common shortcuts include Ctrl+K (which opens a new conversation window), Ctrl+Z (which lets you undo something), and Ctrl+F (which lets you search for specific words or phrases).
With these tips in mind, using Facebook Messenger without an app doesn't have to be complicated! You will be able to quickly and easily access all of your favorite messages and conversations, no matter where you are.
Making Calls and Video Chats on the Web
Messenger isn't just for sending messages—you can also use it to make calls and video chats, right in the web browser. You don't even need an app or a phone number to use Messenger, although you'll need an active Facebook account.
Making Calls
Making calls on Messenger is pretty simple and straightforward. Just hover over your contact's name and click on the phone icon. Your contact will get a notification that you're trying to call them and they can accept or decline. When the call is accepted, you can start talking right away with no additional setup required.
Doing Video Chats
Video chats are really popular these days, especially during the times of pandemic when people are isolated from their friends and family. To start a video chat on Messenger Web, simply click on the video camera icon next to their name in your contacts list. Your contact will receive a notification that you're trying to start a video chat and they can accept or decline. Once accepted, you'll be connected in no time! It's that easy!
Troubleshooting Common Issues With Using Messenger Without an App
If you're using Facebook Messenger without an app, there are a few common issues you may run into. Don't worry, though—we've got some tips to help you troubleshoot. Here are some of the most common problems and solutions:
Issues logging in
The first issue is that sometimes, when users try to access Messenger on the web without an app, they can have trouble logging in. This could be because of incorrect login credentials or simply because of browser cookies; either way, it's an easy fix. First, try clearing the cookies in your browser and then reloading Messenger. This should give you a fresh start and help you log in properly. If that doesn't work, try logging out, closing your browser window, and then restarting your computer before trying again.
Issues with notifications
Another frequent issue that users run into is lacking some or all of the notifications they should receive while using Messenger without an app. To fix this, make sure that notifications are enabled on your browser settings. This can usually be done via the browser's menu under "Settings" or "Preferences". Once enabled, you should start receiving notifications whenever someone sends you a message on Messenger without any more issues.
FAQs
If you don't have the app, but still want to use Facebook Messenger, here are some common questions you may have:
Is it really possible to use Facebook Messenger without an app?
Yes! You can use Facebook Messenger without the app by logging into Facebook on your computer or laptop and navigating to the Messages page. You can also use Messenger through your phone's mobile browser.
What devices can I use to access Facebook Messenger?
You can access Facebook Messenger on a computer, laptop and mobile phone provided that you have an internet connection.
Does using Facebook Messenger require an account?
Yes, you need a valid Facebook account in order to use Facebook Messenger, as it is linked to your account. You will be able to chat with friends and family who have a Facebook account and who are also logged into the messenger service.
Final Words
The Facebook Messenger web version is a great way to save time and energy while still being able to stay in touch with your friends and family. Whether you prefer to download the app or use the web version, you now know how to use Facebook Messenger without downloading an app. Be sure to take advantage of its useful features, like organizing conversation threads and turning notifications on and off, to enhance your user experience. Enjoy staying in touch with your contacts without the added hassle of a mobile app.