How to Turn Off Comments on Instagram
Published on 26.05.2023 by Mia
Tired of dealing with unwanted comments on your Instagram posts? Sure, you can delete them one-by-one, but what if you didn't have to deal with them at all? If you turn off comments on Instagram, you don't have to worry about unwanted remarks. After all, it's your page and you should be able to decide who can comment. But how do you go about disabling comments? It's actually really simple—you just need to know the right steps! In this article, we'll show you exactly how to turn off comments on Instagram so that you can take back control of your page.
How to Turn Off Comments for Your Profile
So you want to turn off comments on your Instagram profile? We get it. Social media can be a double-edged sword—it can be fun, but it can also be noisy. Fortunately, Instagram has an easy way to switch off the comments feature in your account.
First, open the Instagram app on your device and go to your profile page. Tap "Edit Profile" and you will find yourself in the settings menu. Scroll down and toggle off the "Comments" feature to switch off comments from everyone except users you follow or have approved.
That's it! Turning off comments on your profile page is simple and totally up to you. Whether it's for a period of time or for good, turning off the conversation thread allows you to take a break from the chatter when needed—and pick it up again whenever you're ready.
How to Disable Comments for a Specific Post
Do you need to turn off comments on a specific post? No problem—there's a way to do that too! Here's what you can do:
Head to the post you'd like to disable comments on and tap the three dots in the top right corner

A menu will appear— tap "Turn Off Commenting"

Disable comments for this post only by selecting "Turn Off for This Post"

The post is now sans comments! To re-enable them, just repeat the steps above and choose "Turn On for This Post" instead.
Keep in mind that disabling comments on individual posts will not disable them for all future posts. If this would make a more convenient solution for your account, consider disabling comments from your entire profile instead.
When and Why to Consider Turning Off Comments
Sometimes, the comments section of your Instagram content can be a blessing. Other times, it can be a nightmare — full of spam, trolling and other negative interactions. If that's the case, then it might be time to consider turning off comments on Instagram.
There are several scenarios when this could be beneficial:
If you're dealing with a high volume of spammy or inappropriate comments

If you've got people trolling each other or harassing your brand

If the conversations in the comments section aren't providing any value

If you want to keep your content private and free from judgment
How to Turn Off Comments on Instagram Stories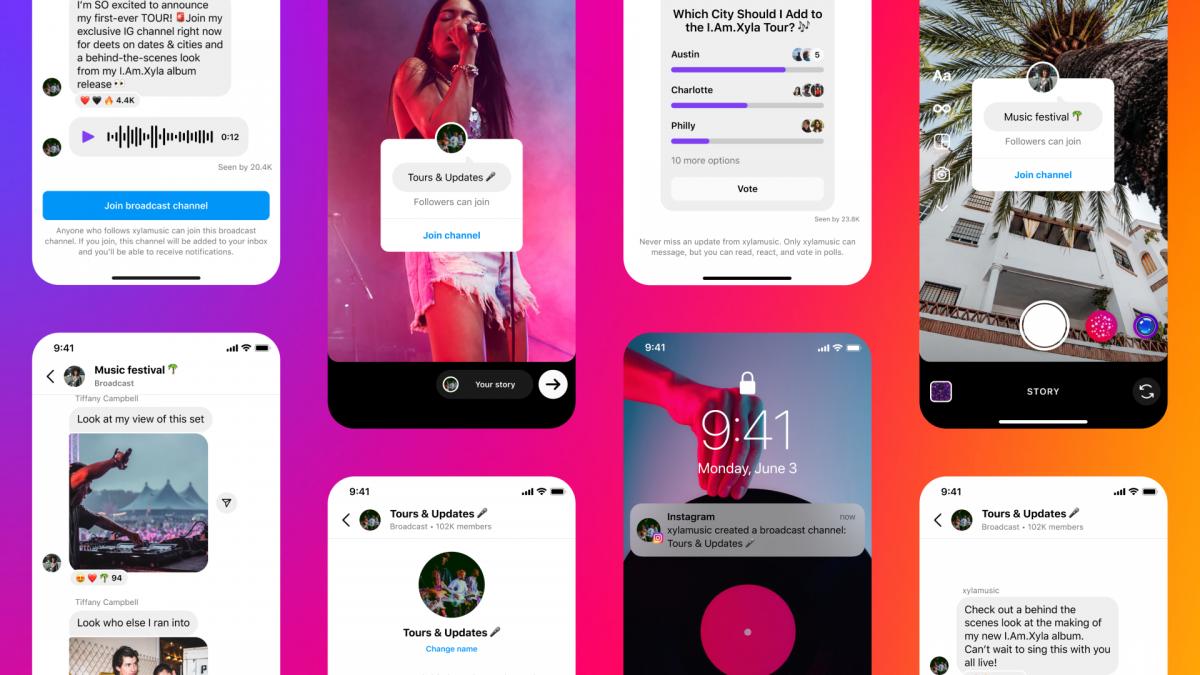 Even though the comments feature on Instagram posts is always enabled, you can manage which comments appear on your Instagram Stories. Fortunately, turning off comments on stories is easy — just follow these steps:
Open your profile and tap the "Stories" icon.

Tap the story that you want to disable comments for.

Tap the three-dot menu icon located in the bottom right-hand corner of your story.

Select "Turn Off Commenting" from the list of options within the menu.

Press "Done" at the top right-hand corner of your screen to confirm your changes, and comments will be disabled for your story!
You can also archive a story with disabled comments to keep it from appearing in people's feeds, or delete it altogether if you'd like it removed from your account entirely! If at any point you'd like to re-enable commenting, simply return to this same menu and choose "Turn On Commenting" instead!
How to Filter Out Offensive or Spam Comments
Want to filter out any offensive or spam comments from your posts? Instagram has you covered. You can set up custom filters that block out certain words, usernames, and emojis. Here's how you do it:
Open the Instagram app and go to your profile.

Tap the menu icon in the top right corner and select Settings → Privacy → Comments.

At the bottom of the page, tap Manage Words and select Add Words to filter out comments containing certain words or phrases you want to avoid. You can also block usernames or emojis here as well.

Once you've added all your desired filters, scroll down and toggle on Hide Offensive Comments in order to hide offensive words from your comment section automatically.
Re-Enabling Your Comment Settings
Sometimes, you just need a break from the comments and decide to turn them off. But if you ever want to re-enable comments in the future, it's just as easy. Just follow these simple steps:
Go to the Instagram app and tap your profile icon

Tap the "Settings" button in the top right corner

Scroll down and select "Private Account"

Under "Comments," tap "Enable Comments"

Tap "Done" to save your changes
Once you've turned on comments, you'll also be able to manage them within the app. You can delete any comment that you don't want other people to see, or block or remove someone who's trolling your posts or harassing other users in the comments section. That way, you can keep things polite, friendly and civil while still enjoying all those compliments on your latest work of art!
Alternatives to Turning Off Comments
If you don't want to turn off comments completely, there are some alternatives. For example, you can moderate your comments, or even actively engage with your audience. Here are a few other solutions:
Moderate Comments
By using moderation settings on Instagram, you can review and delete any spam or inappropriate content in your comments section quickly and easily. Setting up comment moderation is a quick process and it looks like this:
Log into your Instagram profile on the web

Go to Settings

Click Comment Controls

Click the toggle switch to turn Comment Moderation ON

If you choose to moderate comments, decide on a list of keywords that will flag inappropriate language for you to review and delete if necessary.

Whenever someone posts a comment with one of those words, the post will be labeled as "Pending" and sent to you for approval or deletion before it goes live on your profile

From there, you can decide whether or not the comment should be approved or deleted
Engage With Your Audience
Engaging with your followers also helps foster meaningful conversations with them while helping reduce trolls or off-topic comments that are not relevant to what your ideal followers are interested in learning. You can do this by using prompts in your captions that ask questions meant specifically for those who comment on your post. Or other strategies like responding quickly to thoughtful messages left by follower. You can also create content supported by polls and quizzes where they can share their opinions without fear of judgment from other commenters. This is also a great way to get ideas from them that could help shape future campaigns!
Tips for Managing Comment Moderation on Instagram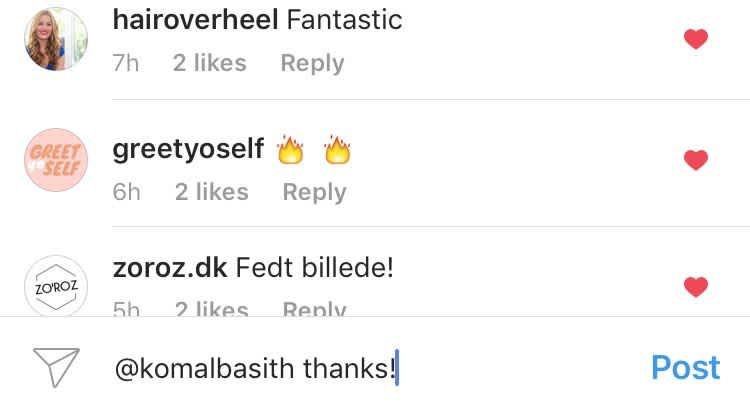 Turning off comments on Instagram is one way you can control the conversation surrounding your account and your content. But it's not the only way. There are a few other tips you should keep in mind when it comes to managing comment moderation on Instagram:
Edit comments
If you don't want to turn off comments altogether, editing comments can be a good way to keep the conversation on track without having to delete anything. This can be done on desktop or mobile, and allows you to change words, sentences or even entire blocks of text.
Disable comments
If you don't want to delete comments, you can instead disable them. This will make the comment invisible in your feed, but it won't be deleted from the post. This allows other people to still see and respond to it, but keeps it out of sight for everyone else.
Moderate users
You can also moderate users who are making negative or abusive comments. You can either mute them (which hides their posts and stories from your feed) or block them outright. Both of these options make sure that their posts are not visible in your feed or profile page.
Managing comment moderation on Instagram isn't always easy, but by understanding all of the different options available, you can easily keep conversations on-topic and ensure that everyone feels safe and welcome on your page.
Maintaining Privacy and Civility on Instagram
When it comes to your Instagram account, you want to maintain both privacy and civility. It's okay to express yourself online, but you also want to make sure that your comments are appropriate and respectful. And if that's not happening, then it might be a good idea to look into turning off comments on Instagram.
Here's how you do it:
Go to your profile

Click the three dots icon in the upper right corner of your post

Select "Turn Off Commenting"

Confirm by tapping "Turn Off Commenting" one more time
Once commenting is turned off, only people who have permission from you can comment on the post—meaning that all other people's comments will be hidden from view. If a person still wants to comment on your post, they can send you a direct message instead.
Tips for Encouraging Positive Interactions
If you have decided to turn off comments on Instagram, you're probably looking for ways to encourage positive interactions among your followers. It can be hard to foster a supportive and engaging community, but there are a few tips that can help:
Foster an Interactive Community
Engagement on your posts is about more than just comments. Ask questions, challenge or prompt your followers to share their own stories, reactions and experiences. Instead of a comment, create an entire conversation!
Be Accessible
Be sure that you are actively replying to messages and comments when appropriate. Showing that you are present, responsive and taking the time to read what people have posted helps build trust and encourages people to respond with positivity.
Give Something Back
Sharing exclusive content, responding to fan art or giving out shout outs are all great ways to show appreciation for your followers' engagement with your posts. People love getting recognition and it encourages further positivity amongst the community.
Connecting with influencers in your industry can also give a huge boost — your own followers are more likely to engage positively when they can see that other people in their circle enjoy and support your content as well.
Conclusion
In summary, we've seen that there are multiple ways to turn off comments on Instagram. Whether you use the in-app feature or a third-party service, you now have the power to manage and control the comments on your Instagram account. This feature is available for all Instagram users to help you protect your profile, deter trolling and inappropriate comments, and create a safe space for genuine conversations. So if you want to engage with your followers without worrying about the comments section, this is the perfect solution for you.