How to take control over TikTok in 2021
Published on 19.03.2021
2020 was successful for TikTok. The platform changed the way we behave. Instant gratification is something that TikTok users get from every swipe. If you swipe down, you get closer to your favourite video, and it's a fact. In most cases, TikTok is still very popular among new generations. So-called "GEN Z" is the dominative part of TikTok. Today, we will talk about the importance of focusing on Gen Z presence on the platform and how to market them correctly. We are here to share with you three very important tips - make a strong coffee and get ready!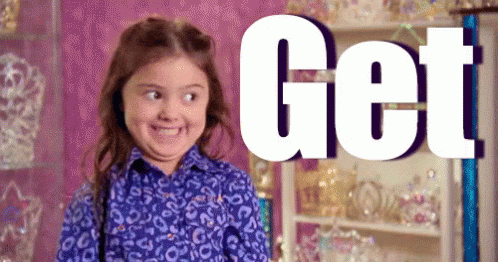 Authenticity is important
Gen Z knows how brands interact with them. In 2021, it's everything about authenticity. If your brand stands out from the crowded market, then 50% of the job is done successfully.
Maybe you still want to understand the basics of authenticity? Well, first of all, you should do a brainstorm. Stick the notes on the wall and start brainstorming ideas. Why is your brand so powerful? What is your main message to Gen Z? What's the main reason your product/service standouts from the crowd? Brainstorm all the possible ideas and write them down.
Now it's time to take action. Create videos based on the latest brands but show the real-side of your company. As you've already come up with the ideas why your brand standouts, then you can insert them naturally in the videos (take a look at the image - Pop singer Justin Bieber stays authentic on TikTok, he posts videos where he dances, talks, and has fun)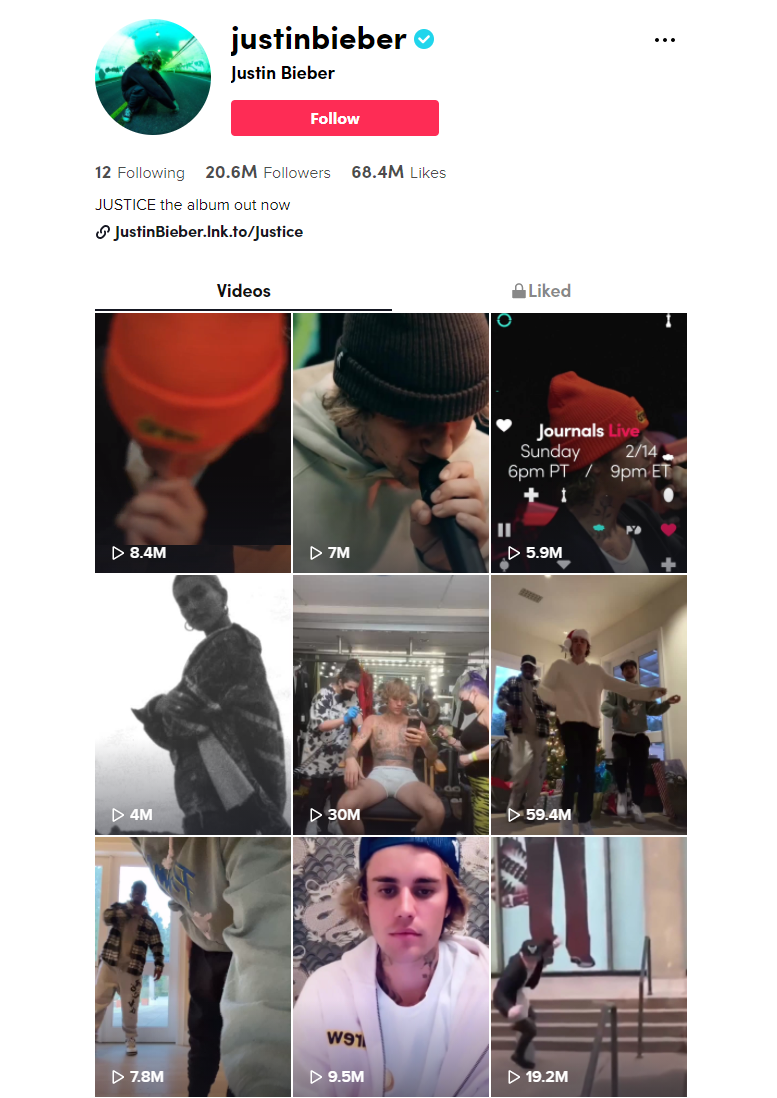 Creation is more important than participation
TikTok is a very different platform. Most of the users have created a minimum video on the platform. We know that 83% of the TikTok users have posted a minimum once by the latest data, and it's a compelling indicator (Just like this 'doggo' did). Let one thing sink into your mind - you create videos for people that also make videos. Now we have to translate this information into the action plan - create videos so people could duet you, and that's how your brand grows on TikTok. The "Duets" feature is compelling, and you need to rely on it too.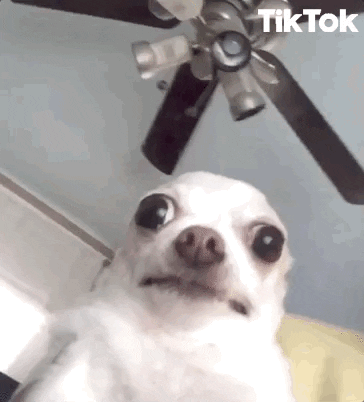 Being funny is important
It would be best if you understood that TikTok is a different platform. If we look at the latest data, Gen Z wants to find 'funny' videos on TikTok. It has nothing to do with glamorous videos - just like Instagram or Facebook. People want to rest after a tough day and check short-funny videos. That's why you should create funny videos but try to mix it with a different approach (take a look at the image below - you see that airline company "Ryanair" uses TikTok to create funny videos and connect with the company followers).