How To See A Private Profile On Instagram
Published on 05.05.2023 by Sofia N
Instagram has become one of the most popular social media platforms in the world, with millions of users sharing photos and videos every day. Being a platform that almost everybody uses, privacy is a top priority for Instagram. As a result, Instagram has provided its users with the same option as other social networking sites. The option to make their accounts private. Instagram's private account feature that limits non-followers access to your posts, reels, and stories. These guard against scammers and unauthorized users accessing your account. While this can provide a sense of privacy and security for some users, it can also be frustrating for others who want to view someone's profile but don't have access. If you've ever found yourself in this situation, you may be wondering if there's a way to see a private profile on Instagram. Before we discuss how to view private Instagram accounts, let's first consider what a private Instagram account actually is.
What Does An Instagram Private Profile Mean?
A private account on Instagram is a type of account setting that restricts access to the user's content. When an account is set to private, only users who have been approved as followers by the account owner can see their posts, stories, and other content. This means that if someone tries to view a private Instagram profile that they are not following, they will only be able to see a limited amount of information, such as the user's profile picture, username, and bio. In order to see the user's full content, they would need to request to follow the account and wait for the owner to approve their request.
Private accounts on Instagram are often used by individuals who want to maintain a certain level of privacy and control over who can see their content. It can also be a way to filter out unwanted followers or spam accounts. Anyone, including official pages with a blue check mark can go private. One thing is, usually, in contests and giveaways brands or individuals host on IG, private accounts cannot participate.
How to Make Your Instagram Account Private
Given that only the following steps are required, going private is extremely simple:
Click on the Instagram profile picture or username.

Select Settings.

Select "Privacy."

Make your account private by clicking "Private Account."
How To View A Private Instagram Profile By Sending A Follow Request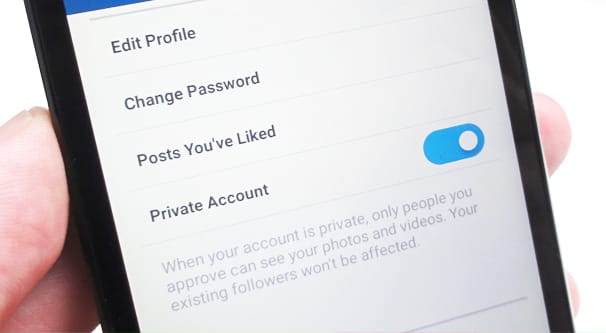 If you want to see all of the images and videos of a private account, you should follow them. Try first sending a follow request to the profile by simply tapping the "follow" button to let the user know you want to see their posts. No one sits on IG all day, some users don't even check their engagements, especially those with a large following, so the approval of your request might take some time. Once your follow request has been accepted, you will have no trouble viewing the associated Instagram private profile.
Furthermore, if they don't accept your follow request, you won't be able to access their account. Requests from reliable (non-spammy looking, genuine, non-suspicious) profiles are more likely to be let inside. The likelihood of the user following you increases if they are familiar with and like you. So note that:
You can send a "follow" request from your account if you get along with the person. On the other hand, if you are trying to follow your crazy ex.. well maybe just don't do that.

Publicize your Instagram account. The user can scroll through your content to see if they would like to see you on their feed.

If your last post is from May 2015 or even Jan 2019, you do look kind of spammy or suspicious, so try to have at least some activity on your profile to get approved.

Text them to explain why you want to follow them, your interest in their content, and why it is important to you. You can do it through other social media platform if they have any.
The user has approved your request when the white "Requested" button on their page changes to "Following." If the user deletes the request, the button changes back to a blue "Follow". If that happens and you don't want to give up, there are some ways you can see their content without following them.
How To View A Private Instagram Profile Through A Google Search
Be aware, that this only works for public figures or those with a considerable amount of following and not your ex bestie from middle school with 144 followers who has been private for ten years. Now, if Dua Lipa suddenly decided to go private and for some reason, you are dying to see her content, you can just Google keywords "Dua Lipa IG" "Dua Lipa Instagram" or something along the way and you will be able to view pretty much everything she has posted before going private. This is because celebrity and influencer IG content usually gets uploaded on other platforms by their fans. There's a high chance of seeing new content too, considering there are lots of people who follow them, who could download or screenshot their new content and post elsewhere.
How To View A Private Instagram Profile By Asking A Third-Party
If you middle school bestie is still friends with one of your mutual friends or just someone you know, you can ask them to act like a Dua Lipa fan and download or screenshot their content and send it to you. While all this is legitimately illegal, unless it's an extremely serious matter (contact the police if this is the case), there's no real harm to it. Do not share someone's private content without their consent through DMs or post it publicly though. Keep it between you and your supplier.
How To View A Private Instagram Profile Through Other Social Media Platforms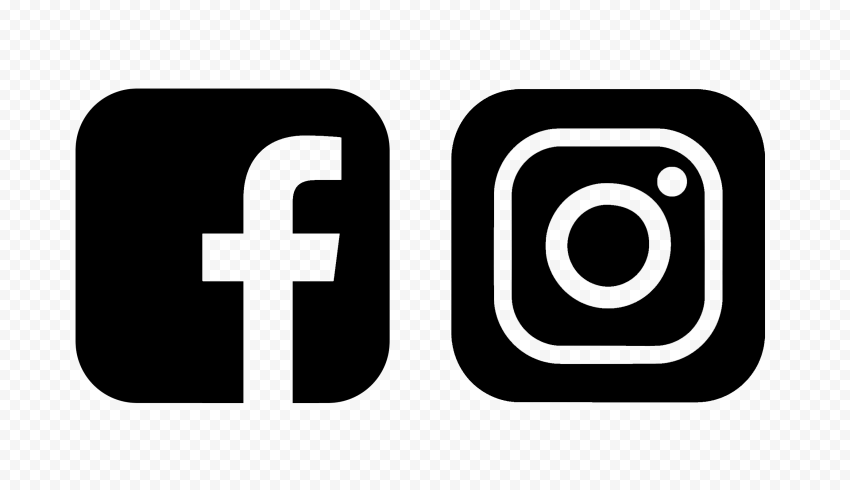 Because Instagram enables users to link their accounts with other social media, there's a possibility of users posting the same content on multiple platforms. Like Story option that can be shared on Facebook and Instagram simultaneously. So if they user is private on Instagram, but public elsewhere, there's a chance you can view their content on other social media platforms. Anyone with an access to your Facebook content can see a repost you make on Facebook from a private Instagram account.
This is easy to do in case of famous people because most of them usually share a username on all platforms. However, in case of ordinary users, they might have different usernames on different social media. Aside from this, be aware that another person might be using the username a private account has on IG on their Twitter, Facebook or other social media platform. Using the person's first and last name if you know it, is another way to search. It might take longer unless they have a super unique name, but there is a chance to locate them through images and videos archived on Google that usually come with a link that could indicate it's whoever you are searching for. Lastly, don't forget the possibility of the user having closed account everywhere else too.
How To View A Private Instagram Profile By Creating A Fake Instagram Account
If someone won't accept your follow request from your main Instagram account, you can try using a different account or a fake one. Despite being slightly unethical, creating a fake Instagram account is not against the law. In fact, it's more common than you think, and it's also extremely easy to do so. Not so easy to make people who are hesitant to share their posts with you be convinced by it (unless they don't see it coming).
When creating a fake Instagram account, remember to keep it private. In this way, you can safeguard yourself better if something goes wrong.

Make your account look somewhat real. Don't send the follow request the very next day. Wait a week or so, add some content, gain some following, then you can send the request.
How To View A Private Instagram Profile Through Third-Party Apps
There are a lot of third party apps and websites that claim to provide you with a password of someone else's account or to make you able see their private posts. While it might be true, first of all, it's literally illegal. Secondly, none of such services are free. Even if they have a "free trial", they will charge you some money before they let you use their service. Furthermore, your own account will be under the threat of getting hacked or scammed in some ways. Stay away from such platforms.
FAQ
1. Can I see an Instagram private profile for free?
Yes and no. A few online tools are available on the internet that could help you view private accounts, however none of them are free. Free access to private Instagram profiles is made possible by Google search, other social media platforms, third party or sending them a follow request.
2. Can I see posts from a private Instagram account without following them?
No, A private account must be followed to view its private photos. However, a third-party (be it Google, Facebook or another user) can help make it possible.
3. Can I see an Instagram private profile Story without the user knowing?
Posts from a private account can only be seen by the people the user chooses to share their Instagram with. Again, to view someone else's story, you will need the help of a third-party. Stay away from apps and websites specifically made to offer such services though.
Conclusion
Viewing a private Instagram profile through other social media platforms is not possible as Instagram is designed to be a closed social media platform. Instagram's privacy settings are intended to give users control over who can view their content, and private profiles are only accessible to approved followers on Instagram. It's important to note that attempting to view a private Instagram profile through other social media platforms without the owner's permission is unethical and can potentially harm your relationship with the owner. Respecting people's privacy and boundaries online is important, and it's important to only view content that they have chosen to share with you or with the public.
If you're interested in viewing someone's content on Instagram but their profile is set to private, the most reliable and ethical method is to send a follow request and wait for them to approve it. Alternatively, you can try reaching out to the user directly and asking them to accept your follow request or share their content with you.