How To Get The Verified Badge On Instagram
Published on 21.02.2023 by Ice Geek
Instagram verification is the process of getting a badge that tells other users that a particular account truly belongs to its owner be it an individual, a brand, or an organization it represents. The badge comes with a blue check mark. The blue mark is an identification that the account in question is trustworthy and the individual(s) are whoever they claim to be. The badge is somewhat prized as most celebrities and important public figures or big brands on the platform have it.
What are some of the ways of getting your Instagram account verified? How do you ensure your verified account does not get hacked? Verified accounts are the number one target of hacking. Even the biggest names have suffered getting their account broken into, banned, restricted in some way or even deleted. Not only does this affect the account, but the audience might also be put at risk.
Before we go into details, note that Instagram verification is completely free. Instagram will never ask you for money to get the check mark. If you receive any such requests, contact the support right away as it's likely you've been hacked or getting scammed in another way. Now let's first learn what exactly a badge on Instagram stands for and why could it be beneficial for your account to get one.
Who Gets Verified On Instagram
Anyone can get verified on Instagram. Significant increase in engagements after getting the verification badge is a common occurrence among Instagram users. The platform has made it clear that verified accounts do not receive any preferential consideration when using the algorithm though. So if you see that a verified account has more engagement than a non-verified one, it is because of the growth of credibility (and perhaps a smart marketing/ad strategy). No changes in algorithm, but changes do happen in the eye of ordinary users who automatically associate verification badge to being an important account even if they have never seen you before.
The requirements for becoming an Instagram verified user are fairly high for non-celebrities or big corporations. This is because the verification is easily given to only those that are highly likely to be impersonated by other users. Think about how many Lady Gaga there is on Instagram. Mega stars, actors, brands like Nike and Adidas, in all of such case the real needs to stand out from thousand fan or fake accounts. For no popstars though, it really doesn't matter if an account is verified on other platforms, that does not automatically makes someone eligible for Instagram verification. The platform has its own eligibility criteria that must be met by each account that applies to get verified.
Benefits Of Being Verified
First of all, it creates trust between you and your future followers. Your followers are sure that they are following the real person or entity. Instagram badges are rare and give a certain amount of prestige to an account, which may lead to better engagement from all users (not just the followers, for instance, there's a better chance your comment gets noticed). Verified accounts stand out from every other one in the same niche, which can be a huge deal for small businesses. The verification badge allows verified accounts to be easily spotted in search results too. Your account will also convey authority.
What Practices Will Hinder You From Being Verified On Instagram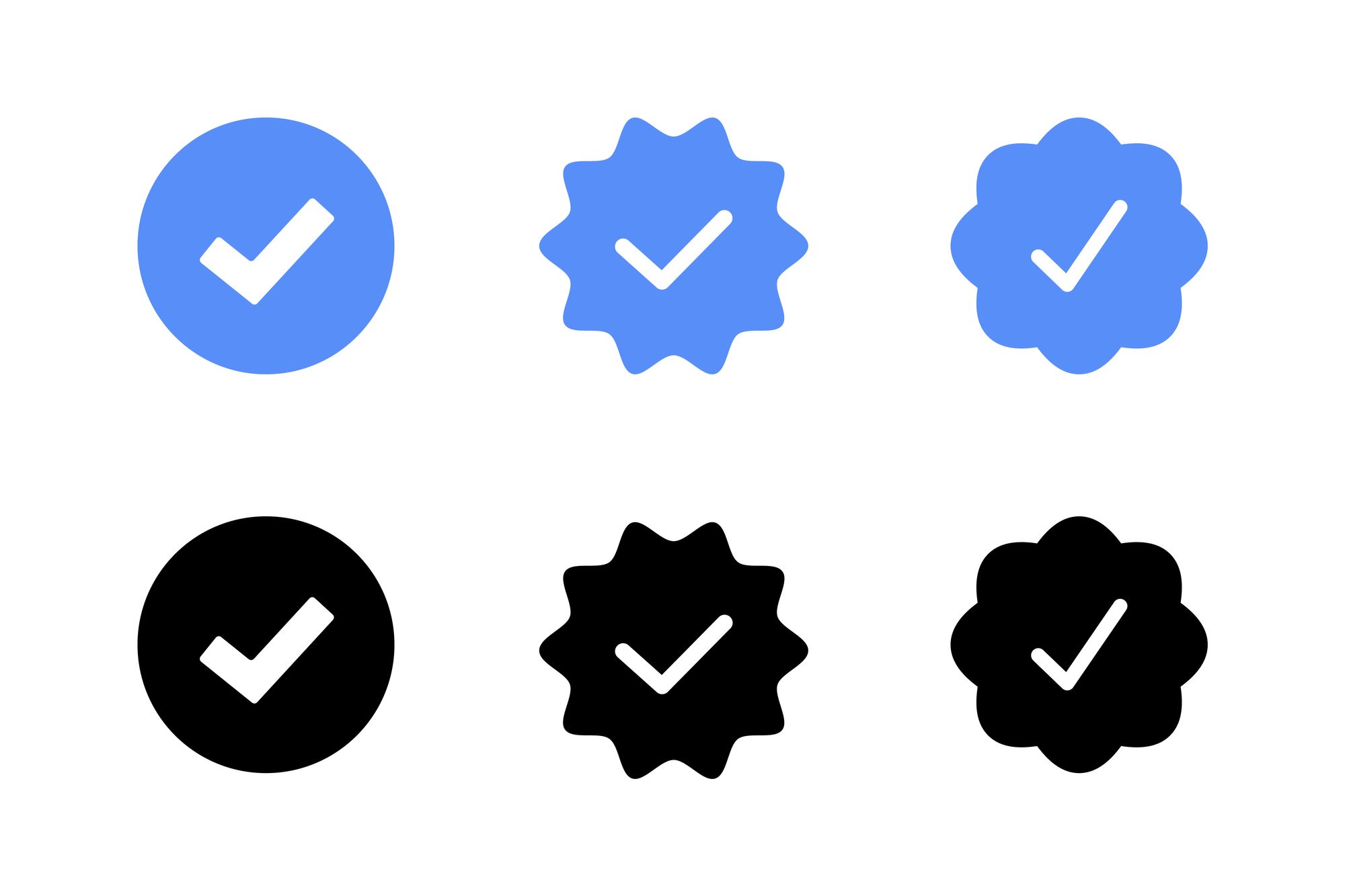 The process of choosing who gets verified is a fairly strict one. You don't just get verified on Instagram without having a considerable amount of followers or engagements. It is important to note that there are some practices that can hinder you from getting the blue checkmark badge on your account. In no particular order, here is a list of such practices:
Failure to adhere to Instagram's community guidelines and terms of use. Instagram takes this part of the application seriously as this is one of the features that shows what the platform stands for. Don't be offensive in any way, rude or provocative.

Adding promo links of your other social media accounts may potentially hinder you from being verified. When it comes to the links directly on your profile, you can add that of your website, your business landing page or an online store for instance. You are not allowed to have 'add-me' links to your other social media accounts. However if you do not have a verified badge on your Instagram account but you do on Facebook, you will be encouraged to link them together to help prove your authenticity. This could be because of the Meta acquisition.
Requirements To Apply For A Verification
Instagram looks at a number of factors when evaluating accounts for a verification. This way, they can determine if your account meets all the criteria. Here's the list of criteria stated by Instagram terms of use to get verified:
The account must follow Instagram

terms of use

and

community guidelines.

Your account should also be authentic. It must represent a real person, registered business or an entity.

Your account must be unique. This means the account, even if it's a fan page should post original content or have license to post copyrighted material. As a result of this, only one account per person or business may be verified. Different accounts require different verification. "We don't verify general interest account(e.g puppymemes)", Instagram stated. Although you will come across some fan pages that are verified (for instance some kpop fansite masters).

Your account must be complete. The account must be public and active at the moment of verification, with a bio and a profile photo (you can do whatever you want after getting the check though).

Your account should have a considerable amount of followers or engagements. This means your account must be well known and highly searched for. This applies to all accounts, whether it's an individual, a brand or an entity. Instagram looks at accounts that are featured in multiple news sources. Regarding the review, Instagram does not consider paid or sponsored media content as sources for review.
How To Get The Verified Badge On Instagram
The list of the technical steps to get verified on Instagram is relatively simple and easy to follow.
Log into the Instagram application and go to your profile;

Click on the hamburger icon in the top-right corner of your profile;

Click on settings;

In the drop-down menu, click on "account;"

Tap Request Verification;

Proceed to fill out the application form.
In this form, Instagram will request for the following:
Your legal name;

Your popular name(or working name), if applicable ;

You will be asked to select your category or industry. This includes video creator, blogger, influencer , news, brand, business, sports or something else;

You will then be asked to submit a copy (picture) of your government identification. As an individual, this could either be your drivers license or passport. This is different for businesses. If you are a business or organization, then you will need to provide an official business document, tax filings or an utility bill document;

Lastly, click on "send information".
After completing all the steps, your application will be reviewed by the Instagram team. Within a few days or a week, Instagram will send a response to your notifications tab. As regards the response, Instagram has clearly stated that they will never ask for money. Within the stated time (you can see this on their FAQ page), you will receive a badge or an email that your application has been rejected. Some people say it can take up to a month for you to receive a response. Either way, Instagram will be direct in their response: no feedback for why you got rejected. Ensure that your user name is what you would like it to be before you apply for a verified badge. According to Instagram, once you have been verified, you won't have the opportunity to change it.
How To Secure Your Verified Account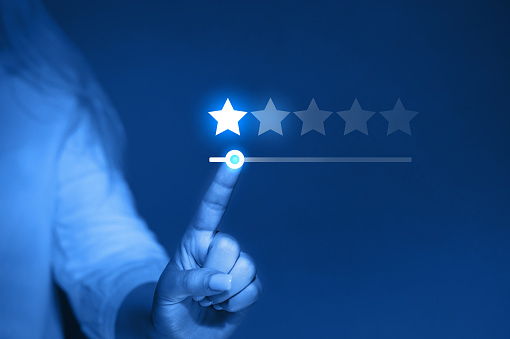 First of all, you need to maintain your adherence to the Instagram terms of service and community guidelines. Enable additional security tools like two-factor authentication. Make sure that your password is strong and unique and that you haven't used it for other accounts. Instagram recommends you use a combination of at least six numbers, letters, and special characters (such as!$%@). Avoid repetition when choosing your password. You should also consider having other security applications connected to your account. Before registering your information, make sure it is a reputable application. This is because the security application will immediately have access to all of your details as soon as you sign up. Never give your password to someone you do not know and trust.
Change your password regularly, especially if Instagram sends you a message asking you to do so. The platform often recovers login information that was stolen from other sites. This happens during automated security checks. It is possible for Instagram to detect that your password may have been stolen, so in order to keep your account secure, changing your password is the only option. This will also prevent you from being hacked in the future. Make sure that the email account you used is secure. If you have more than one email account, change the password for all of them and make sure that no two are the same. When using a device that you share with others, make sure to log out of Instagram.
What Is An Instagram (non-verification) Badge?
When you buy a badge to show support to your favorite creator or influencer during a live video session, a heart icon appears right next to your name in the comments. The following will happen when you purchase the badges:
The badges will remain next to your name all through the live session.

Your name will appear on a list that is visible to the creator hosting the live for up to 90 days.

Every question you ask during that live video will be highlighted.

Your hearts will also be highlighted in the comment section during the live stream.

If you make a comment during the live, your comment has higher chance to be pinned.
This should not be confused with the verification badge, as they are way different from each other.