How to Be an Instagram Power User Pro Marketing Tips
Published on 19.05.2023 by Sofia N
Are you an avid Insta user trying to up your game on the platform? Or maybe you're just looking to get started but don't know where to begin? Look no further! A professional Instagram power users are here to tell you that mastering the art of becoming a pro marketer on Instagram is easier than most people think. In this post, we'll be sharing my top tips and strategies for marketing effectively on Instagram. From creating content that resonates with your target audience to building a following of raving fans, we've got it all.
Setting Your Instagram Goals
If you're looking to become an Instagram power user and start marketing effectively, you need to know your goals. When it comes to Instagram goals, there are three key points to consider: reach, engagement, and conversion.
Reach refers to the total number of people who see your posts. The higher the reach, the more potential customer eyes are on your brand or product.

Engagement includes likes, comments, shares, and views of your post. The higher the engagement rate with each post you put out on Instagram, the more active and engaged your audience is with your content—thus meaning more potential customers for you!

Conversion is when a user takes an action from seeing one of your posts. This could mean that they click through a link in order to purchase something from your website or they enter their email address into a form field in order to sign up for your newsletter. Conversion is measurable and should be used as an indication of how effective and successful your Instagram marketing strategy is.
Build a Strong Foundation With an Optimized Profile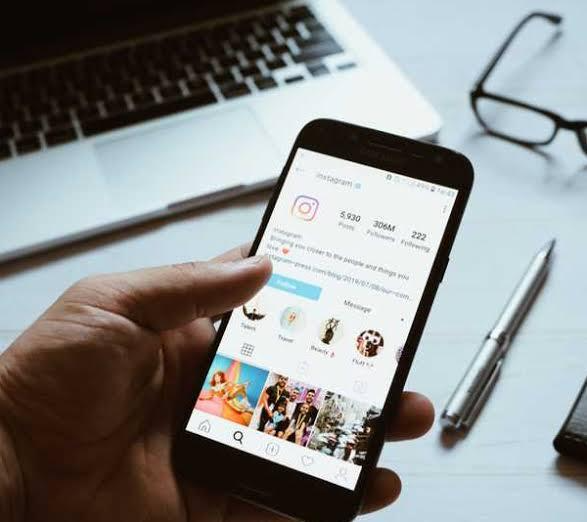 Your profile is the very first thing visitors will see when they find you on Instagram, and a strong profile can be the difference between followers who stay or go. If you're serious about being an Instagram power user, then you need to make sure your profile is up to date and optimized to attract new followers.
The first step is to include your company logo or profile picture. This should be eye-catching and recognizable - it's a great way to let people know who you are and what your brand stands for.

You should also include a clear and concise bio, so that users can quickly learn more about you. Finally, make sure to link back to your website in your bio, as this will make it easy for followers to learn more about your business and find out how they can contact you.
These steps may seem simple, but they're important for establishing a strong foundation for your Instagram marketing efforts. Put the time in now and reap the rewards of an engaged audience later!
Making Quality Content
It's one thing to post to Instagram frequently, but it's equally (if not more) important to focus on creating quality content. Quality content ensures that a brand stands out from the noise, and communicates a consistent and recognizable message. This message should be tailored to reflect the brand's values and mission statement.
Visuals Matter
Pictures are worth a thousand words, so make sure your visuals are professional, high-resolution, and relevant to both your followers and your brand. Vibrant colors and interesting angles can help capture users' attention. Use interesting branding elements like logos, fonts or colors that evoke emotion in viewers and make them more likely to remember your brand later on.
Captivating Captions
The caption is just as critical as the photo itself—it's what conveys the inspiration behind the post or helps tell a story that complements the photo's message. Make sure you write captions that are creative and engaging, and don't forget to use relevant hashtags. They help users find posts about topics they're interested in discovering. As an added bonus, consider adding call-to-action phrases like "Tag us in your photos!" or "Check out our website!" Not only does this encourage user interaction but it also promotes followers to visit other social platforms or websites owned by the brand.
Identifying Your Target Audience
It's important to know who you're targeting on Instagram, and one way to do that is to identify and understand your target audience. When casting your net, consider the following:
Gender

Age Range

Location

Interests
Once you know who your target audience is, tailor your message accordingly and speak in a language they can relate to. This will make them more likely to engage with your content and motivate them to take action. You can use Instagram analytics tools to get an even better understanding of who your followers are and what kind of content resonates best with them.
Establishing an Effective Hashtag Strategy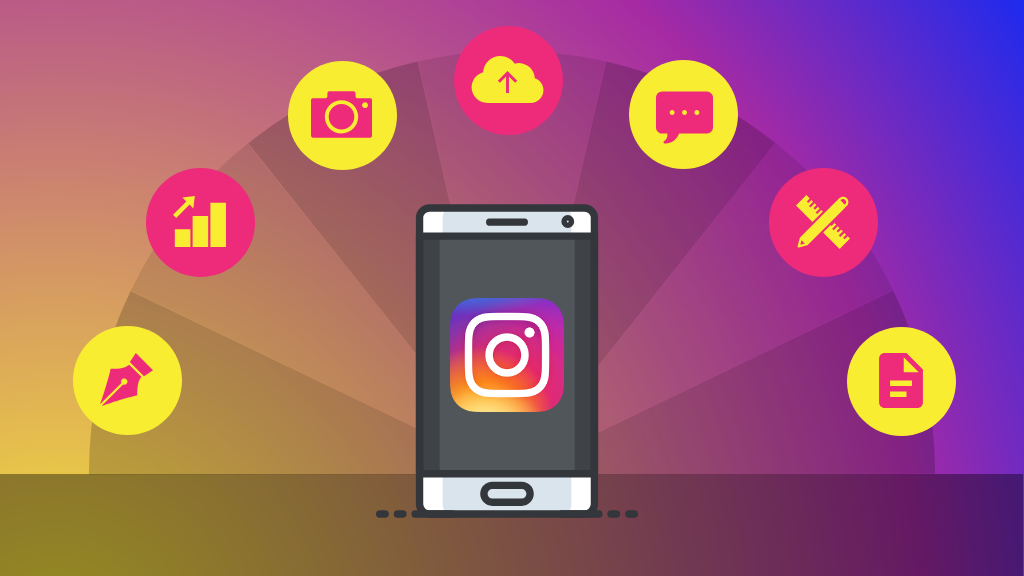 If you want to develop an effective Instagram marketing strategy and become a power user, one aspect you shouldn't forget is having an effective hashtag strategy. Hashtags are a great way to increase engagement on posts.
Research & Planning
The first step in developing an effective hashtag strategy is to do some research. Check out the hashtags your competitors are using and see what is working for them. Also, take the time to brainstorm relevant hashtags for your brand and target audience.
Quality over Quantity
The key to using hashtags effectively is quality over quantity. Try to keep it visual and relevant too, including things like: general topics related to your content, industry words, local or regional keywords, fun phrases and emoji's. Just make sure it's relevant and specific to your brand/content and that it isn't used as a hashtag by too many other accounts already.
Remember that when you're competing against others in the same industry, it's essential to think outside the box when creating hashtags. You want the ones you create for your brand to be unique—and develop associations with them so they can be associated with only your brand! So go ahead and start creating those effective hashtags!
Growing Your Follower Base With Engagement
Once you've set up your content strategy and started creating captivating posts, it's time to take things a step further by focusing on how to grow your follower base with engagement. Engagement is a two-way street, so don't just post—go and interact with other users in order to create meaningful relationships. Here are some tips for engaging with other Instagram users:
Leave thoughtful comments on posts in your niche that interest you. This shows that you are actively interested in interacting with other users, and could also potentially result in them following you back or even engaging with your own content.

Follow interesting accounts that fit within the niche of your own. You can also look into accounts of people and brands who have a similar follower count as you, as well as influencers who have more followers than you do—and see what kind of interactions they receive from followers.

Don't just stick to commenting—liking other people's posts can go a long way too! It's an easily way to show appreciation for the content they post, and if others return the favor, it can lead to them taking an interest in your own account and eventually following you.
Leveraging Influencer Marketing for Maximum Reach
If you want your Instagram to go big, you're going to have to put in the time and effort. But if you think you're fully maxed out—you don't have to be. Leveraging influencer marketing can help you get your message out further and increase reach in ways that you couldn't do otherwise.
Finding the Right Influencers
The key is to find the right influencers who fit with your brand's message and will share it with their own network. Start by researching other accounts, hashtags, and industry conversations that have already been discussing topics related to your brand's values. Then create a list of influencers who can provide value to your campaign.
Working with Influencers
Once you've identified the right influencers for your campaign, it's time to reach out and start working with them. Think about how much help you're seeking from the influencer—the amount of their help should determine how much you pay them for their contributions. Offer clear expectations about what work needs to be done on both sides for a successful partnership.
Never underestimate the power that influencer marketing can bring, as it has become one of the most powerful tools in digital marketing today! With a bit of effort and planning, leveraging influencer marketing can help boost search engine rankings, drive more quality traffic, grow social media accounts faster, increase brand awareness, and even drive more sales opportunities than ever before.
Creating Effective Ads on Instagram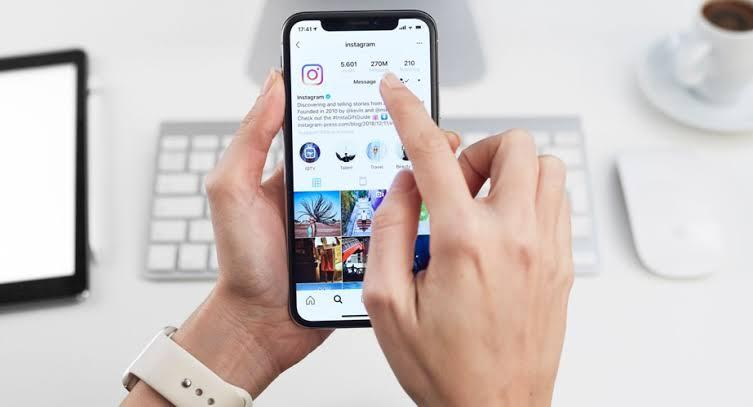 You already now have a good idea about how to market effectively on Instagram, but the real power users know how to create ads that grab attention and convert. Here are a few tips for creating effective ads on Instagram:
Utilize Visuals that Stand Out
When it comes to building an ad campaign, visuals are what will first catch the eye of potential customers. Make sure that the visuals you choose are attention-grabbing and represent your brand in a positive way. Quality is also important—low-quality images can make it look like your company doesn't care enough about its customers to even take the time to use good imagery.
Keep Your Copy Clear and Concise
Too much text or too many words can quickly bore viewers or turn them away. Keep your ad copy short, sweet and to the point, while still conveying the message you want to get across.
Use Calls-to-Action
Calls-to-action (CTAs) are essential for effective advertising campaigns. CTAs give viewers a way of engaging with your brand, usually in the form of prompting them to buy something or take some sort of action - like visiting your website or signing up for your newsletter. Make sure that their CTA is clear and easy to understand so that viewers know exactly what they need to do next.
Analyzing Your Performance
Once you start creating and publishing content on Instagram, it's important to measure its success. How else will you know what works and what doesn't? For that, you need to analyze your performance. Start learning how to analyze your performance on Instagram. This requires taking a close look at your posts' reach, impressions, engagement rate (likes + comments), click-through rate (CTR), hashtag performance, followers growth & content sentiment (positive or negative). Keep an eye out for any trends—if a certain type of post performs well consistently, then you know it's something worth pursuing in the future as well.
FAQs
You might be wondering about some of the small details about Instagram marketing. Let's review some frequently asked questions:
When is the best time to post?
It depends on your target audience and the type of content you're sharing. You can use a social media analytics tool to track when your followers are usually online, or you can test out different times for yourself. Generally speaking, 9am-11am EST is a good place to start.
How often should I post?
As a general rule of thumb, aim to post 1-2 times per day (not necessarily at the same time). This will ensure that you keep your audience engaged without overwhelming them with too much content.
Should I post videos as well as photos?
Absolutely! Instagram has plenty of space for both photos and videos, so don't be afraid to mix things up. Shorter videos will likely perform better than longer ones, so try to keep it under a minute in length.
Conclusion
To sum up, being an Instagram power user is more than just having a huge following. It's about having a meaningful presence on the platform that drives engagement and helps you stand out from the competition. It takes work and dedication, but if you do it right, you can create an Instagram presence that will give your brand the exposure it needs to gain traction and success. Optimize your account, engage with the right people, and create content that resonates with the right audience. This way, you can become an Instagram powerhouse. Get started today and see the results!