How to advertise on Facebook with the business page
Published on 13.09.2021
If you want to advertise business on Facebook, then you've come to the right place. According to the official Facebook data, more than 150 million businesses are trusting companies with the advertising. It's the data from 2020, so the pandemic was very tough. It seems that Facebook will get more attention, although there was an iOS update, and some people are very sceptical with the tracking now. Today we will talk about how to advertise on Facebook through a business page.
Let's start!
Create business page
It's essential to have a regular page at first. Start a naturally growing page and buy Facebook page likes. Let Facebook be natural and show people that you've active fans. Facebook's algorithm is ingenious. Before you start with the advertising campaigns, the page must have some engagement. That's why it's important to buy Facebook page likes, post more content (it's better if you post daily) and get an engagement. Check the image below - you see the pricing for Facebook page likes.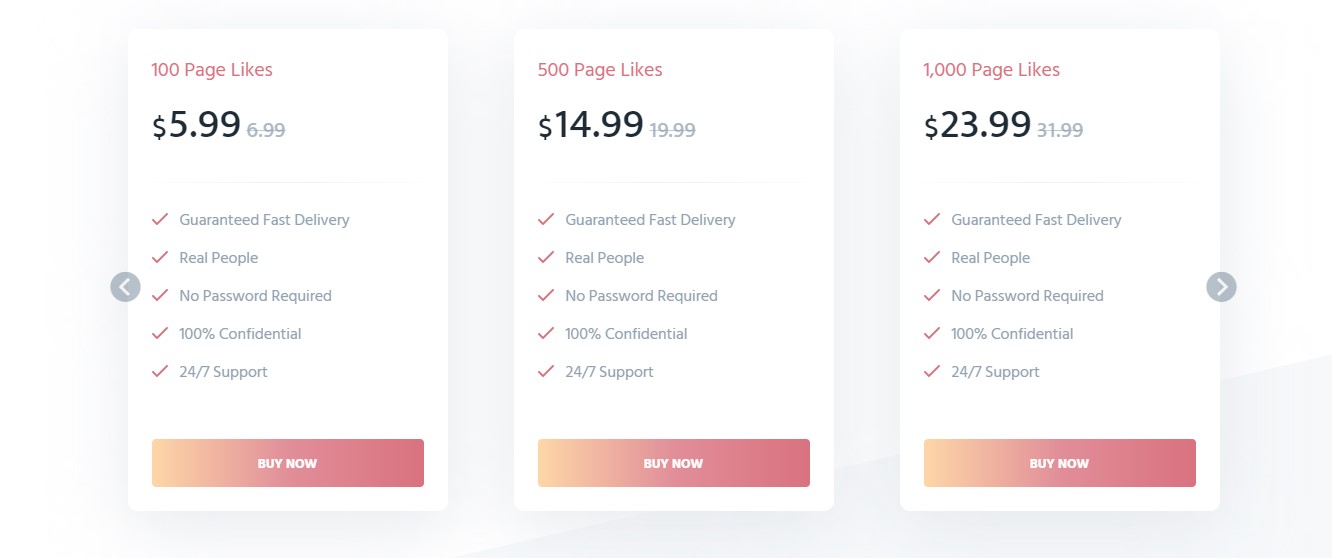 Facebook ad creative is half-work
If you want to have a successful campaign on Facebook, 'creatives' need to be working. What's creative in the advertising world? It's a visual medium between your product and potential customers. So, images & videos are so-called 'creatives'. Experts say that it's impossible to get people interested in your product without good' creative'. Your product could be super and cheap, but if the creative is not making people emotional, you are wasting time and money. What should you do to get more attention for the 'creative'? Well, start spying on the competitors. It's impossible to succeed in business without understanding and exploring the competition. So, check your competitor's pages every week and see if they are running new ads. Take inspiration from their ad copies and look at the 'creatives'. Check the image below - you see the latest Ad creatives (and Ad campaigns in general) ran by Manchester United for UK audience on Facebook. You can find any page or company's ad on Facebook via Ad library.