Get Free Traffic from Facebook Without Investing a Penny
Published on 27.04.2021
Facebook has been the king of social media for a while now. With so many users, it's no wonder that people are always looking for ways to get traffic from Facebook. In this article, we will discuss some ways to do just that! I provide links and other details about each method below.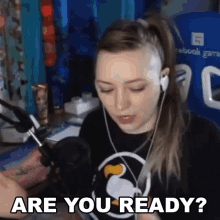 First of all, every marketer has the same question. Can we get quality traffic for free? It's a good question! You see, there are two ways to get traffic from Facebook. The first way is by paying for it and the second way is free through some of these methods below! You can get quality traffic from Facebook with both methods but it does not mean that "free traffic" is always quality one. No, in most cases free traffic means users who are not warmed up for the offer (product or service) and not targeted for particular space.
Facebook groups still work
It's not a surprise that Facebook groups are still relevant. Yes, Facebook killed organic reach from the groups 3-4 years ago and now mostly you have to pay money to get maximum reach but some of the groups have a big audience, so you don't have to lose anything. How to find niche relevant Facebook groups? It's not a secret, you can find them by typing Facebook groups for keywords and then analyze the results. There will be another valid question - what are top-criteria while researching Facebook groups?
How many people are in the group? If less than 1000 don't bother.

Is it a niche Facebook Group or not? There are some groups with interest of 100000+ members but only few comments and shares, while there can be another group that has 5000 members with a very active community (active discussions) and this one is better indeed. You should look at the quality of the members and not at the quantity. The example above gives a clean picture on what you should focus while doing a Facebook group research.
Audience is a king on Facebook
Content is king, right? You've heard it here and there but on Facebook, you should care only about the audience. So, the audience is the king and you should deliver what they ask. How to create content that the audience is looking for? There are a lot of ways to do this. One is by using Facebook Insights and finding out what exactly your audience needs but for that you should be posting regularly to see the results.
Another way is organic research, meaning looking at the conversations on other pages with similar interests as yours and then post something relevant - it will work every time!
1. Start with your Facebook page. If you post regularly, then you will get very interesting data at the end of the week or month. You'll understand your audience's reactions and how active they are on particular posts. For instance, if you have a page in the "horoscope" niche, then start posting about different signs. After a week, you'll see both - uptrends and downtrends. It means that some of the age groups could be active (liking, commenting and sharing) and other age-groups could be very inactive. So, deliver the content that your audience is reacting to all the time. You can increase a trust score of a page from Facebook and it's better for future organic reach.
Believe it or not, numbers (data) never lie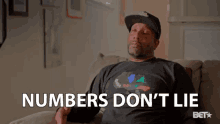 2. Second method would be collaborating with big pages. Check the biggest page in your niche. Scroll down on their pages and find all the videos that they have posted in the last 30 days. Copy URLs of those posts and count activeness of the audience. Create a similar content of the videos that get more reactions and comments and offer it to the page owner. They will gladly post it on their page by mentioning your page in the 'description'.