Get Famous Fast on TikTok With Strategies That Work
Published on 15.05.2023 by Sofia N
You've probably heard the stories of overnight fame on TikTok — those people who expand their followership in the time it takes to make a cup of tea. Well, if you're looking to be one of those people and skyrocket your TikTok presence, then you've come to the right place. The truth is that success on TikTok isn't so much about luck as it is about strategy, hard work, and dedication — and all three are needed if you're serious about becoming a TikTok celebrity. But that doesn't mean it's not doable — with the right guidance and some dedication, anyone can become a famous creator on TikTok! In this blog article, I'll share nine strategies that will help you get famous fast on TikTok. Read on to learn more about what it takes to get your name out there and become an influencer.
9 Strategies to Follow for Instant Fame on TikTok
We've handpicked the best possible strategies to help you get famous quickly on TikTok. Let's check them out!
Choosing the Right Niche for Your Audience
If you're looking to skyrocket your fame on TikTok, the first step is to figure out the right niche for your audience. It's easy to get overwhelmed trying to pick one, but it's all about finding a niche that you're passionate about and that has a passionate audience waiting for it.
Here are some tips to help you choose the perfect niche:
Start by figuring out what topics or themes you're interested in. Whether it be beauty, food, lifestyle, music, or fashion trends—make sure your content reflects that interest.

Take a look at the types of content already popular on TikTok and see if there's any room for you. You want content that stands out from the crowd.

Consider what type of content works best for the platform. Videos that are short and snappy usually do best on TikTok as they're more likely to get shared and liked quickly.

Research and identify any influencers in your chosen niche who have achieved success using these same strategies. By taking note of what they're doing right, you can come up with new ideas and create better content than those whom have come before you.
Create Interesting and Unique Videos
When it comes to creating content for TikTok, the most important thing is to make sure that your videos are interesting and unique. It's not enough to jump on popular trends - you need to create content that stands out from the crowd, that captures audiences and builds loyalty. For best results, think outside of the box and come up with original content ideas which play to your strengths. What kind of videos do you like making? Do you prefer editing or filming? You could also consider collaborating with other users, or introducing an element of storytelling in your videos.
Remember: you don't have to be a professional filmmaker or comedian to make interesting TikToks. You just have to put thought into what you're doing and not be afraid of experiment a bit. As long as you remain authentic and keep things fresh, there's no reason why your audience won't respond.
Find and Use Popular Hashtags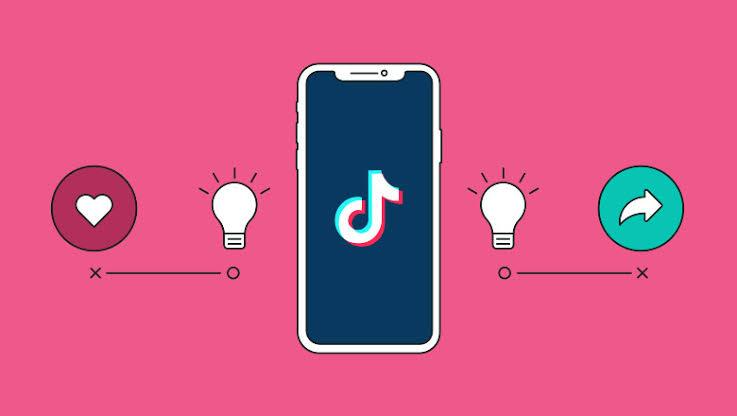 Knowing the popular hashtags and using them in your TikTok posts is great way to get your content discoverable. Hashtags on TikTok work differently than other social media platforms—here, you can search for topics and trends by using the hashtag or keyword search features.
Research Popular Hashtags
Do some research to find out which hashtags are currently popular and trending in the app. You can do this several ways: visit the "Discover" page, use hashtags like #trend or #fyp, or look at the most-used hashtags that appear on videos within your chosen niche.
Stick to Relevant Hashtags
It's important to make sure that the hashtags you add are relevant to your content. That way, when people tap on a hashtag they see content related to their interests instead of randomly irrelevant things.
Choose Hashtags Carefully
Remember that you get only 30 characters per hashtag, so be selective about which ones you choose. It's also a good idea to switch up your hashtags occasionally so you can reach different people in different communities. So get creative with your hashtag usage and you could be well on your way towards becoming TikTok famous!
Engage With Other Creators
If you want to get famous fast on TikTok, engaging with other creators is key. After all, the TikTok algorithm rewards collaboration, and getting other users to engage and participate with your content is a surefire way to get seen. Here are a few tips and tricks to help you rise up the ranks:
Duet and Reacts
Duets and reacts are one of the most popular features of TikTok and can be a great way to get noticed. With duets, you can create content that plays back-to-back with another user's video. This not only helps you generate engagement, but it also introduces you to their followers who might take an interest in your content. Reacts are also great for collaboration—create content that has voice over or text dialog so fellow creators can reply through reacts!
Respond & Follow Back
Make time for interacting with other users—not only does it feel good to give love, but responding to comments or following back is often reciprocated by others wanting to check out your page too! It's also easy enough to do if you record videos in batches so when it comes time for posting new clips, spend time replying or commenting for a few minutes so other users know that genuine conversations are taking place.
Feature Other Creators
You can build relationships with other creators by featuring them in your content. This can be super effective as often times when someone is featured in content they'll share it across their socials which means more eyes on your profile! Of course, it's important to make sure they're comfortable being part of a video before moving forward – always ask permission first!
Add Music to Your Videos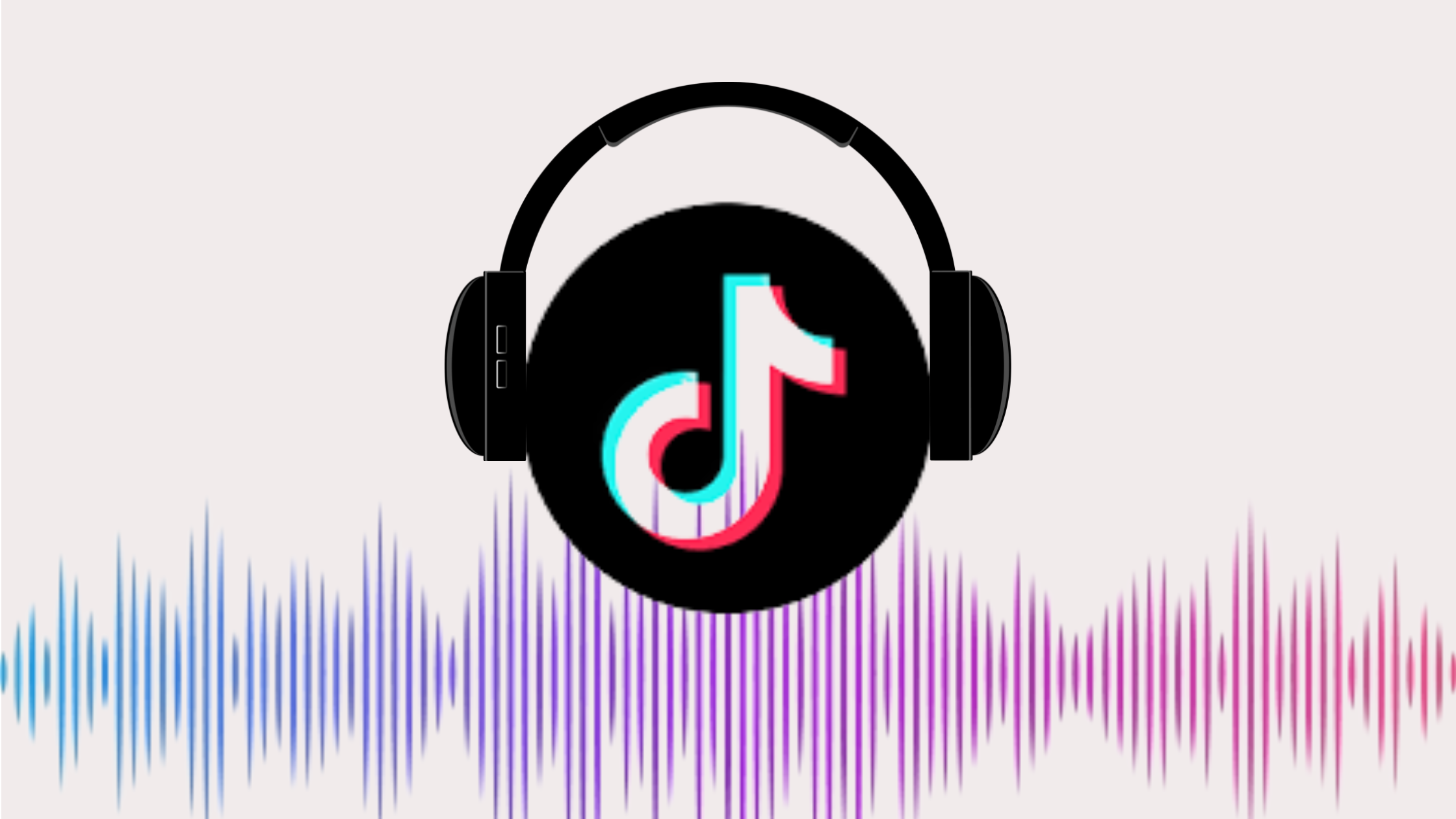 Adding music to your TikTok videos can make them stand out and draw attention. Music ties in emotion and memory, so when you use the right music track, people will remember your videos and recognize you more easily. When it comes to choosing music for your videos, there are two options—you can either use TikTok's library of soundtracks, or upload your own audio clips.
Using TikTok's Library of Soundtracks
TikTok's library offers plenty of soundtracks to choose from—from classical and folk songs to rap and pop tracks. You can even find curated playlists for different moods and activities. All you have to do is find the track that works best for your video, add it to the timeline by sliding it over your clip and adjust the volume levels to get just the right mix.
Upload Your Own Audio Clips
If you want a unique audio clip that really speaks to you and puts forth your message clearly and effectively, why not make one yourself? You can record an audio clip using any recording device or apps like Audacity if you don't have one handy. Then simply upload the file into TikTok's Creator Studio, select the part of the song you want as a soundtrack for each video, and upload it on the app!
It doesn't matter whether you choose an existing soundtrack or record one yourself. The important thing is that whatever choice you make adds more life to your videos by capturing emotions more effectively than words ever could!
Utilize Duets and Reacts
The sixth strategy for getting famous fast on TikTok? Utilize duets and reacts.
Duets are one of TikTok's most popular features, allowing users to collaborate with others without ever leaving their own account. You can use duets to respond or comment to another user's videos, or to join them in creating a new video together. When you duet a popular video, you'll get more views, increasing your reach and giving the original creator exposure too.
Reacts are similar, but instead of contributing content to another user's video, you can post your reaction directly within their video. This encourages users to be creative with their reactions and helps build relationships with other TikTokers. Both Duets and Reacts provide an easy way to collaborate with other accounts and get more eyes on your profile. The more people who engage with your content—from commenting to viewing—the higher your chances are of becoming famous on TikTok faster!
Promote Your Content on Other Platforms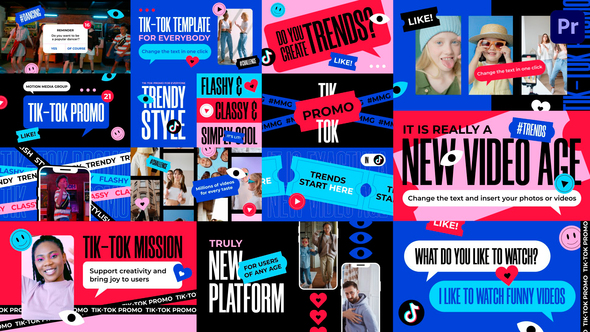 Are you ready to make your content go viral? One of the best strategies is to promote your content on other platforms. After all, TikTok can only do so much – by leveraging your reach on other social media networks, you'll be able to bring in more engagement and followers. The first thing you want to do is use a consistent hashtag across all the platforms you use. This allows people to easily find your content even if they're not currently on TikTok. Plus, if people see that a lot of people are talking about you on Twitter or Instagram, they'll be more likely to check out your TikTok account!
Second, make sure that you use your other social media platforms for promotion. You can post teasers or snippets of your video, tag related accounts/influencers and engage with comments from fans who share similar interests and encourage them to follow your page. That way, when fans stumble upon your page on another platform, they won't hesitate to follow! Finally, try and collaborate with other influencers across different platforms too – this can really boost the visibility of both parties. Remember: collaboration has some serious rewards!
Utilize TikTok's Built-in Features
Another fantastic way to get famous fast on TikTok is to use the platform's built-in features. TikTok is constantly rolling out new features and updates, so it's worth checking out the latest ones to get a leg up on your competitors. Take Hashtag Challenges for example; these are more than just catchy hashtags, they're an opportunity for your content to go viral. By participating in a hashtag challenge and creating content around it, you can reach a larger audience and get more views, likes, comments, and followers. Hashtag challenges are also a great way to get noticed by TikTok influencers and brands that could potentially collaborate with you!
Other built-in features you can use to drive engagement on TikTok include:
Live streaming: engage with viewers in real-time as you stream your video content

Duets: collaborate with other users by creating duet videos

Reactions: respond directly to comments and mentions by reacting with emoji or GIFs

Filters: apply filters or effects to your videos that will make them stand out
There are plenty of other creative ways to use the platform's built-in features—like AR lenses, green screen effects and music tracks—so don't be afraid to experiment!
Analyzing the TikTok Algorithm
Have you ever wondered why some TikTok content seems to make it to the top of the For You Page? Well, a lot of that has to do with the TikTok algorithm.
This algorithm is definitely a bit of a mystery, but there are certain things you can do to help get the most out of it. Here are some tips:
Learn about what types of content do well on TikTok, and use that as a guide for your own content.

Make sure your content is engaging and creative—TikTok rewards creativity!

Make sure to use hashtags and relevant keywords that will help draw attention to your videos.

Try using trending topics, themes or sounds in your videos—the algorithm rewards videos that become popular in a short time span.

Consistency is key! Post regularly and keep up with what's working and what's not so you can focus on creating better content that aligns with the algorithm's preferences going forward.

Use analytics tools to help you understand better how the TikTok algorithm works and which type of content performs better so you can adjust accordingly!
FAQs
You may have some questions when you start thinking about getting famous on TikTok. Here are answers to some of the most frequently asked questions about this popular platform.
How many followers do I need to be considered famous on TikTok?
There's no exact number of followers that makes you famous on TikTok. However, you typically need at least 100,000 followers to be eligible for monetization and partner programs. To get a verification badge next to your name, you'll need around 250,000 followers. Keep in mind that these numbers are constantly changing as the platform grows more competitive and standards for fame evolve over time.
How often should I post?
Your posting frequency will depend on how much content you can create and how quickly you want to grow your account. In general, aim to post two videos per day—but if it isn't feasible given your workload or schedule, one video per day is just as acceptable. When it comes to TikTok success, quality is more important than quantity.
Should I use a hashtag strategy?
Yes! Using hashtags helps people discover your content and exposes you to the right audience that may follow or engage with your content. When it comes to how many hashtags you should use per videos, the maximum is 30 but aim for 15-30 relevant hashtags for each post as using too many might seem spammy and could hurt rather than help your visibility on the platform.
Conclusion
TikTok fame isn't something you can achieve overnight, but with a solid strategy, consistent effort, and the right guidance, you can definitely get there in due time. The app offers plenty of avenues to success, so don't be afraid to experiment and find what works best for you. The key is to stay true to your style and voice as a creator, refining it to fit the TikTok platform as much as possible. Doing so will not only help you stand out, but also give you a greater chance of reaching the fame and success that you are aiming for. It's time to get your TikTok on, and with these strategies, it won't be long before you're getting famous fast!