Finding The Best Third Party Social Media Platform
Published on 22.02.2023 by Ice Geek
Social media has become an essential aspect of our daily lives, from sharing personal updates to promoting businesses and brands. With the increase in demand for social media presence, it's no longer enough to rely on just one platform. In today's digital age, it's crucial to establish a presence on multiple social media platforms to reach a wider audience and enhance engagement. However, managing multiple accounts can be overwhelming and time-consuming, which is where third-party social media platforms come in. These platforms offer a range of features that can streamline your social media management process and help you achieve your goals effectively.
Third-party social media platforms are online tools that allow you to manage and optimize your social media accounts from one central dashboard. These platforms offer a variety of features, such as scheduling posts in advance, helping you boost your engagements, monitoring analytics, tracking mentions and hashtags, and managing multiple accounts simultaneously. By using third-party platforms, you can save time and effort while improving your social media presence, increasing engagement, and ultimately, driving more traffic to your website or business. There are numerous third-party platforms available, each with its own unique set of features and pricing plans, making it essential to find the right platform that suits your needs and budget. In this blog, we will explore the best third-party social media platforms and how they can benefit your social media strategy.
When Do You Use Third Party Social Media Platforms?
Third-party social media platforms can offer a range of benefits, but it's essential to consider the circumstances in which they're appropriate to use. Here are some situations in which using third-party social media platforms may be beneficial:
Managing multiple accounts: If you're managing multiple social media accounts across different platforms, using a third-party platform can help streamline the process. These platforms often offer features such as post scheduling, analytics, and cross-platform posting, allowing you to manage all your accounts from one centralized location.
Analytics and insights: Many third-party social media platforms offer more detailed analytics and insights than the native platform, providing you with valuable data on your audience, engagement, and content performance. This can help you make informed decisions about your social media strategy and improve your performance.
Advanced features: Third-party platforms may offer advanced features that are not available on the native platform. For example, some platforms offer advanced targeting and audience segmentation, which can help you reach a more specific audience and improve the effectiveness of your social media campaigns.
Content creation: Some third-party platforms specialize in content creation, providing you with tools and templates to create engaging content quickly and easily. This can be particularly helpful for businesses or individuals who do not have in-house design or content creation capabilities.
However, it's important to note that using third-party social media platforms can also come with risks. Some platforms may violate the terms of service of the native platform, potentially leading to account suspension or termination. Additionally, using too many third-party platforms can lead to a fragmented social media strategy, making it challenging to maintain a consistent brand image or voice across platforms. It's essential to weigh the risks and benefits carefully and ensure that using third-party platforms aligns with your social media strategy and brand values.
A Case Study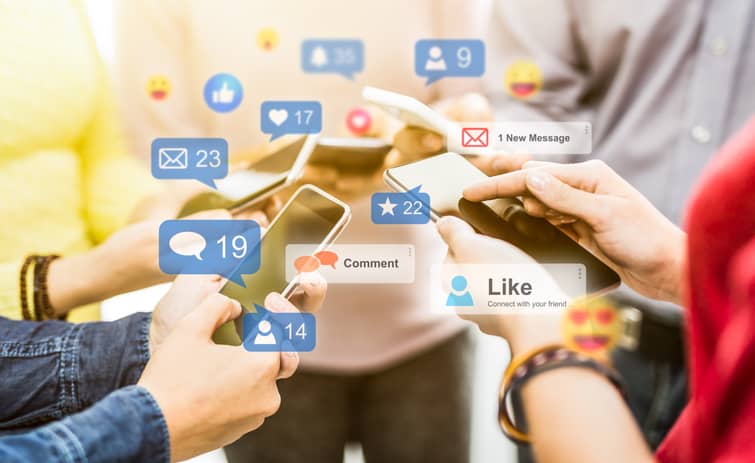 As an example, let's look at one such platform, www.SubscriberZ.com and how can it fit into your SMM strategy and help you manage your Instagram account better. In general, third-party services that claim help increase Instagram followers, likes, and engagement can offer valuable benefits, that are:
Time-saving: Using a third-party service can save time by automating tasks such as following and liking posts, which can be time-consuming when done manually.
Boosted social proof: A high number of followers, likes, and engagement can create a perception of popularity and credibility, which can attract more organic followers and engagement.
Increased visibility: Higher engagement and follower counts can help your posts appear more frequently in Instagram's algorithm, potentially leading to increased visibility and reach.
Advantages of Having A Large Following
Having a large following on Instagram can offer numerous advantages, particularly for individuals or businesses looking to establish a strong online presence. Here are some of the benefits of having numerous followers on Instagram:
Increased reach: The more followers you have, the more people see your content. This can lead to increased visibility, reach, and engagement on your posts.
Social proof: A high number of followers can create a perception of popularity and credibility, making your account and content more attractive to potential followers or customers.
More sales or business opportunities: A large following can provide access to a broader audience, which can translate to more sales or business opportunities.
Brand collaborations: Brands often look for influencers or accounts with a high following to collaborate with on campaigns or promotions, potentially leading to new partnerships and increased exposure.
Greater influence: Having a large following can provide a platform to share your voice and ideas, potentially leading to a greater impact and influence in your industry or community.
However, it's important to note that having numerous followers does not guarantee success or impact on Instagram. It's crucial to prioritize quality engagement over quantity and focus on building a genuine and engaged following that aligns with your brand or personal values. At the same time though, these two things cannot exist without one another. As a large following base increases your account credibility and reputation, leading to some beneficial consequences such as automatic growth and better chance at being discovered by the audiences you have not thought of targeting.
What You Should Consider To Find the Best Websites To Help Increase Your Follow Count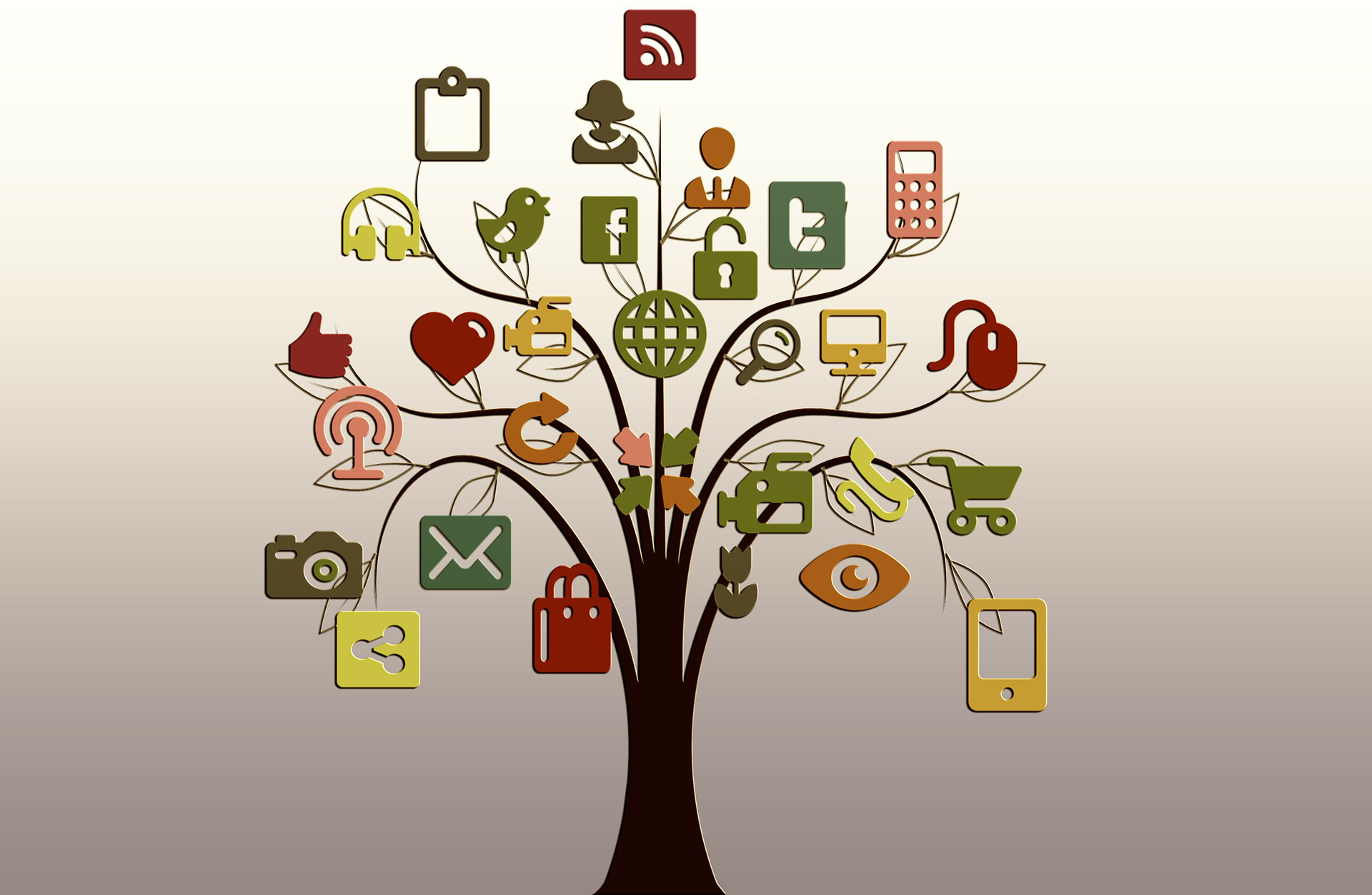 If you decide that you want to adopt this particular method of bringing more followers to your page, you have to take some consideration into account. The most obvious one being the reputation of the third party platform you are targeting. Only seek help from the reputable websites who display their stats for potential users to see. If they have helped a lot of people, there's a high chance they can help you as well. Furthermore, you need to take into account the type of followers you will be getting. They need to be:
Of highest quality, decent accounts with profile photos, a bio and some content. They have their own followers. They will not only follow your account, but actively engage with it as well. Perfect when you are in a hurry and need a quick boost on a budget.

Premium followers, without a doubt, is the best option for any business owner. Organic followers is a fancy way of saying there are real people behind the accounts. Professional third party social media platforms employ experts who organize real SMM targeting Instagram, or any other platform for that matter. The focus of a campaign will be whatever you want it to be on.
List of Considerations to Find Best Third Party Social Media Platforms
Check if the site is secure and if all your information, especially your payment information, is safe. You can do this by checking for an SSL connection.

Ensure that the site has a good customer support team. You might need them for any questions, complaints or queries you have later on. They should have a responsive customer care provider that will solve the problem right away.

Are the services they offer organic? Ghosts, goblins and bots? Or a mixture of both? These are questions you should ask beforehand. Do your research so you won't end up with an account that has tons of followers with little or no interactions or engagement.

Check for reviews of the site. People who have used the site should be able to testify for their operation process and authenticity. Word of mouth (or text to text) marketing is the best marketing after all.

Check how often the feeding process happens. The process will help the growth of your account appear more organic. 20K new followers don't just come down from the sky one day.

Check if they provide any form of guarantee. This will give you the assurance that you can make up for any followers that may have fallen off of your account in any way.

Check for the price variations as it relates to the number of followers you will get. This will help you find out if it is something you can afford and keep up with in the long run. Also check out how the packages vary.

Check how they distribute their followers. In order to maximize the number, they have to be people who are already interested in your niche. If this is not the case, then you are likely to lose your standing after a while.

Check for the paying options. Some websites provide a monthly managed subscription. This is to ensure that your growth in the platform can become completely automated.
Conclusion
In conclusion, finding the best third-party social media platform requires careful consideration of your unique needs and goals. Whether you're looking to manage multiple accounts, access advanced features and analytics, or streamline your content creation process, there is likely a third-party platform that can meet your needs. However, it's essential to research and compare different options, considering factors such as pricing, user experience, and security, to ensure that you choose a platform that aligns with your brand values and social media strategy.
As an example, Instagram follower growth is a common goal for individuals and businesses looking to establish a strong online presence. While third-party platforms such may offer a quick and easy way to increase your follower count, it's important to prioritize quality engagement over quantity. By creating authentic and engaging content, engaging with your followers, only seeking help from reputable platforms and avoiding risky practices, you can build a genuine and engaged following that aligns with your brand or personal values, potentially leading to business success and impact. Ultimately, the best third-party social media platform is one that helps you achieve your goals while maintaining the integrity and authenticity of your brand.