Facebook marketing tips for business on small budget
Published on 18.05.2021
The harsh reality of Facebook is that 1 out of 100 users will be reached organically. The fans of your page can't see page posts organically very often. Back in 2014, when Facebook rolled a new update, marketers were angry about the organic reach. So Facebook killed organic reach and went entirely focused on advertising. As of now, without advertising on Facebook (Pixel), you can't go far. In this post, you'll learn hidden tips to take your strategy to another level.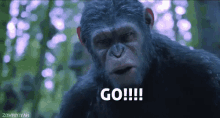 Create a content calendar
It's essential to have a content calendar. It would help if you had a scheduled calendar for the following two weeks minimum. Big brands have posts planned for the next 30-60 days. You should know the next 2-3 moves in business, and the same scenario applies to content marketing. If you want to trick the Facebook algorithm to get better organic reach, you should stay consistent and ready with the scheduled content. First of all, it's tough to create content without consistency. That's why you should take a few weeks and start planning everything. Brainstorm ideas, connect with the graphic designers and stick with the schedule.
Create Facebook group
Facebook groups are in the grey area for marketers. Organic reach is not killed in this case entirely. You can create a private group and add fans there. Ask group members to get notified after every post. Facebook groups are a channel between your product and potential customers. Overselling will lead to disappointment, and in the end, you'll lose lots of potential customers. That's why you should give free information at first and then offer a product or service. One of the most famous entrepreneurs, Gary Vaynerchuk, says that you should always provide information about a particular niche/problem for free. GaryVee says that you should not wait for everyone to buy services or products from you. It's better to give free information a few times and then offer them a solution to your advantage. Ask Facebook group members to get notified - check the image, you see that users have option to get notified after every post.