Facebook Advertising ideas to implement in 2022
Published on 26.12.2021
Facebook and Instagram ads are growing stronger. With both platforms, you can reach more than 2+ billion people around the globe. It's not a surprise that companies are spending more money in the next few months. We have tested different ad sets, products and services in the last few years. The team of Subscriberz will tell you the latest Facebook advertising ideas to implement in 2022.
Lets get straight to the hot tips!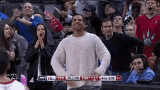 Saved audiences on the Facebook
As you see, Facebook has stopped supporting much-loaded audience insights. From July 2021, there have been many updates on the features. So, it's essential to focus more on the saved audiences on Facebook. Everything goes through Facebook Ads Manager. To set up direct advertising from Facebook, you should learn more about the saved audiences. Constantly create new 'saved audiences', using relevant demographics and targeting interest-based. You can save time and go straight to the Ad manager. Create saved audiences in the 'ads manager'; you'll see how fast it will be. (Check the image below - that's how saved audiences feature works on the Facebook ad system)

Setting a budget at the right level.
If you start a Facebook ad campaign for the first time, it could be confusing. Budgeting is the most confusing thing for newbies. It seems that the budget system could be on the "ad-set" or the 'campaign' level. Everything depends on the objectives of the company you are promoting. What's your objective? Do you want to get maximum results by the campaign or particular ad set?
In most cases, it's essential to maximize the ROAS (Return on the ad spend). It seems that everyone has to focus on the 'campaign' level at the end of the campaign. You may have new ad sets in the Facebook campaigns and think you may outsmart the system. Facebook's algorithm is very smart and knows everything about targeting. So, don't outsmart the system - give it a chance to target a better audience then you can do it manually.