Facebook Advertising for Beginners Latest Strategies and Tips
Published on 24.04.2021
Facebook has been on the rise in popularity for quite some time now. With over 1 billion users, it's hard to ignore the enormous potential that Facebook offers marketers. Many brands are using Facebook as a platform for marketing their products and services these days- but how do you know which strategies work best? This blog post will cover all of the latest Facebook advertising strategies and tips so you can make your campaigns more successful!
Firstly understand the basic - Achieving your marketing objectives is only possible if you know what they are. So it's essential to identify the specific goal before going into any campaign on Facebook Ads, whether generating Likes or increasing traffic.
Let the show begin!
Facebook advertising is highly effective.
No one could believe that company founded in the dorm room of Harvard would get this far. Facebook has more than 250 million active users, and they are using Facebook as a platform for marketing their products and services these days.
Why is Facebook advertising is highly effective? More than 78% of Americans use Facebook to buy products. With Facebook Ads, it's a lot easier to reach your target audience. Facebook advertising is an excellent way of using social platform for marketing products and services without paying anything upfront. It has won over many marketers because of its low-cost, high-targeting capabilities and great results. Advertising on FB is effective because Facebook has a large user base, and also it's effortless to connect with your customers through social media.
Simple Set-Up Process and Fast Results
You can easily set up a Facebook ad campaign. If you open up Facebook business manager, it gets easier for your to start with the first campaign. How do beginner's advertising on Facebook? You create an ad set, upload your image or video and add the product you want to promote. You can also use a Facebook ads template which makes it easier for beginners. When you are ready with your campaign, configure the budget and schedule when this campaign will run. Your target audience is based on age, location, etc. - Facebook advertising isn't as expensive as you think - It could be more in-depth than what people initially believe when they see the term "social media", but at the same time, it doesn't have to cost. (check the image below - Facebook business manager dashbaord is very intiuative and easily could be customized)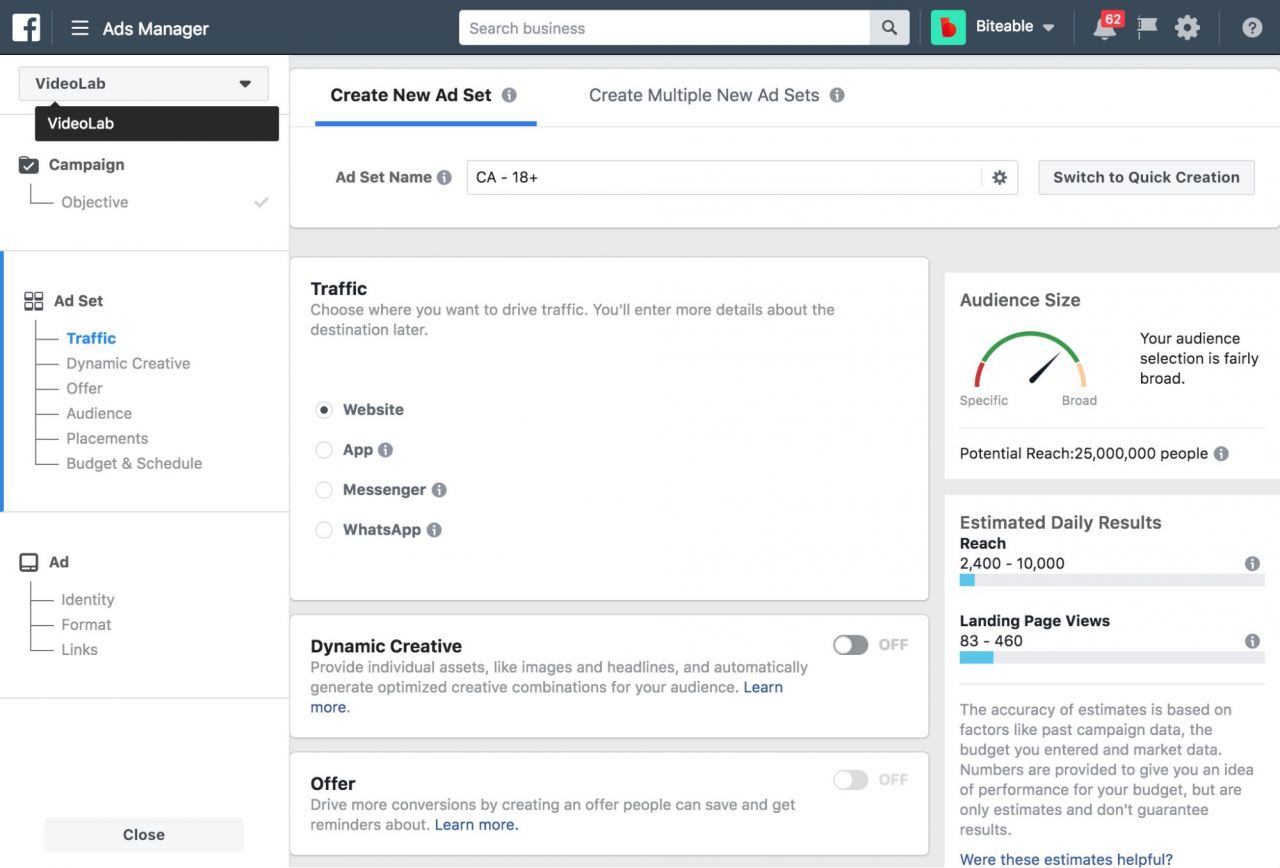 You Can Reach Your Ideal Audience
With Facebook advertising, you can reach an ideal audience. Why there is always a perfect audience on Facebook? Well, this is because Facebook can collect data about your audience. You will need to connect it with Facebook from a third-party app or website you are trying to promote. As of now, there is a significant update related to IOS 14. It seems that you can connect data with Facebook advertising because of IOS 14 update.
Facebook Ad Campaigns Are Highly Customizable
Keep in mind that Facebook ad campaigns are highly customisable. It means that you can adjust your ads for each audience. You can show them the right message and offer at the right time to have a successful campaign.
Facebook advertising has been around for many years now, and now it's developed at another level. There is no other marketing tool close to the Facebook AD system because they have been in this space for more than a decade.
Frequently asked questions before entering the market with Facebook AD.
What is a reasonable starting budget for Facebook ads?
The best way to answer this question is by experimenting. Be sure that you will have enough money for the experiment and decide what budget fits your needs. The minimum starting budget would be $0-$300 per month, but of course, it depends on how much you are willing to spend monthly and your campaign's goal.
What type of Facebook ads should you run?
Depending on your product or service, you can run any type of Facebook ads. But there are general rules that will always apply as to the best way to design an ad for maximum engagement and conversion. The most important thing is not to overwhelm with text in the image but also to be sure that it has a strong call-to-action.
What type of Facebook ads in general?
The type of Facebook ads you can run depends on your product or service. For example, if you sell cars, then the best option is to create an ad with a car and a call-to-action button to lead people to your website for more information about this vehicle. The same goes for other products such as shoes, etc.
Can someone run ads without a Facebook business page?
There are two types of pages: personal and business. The personal page is meant for marketing your profile, while a Business Page is used to promote a company or product on Facebook. You can't run ads without having a business page because it's not possible to collect leads that way!
The main takeaway from this article is that for a company's ads on Facebook to be successful, they need to target their audience based on location, age and interest. You can run any type of ads with any specific budget but be always ready for testing more. (check the image below - here is general overview screen of Facebook business manager)