Essential Tips for Success as a SoundCloud Artist
Published on 09.10.2023 by Chizoba T
Are you an aspiring artist on SoundCloud? If so, you've likely heard that it's a great platform to get your music out there and start building a career. But then, how do you successfully stand out from the crowd and how can you ensure that your tracks are being heard and appreciated by as many listeners as possible?
In this blog, we will discuss the essential tips for success as a SoundCloud artist. We will also look at topics such as how to optimize your profile, utilize social media platforms, build an audience, and create quality content that stands out from the crowd. With these pointers and strategies, we aim to help you maximize your potential and increase your presence on SoundCloud.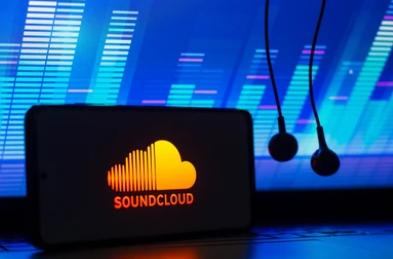 Why Success on SoundCloud Matters
Success on SoundCloud is important for any musician, producer, or artist who wants to make a name for themselves and reach out to potential fans. It can be the difference between success and obscurity, providing an invaluable platform to promote your work and build relationships with other users in the music industry.
Here are just some of the reasons why success on SoundCloud matters:
It offers a great way to get your music heard by the masses. With millions of users on the platform, it provides an ideal platform for showcasing your music and reaching out to potential fans.

It allows you to build relationships with other musicians, producers, and industry professionals which can be invaluable when you need advice or help in the music industry.

It gives you an opportunity to interact with your fans and gain feedback on your work, which can be used to improve your music.

It provides a great way to build an online presence for yourself as an artist and allows you to reach out to new audiences from all over the world.

It serves as a valuable promotional tool, allowing you to reach out to radio stations, music blogs, and other publications to get your music heard by the right people.
By utilizing SoundCloud's features to the fullest, musicians can build a strong and loyal fanbase and establish themselves as artists.
Tips for SoundCloud Artists to Succeed in their Musical Journey
Being heard on SoundCloud can be a challenging endeavor for many aspiring musicians. That's why it is important to have an effective strategy in place to promote your music and gain recognition from fellow artists and industry professionals on the platform.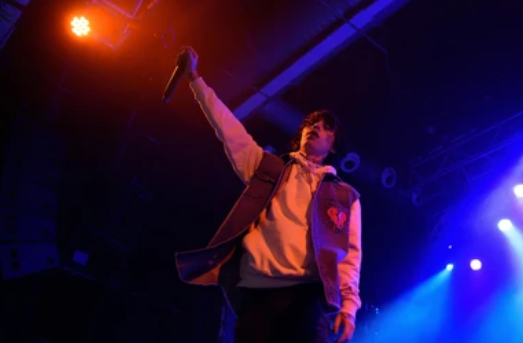 Here are some top tips that can help SoundCloud artists succeed in their musical journey:
Identify your Musical Niche and Target Audience
First and foremost, it is important to identify your specific musical genre or niche. This will help you attract the right audience who will be interested in listening to your music. Once you have identified your niche, create content that appeals to this particular demographic. It is also important to keep up with the trends, so research the latest sounds and styles that are popular in your genre to ensure that your music stands out.
Create Your Unique Music
Having a unique sound is paramount to standing out on SoundCloud. Don't be afraid to experiment with different production techniques when making music and combine genres to create something that is truly yours. Doing this will help you develop a distinct style of music that will make it easier for listeners to recognize your songs.
Create a Captivating SoundCloud Profile
It's important to have an attractive profile page on SoundCloud as this can be the first impression fans get of your musical brand. Make sure you add interesting visuals, compelling descriptions, and engaging content such as photos or videos related to your music. This will make it easier for people to find and recognize you on SoundCloud.
Utilize the Power of Tags, Titles, and Descriptions
When creating a track on SoundCloud, be sure to use relevant tags to make them more searchable by listeners. Additionally, catchy titles and descriptions can help capture attention and increase the chances of being discovered by new fans.
Utilize Social Media Platforms to Connect with Fans
Having an active presence across social media platforms is key to connecting with potential new fans. Post regularly on Facebook, Twitter, Instagram, etc., to keep your followers engaged with your music and news related to upcoming releases or projects. You can also use these platforms to promote your SoundCloud profile and encourage them to follow you there.
Utilize Playlists and Reposts to Expand Your Reach
Get your music featured on popular playlists that are related to your genre, as this can help expose it to a larger audience. Additionally, take advantage of reposting songs from fellow artists in the same genre as yours, as this can be mutually beneficial for both parties.
Connect With Fellow SoundCloud Artists and Industry Professionals
Networking is an essential part of success in the music industry. Connect with other musicians who are active on SoundCloud and collaborate with them on projects or remixes. This will help you not only gain recognition within the industry but also make valuable connections and friends.
Utilize Other Streaming Platforms and Music Distribution Services
Releasing your music on SoundCloud is only the first step. Be sure to leverage other streaming services such as Spotify, Apple Music, etc., and also consider using digital distribution services like TuneCore to make it easier for fans to access your music online.
Utilize SoundCloud's Monetization Options
One of the most effective ways to monetize your music on SoundCloud is by enabling the monetization option "Revenue Share" which allows you to earn a percentage of revenue from ads that are played before or during streams of your songs. Additionally, you can create premium content such as bonus tracks or exclusive mixes that listeners have to pay for in order to access them.
Stay Updated with Trends and Technologies
The music industry keeps being updated with the latest trends and technological advancements being developed every day. Staying up-to-date with these changes will help you stay at par or even above your peers, so be sure to research the latest software, plugins, and production techniques in your genre to ensure your sound stays fresh and relevant.
By following these tips, SoundCloud artists can increase their chances of getting noticed by their fans and other professionals in the industry. With a solid strategy, success on SoundCloud is achievable.
Concluding Remarks
SoundCloud can be an incredibly rewarding platform for artists of any level. It provides the opportunity to reach a large audience and potentially create a lasting impact. By taking the time to familiarize yourself with its tools, understanding best practices for using them effectively, engaging with your fans, and consistently producing quality content, you can maximize your chances of success on the platform.