Cheat Sheet To Gaining More Engagement on Twitter
Published on 23.05.2023 by Sofia N
Are you ready to up your Twitter game and make sure that everyone notices your posts? Everyone wants to be noticed on Twitter, whether they're just getting started or they're a seasoned user. But with so much content being posted every day, it can be hard to stand out. That's why we have created this cheat sheet for gaining more engagement on Twitter. In this guide, we'll show you the steps you need to take in order to get your content noticed and shared by more people. We'll cover topics like using hashtags, finding the right times for posting, and creating content that resonates with your target audience.
How to Craft Your Tweets for Maximum Engagement
Gaining engagement on Twitter starts with crafting the perfect tweet. To get your followers and potential customers interested, there are a few tips you can keep in mind. First, aim to keep your tweets short. Twitter is fast-paced, and you want to make sure that users see your content quickly and easily. You don't want them scrolling past your tweets due to their length, so try to keep your tweets concise.
Additionally, use hashtags strategically - but not too many! Hashtags are useful in spreading your message to a wider audience, but if you include too many, it's likely people will get lost in the jumble of words - and worse yet, they won't even bother to read it because it looks messy.
Finally, add images or videos whenever possible as visuals tend to grab people's attention more than plain text. Not only will this make your tweets more visually appealing and therefore easier to digest, but they also generate higher engagement rates than plain text alone. So when you're sharing information on Twitter, try pairing it with a visual aid for more impact.
The Secretion of Viral Tweets
It's the dream of every Twitter user - a tweet that goes viral and is seen by thousands, if not millions, of people. You may think it's impossible, but there are a few simple tricks you can use to gain more engagement on Twitter and increase your chances of having your tweets go viral.
Focus on creating compelling content that will attract attention. You want your tweets to be interesting, informative, and eye-catching. Make sure to include relevant images or videos when possible—these can draw more attention to your tweets and make them more likely to be shared by others. Additionally, it's important to engage with other users on the platform. Reply to other people's tweets and join in conversations relevant to your industry or interests. This is a great way to build relationships and expand your audience. Finally, don't forget to use hashtags! Not only do they help categorize your tweets so they're easier to find, but they also help you reach a wider audience that may be searching for related topics.
What Content Resonates the Most With Followers
People who use Twitter are interested in staying informed and interacting with other people. So when you're creating content for Twitter, keep these things in mind:
Focus on quality over quantity. Try to post fewer but more meaningful tweets, responses, and updates to get the most engagement from your followers.

Post content that is relevant and valuable to your target audience — provide useful information to help them solve a problem or make their lives a bit easier.

Ask questions, polls, surveys and start conversations with your followers. It's a great way to engage your audience and get feedback that can help you craft more meaningful content!

Use visuals like images, GIFs and videos — they tend to get more attention than plain text posts.

Utilize trending topics or hashtags on Twitter — this can help you reach a wider audience who may be interested in what you're saying!
These strategies will help you gain more engagement on Twitter by providing your followers with helpful content that resonates with them and encourages them to interact with you!
What Time of the Day to Post for Maximum Engagement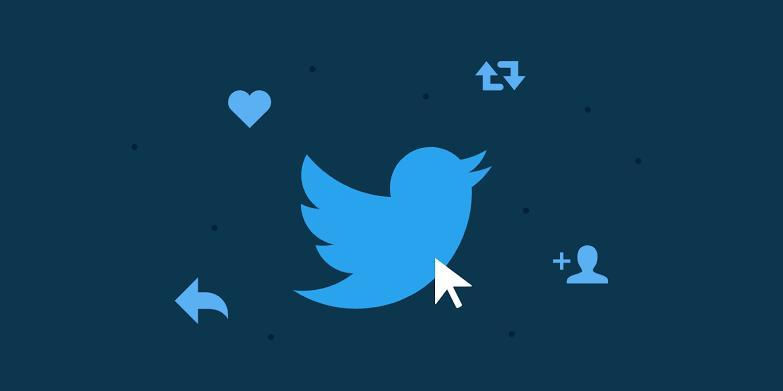 Posting content at the right time can make or break your goals for engagement. After all, it's no use to post something if no one is on the platform or to post something and not see any engagement. So when should you post? Well, there are a few things that you should consider before you make your decision.
Day of the Week
Different studies on Twitter have suggested that Monday and Tuesday receive more engagement than other days of the week, so this could be a great day to start posting more content. On the other hand, Sunday tends to be a slower day with fewer engagements.
Time of the Day
The best time to post varies between different types of accounts, but generally morning and evening are great times to get maximum engagement. Keep in mind though that there are regional differences—for example morning in Europe could be evening in the United States—so make sure you take this into consideration when planning content for international audiences.
Building Relationships With Influencers
One of the most powerful ways to gain more engagement on Twitter is by building relationships with influencers. They're able to use their platforms to reach thousands, if not millions of people, and that can really help you gain more traction on your tweets. Here are some tips for engaging with influencers:
Personalizing your messages is key when it comes to engaging with influencers. Show them you've taken the time to research their work and interests, and that you're proactive about building a relationship.

If you want an influencer to interact with your content, you should make sure to ask them directly. It doesn't hurt to be polite, so be sure to add a "please" and a "thank you" when appropriate.

You should never expect a reply right away, but don't be discouraged if they don't reply right away either. It takes time and relationship building, so keep following up at regular intervals until they respond (or until it becomes obvious they won't).
Analyzing Engagement Metrics to Improve Your Strategy
You've now taken the time to learn the basics and develop your Twitter strategy; but how do you know if it's working? Analyzing your engagement metrics can help you determine what's working and what's not. This will allow you to refine your strategy for even better results. But what are engagement metrics? Engagement metrics are data that tell you how successful your Twitter campaigns are. It is an important step in developing an effective strategy, as it allows you to assess what kind of content resonates with your followers, and how to optimize it for maximum engagement.
Some of the most useful engagement metrics to watch out for include:
The average number of Retweets & Likes a post receives.

The percentage of comments a post receives compared to the overall amount of impressions.

The average number of replies per post.

The average amount of clicks on each post link.

The total amount of mentions received per day.
The key is to look at these metrics across different posts and content types, so that you can have a better understanding of which types of content resonate best with your audience and which don't. Once you know this, you can adjust your strategy accordingly for improved results in the future.
Harnessing the Power of Hashtags
Hashtags are a powerful tool on Twitter, and you probably already know that if you want to get more engagement, adding relevant hashtags to your posts is a great way to do it. Sure, it may seem daunting to figure out the best ones to use and how they'll affect engagement, but with some trial and error, you'll be able to find some that you can rely on.
One of the main benefits of using hashtags is that they can help your posts reach a wider audience. By adding relevant hashtags, more people will be able to find your post—including those who may not even follow you. The more hashtags you use (the limit is 2 per tweet), the more chances your post has of being seen by people outside of your own following list.
Keep it Relevant
It's important to keep in mind that when it comes to using hashtags for engagement, relevance matters. You want to make sure that the hashtags you use are related to the topic at hand—otherwise, it wouldn't make sense (in most cases). That being said, don't just stick with one hashtag; mix it up and check which ones work best in terms of engagement.
Getting Creative
Another great way to get creative with hashtags is trying out different combinations. For example, try incorporating emojis or creating alliterations with several hashtags. This can help make your posts stand out more in users' feeds and draw more attention—which leads to higher engagement levels.
Mastering Automation Techniques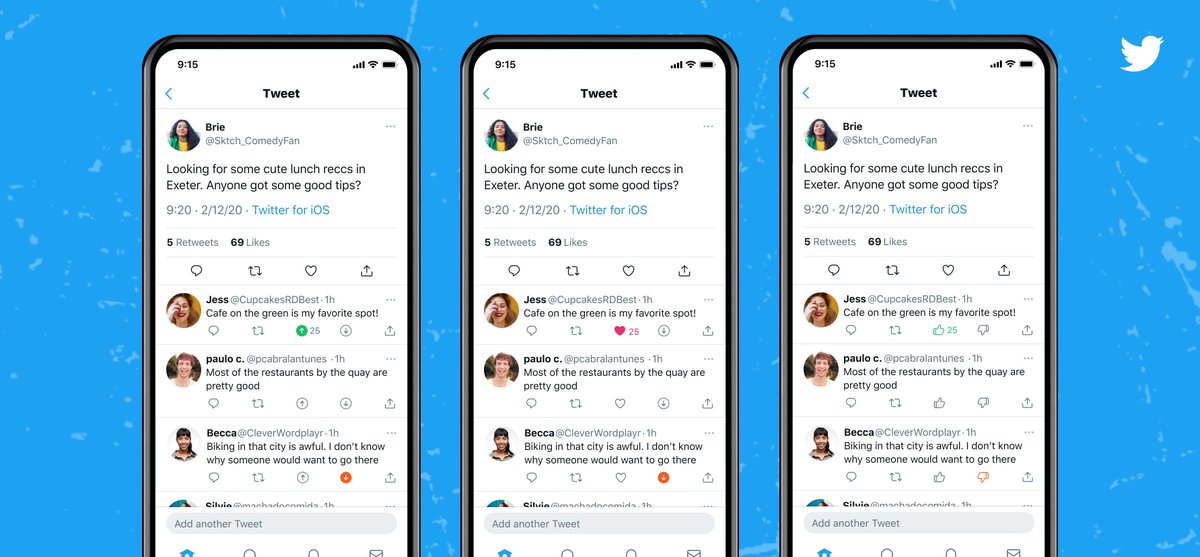 One of the best ways to leverage your Twitter content is by automating it. Automation techniques help you save time, by scheduling tweets when your audience is most active. You can also determine the best times for retweeting content or setting up automated replies to customer inquiries and comments. Before you start automating, however, it's important to develop an understanding of how automation works and how to use it effectively. To get the most out of automation, here are a few tips:
Choose the right platform: Many platforms offer automation features that have different levels of sophistication and control. Research the various options and determine which platform will work best for your needs.
Integrate with other tools: Automation tools allow you to integrate with other services like email marketing or analytics software. This will provide more insight into your audience and help you optimize your campaigns accordingly.
Monitor results: As with any digital marketing strategy, it's important to monitor likely performance metrics like follower count, engagement rates, or even sentiment analysis data from customers who interact with your brand on Twitter. This helps you understand which strategies are working and which ones need improvement or further experimentation.
Utilizing Visuals for Maximum Engagement
An often overlooked, yet incredibly powerful tool for gaining increased engagement on Twitter is visuals. There's no question that images, GIFs, videos, and more all have a huge potential to capture the attention of your followers, and in turn, open up the door to higher levels of engagement. Here are a few tips when creating visuals for your Twitter feed:
Make sure your visual is relevant to your message: Your visual should reflect the content of your tweet and add to it, instead of detracting from it.

Get creative: Think outside of the box when coming up with visuals – creativity can help you stand out from the competition.

Consider adding text: Adding text to your visuals helps to reinforce more clearly what message you are trying to convey, so put some thought into how this might be applied in each instance.

Keep it brief: Visuals can be powerful tools but avoid adding too much or you'll risk losing followers' interest.
Conclusion
Twitter engagement doesn't have to be a daunting task. With the right tips and tricks, you can maximize the effectiveness of your tweets for more shareable content and better engagement. By utilizing the tips and tricks discussed above, you can improve your chances at gaining more engagement on Twitter. However, don't forget that there's no one-size-fits-all strategy for success on Twitter. You should experiment with several different methods to find the best combination of tactics that works for your brand. Every business has its own unique needs and audience, so the path to success will vary from brand to brand. Ultimately, it's all about understanding your audience and developing an effective strategy that resonates with them. With the right strategy and a bit of effort, Twitter can be a powerful tool for driving engagement and boosting your business.