Boost Your SoundCloud Rankings Unlock Your Success with Powerful SEO Techniques
Published on 09.10.2023 by Chizoba T
It's no secret that being successful as a SoundCloud artist takes more than just creating great music, it requires effective marketing strategies. While there are many effective strategies, one of the most important is optimizing your content with SEO techniques. If done properly, SEO will not only boost your rankings but also increase organic visibility and engagement from both fans and curious listeners alike. What exactly is SEO, and how does it work within the context of music streaming platforms like SoundCloud?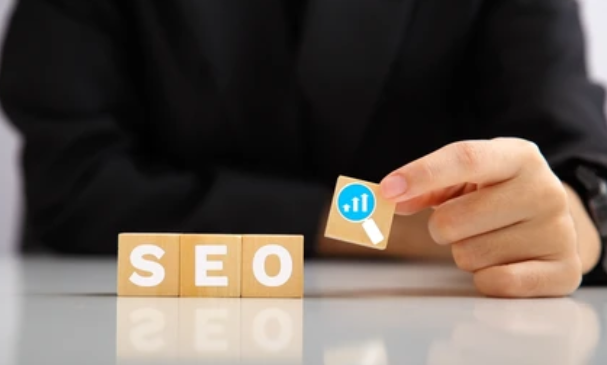 In this blog, we'll discuss these questions in greater depth and provide you with useful tips for getting the most out of your SoundCloud SEO efforts. Let's dive in.
What is SoundCloud SEO and Its Significance in The Music Industry
SoundCloud SEO is the process of optimizing an artist's SoundCloud profile for higher rankings in search engine results. This includes optimizing the profile bio, descriptions, titles, tags, and other elements to make them more discoverable when someone searches for related terms on SoundCloud.
The main significance of SoundCloud SEO in the music industry lies in its ability to make an artist's profile more visible, thus increasing the chances of gaining exposure and building a fan base. By optimizing their SoundCloud profiles, artists can reach out to potential listeners who may not have been exposed to their music otherwise.
Here are some key points to remember when optimizing a SoundCloud profile for SEO:
Ensure that all tags, titles, descriptions, and bios are relevant to the content being uploaded.

Make use of keywords and phrases related to the artist's genre, style, or content.

Use a branded name when setting up the profile for more visibility.

Include track descriptions that are concise yet informative.

Reach out to influencers in the industry who can help spread your music and messages.

Promote content and use social media to generate interest.

Optimize the profile regularly.
By taking these measures, SoundCloud SEO can help an artist gain greater visibility and promote their music more effectively while also helping them grow their fan base in the process. It is an invaluable tool for anyone looking to make it big in the music industry.
"Embrace SEO as the bridge that connects your music with the listeners who are actively searching for the sounds that resonate with their souls."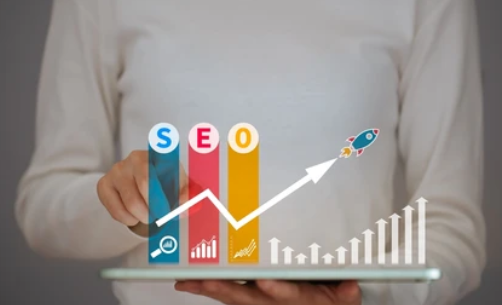 Boost Your SoundCloud Ranking with These SEO Techniques
If you're looking to increase your SoundCloud ranking, SEO should be at the top of your list. Implementing effective SEO techniques can help to show users that your music is worth a listen, and set you apart from competitors. Here are some essential tips for boosting your Soundcloud ranking with SEO:
Conduct Keyword Research
Before you start optimizing your content, you need to know what keywords people are using when they search for music like yours. Once you have gathered a list of relevant keywords, it's important to include them in the titles and descriptions of your tracks. This will ensure that users searching for your type of music can find you more easily.
Optimize Your SoundCloud Profile
It's vital to make sure your profile is up-to-date and accurately reflects your brand and sound. Make sure you fill out all the sections in your profile, add a professional profile picture, and use relevant keywords throughout the page. Include a link back to your website or other social media accounts to encourage users to follow you on multiple platforms.
Create SEO-friendly Track Titles and Descriptions
Your titles and descriptions need to be optimized for search engines. Make sure your titles are concise, relevant, and include keywords that accurately describe the track while also being attractive to potential listeners. In the description, use natural language and try to keep it between 200-500 words; this is where you can use more of those keyword phrases.
Maximize Engagement and Social Proof
The higher engagement levels your music receives, the better your ranking will be. Encourage people to leave comments on your tracks when they listen, share their favorite songs with friends and family, and follow your account. You can also reach out to relevant bloggers, influencers, or other artists in the industry for collaborations and reviews. This will increase your social proof and improve your ranking.
Generate Backlinks & External Promotion
Adding links to other websites that are related to your niche (e.g., music blogs, artist websites) can be a great way to get more eyes on your SoundCloud page and boost its SEO ranking. It's also important to promote yourself on all of your social media platforms. Share clips of new tracks, write interesting blog posts about upcoming releases, etc.
Utilize SoundCloud Analytics
Utilizing analytics tools like Google Analytics or SoundCloud Insights can help you understand the performance of your page and music. This data can be used to identify areas of improvement or weaknesses in your SEO strategy, as well as inform future decisions about content creation and promotion.
Engage with Your Audience
Staying connected with your listeners is key to keeping them engaged and helping to ensure that they keep coming back for more. Make sure you respond to comments on your tracks, interact with fans on social media, and create unique content that will draw people in.
By following these tips, you'll be able to take advantage of SEO techniques to boost your SoundCloud ranking and increase engagement levels.
Concluding Remarks
Ultimately, SEO techniques have the potential to help boost your SoundCloud rankings and provide you with a unique platform to showcase your music. By following the tips outlined above, you can optimize your Soundcloud presence and boost your ranking in search engine results pages (SERPs). With the power of SEO, it has never been easier to reach new listeners and grow your audience. So, get creative and optimize your content for maximum impact.