10 Proven Ways to Make Money on Twitter
Published on 20.05.2023 by Sofia N
Imagine if you could make money simply by logging onto Twitter. It's like a dream come true for those of us who are constantly glued to the "social media" platform. And it turns out you really can turn your Twitter account into an additional income stream—you just need to know how to monetize it properly. Making money from Twitter isn't rocket science, nor is it particularly difficult. It simply requires some creativity, initiative, and strategic execution. If you're willing to put in the work, then you too can start seeing an extra few bucks trickle in from time to time. To get started, here are 10 tried-and-true methods anyone can use to make money on Twitter with minimal effort.
Top 10 Proven Ways to Make Money on Twitter
After extensive research, we've provided the best possible ways to make legit money on Twitter. Let's check them out!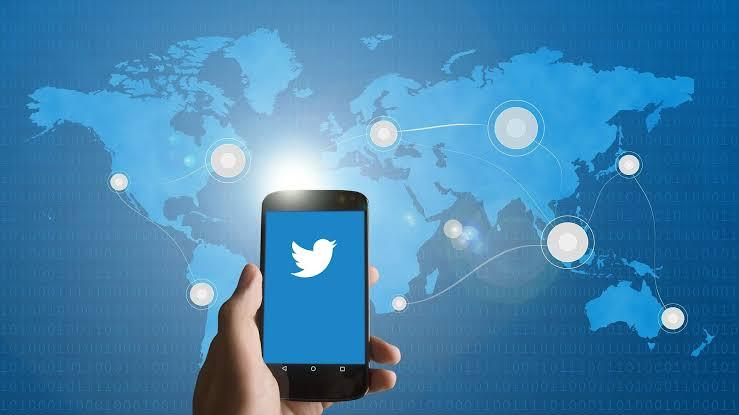 Leverage Paid Advertising
Advertising on Twitter can be a great way to make money from your account. Twitter offers both promoted tweets and promoted accounts which can help you reach a larger audience. You can promote your own website, products, or services as well as those of businesses you affiliate with. The key is to ensure that your ads are well targeted – asking yourself who your ideal customer is and what kind of ads will appeal to them is essential in getting the best out of paid advertising on Twitter.
You can set up campaigns that target users based on their interests, location, and more so that you know exactly who you're advertising too. Paid advertising can also help you increase the reach and engagement of any organic content that you post, allowing it to be seen by more potential customers. Additionally, analytics tools will allow you to track the performance of your campaigns - helping you adjust your strategy if necessary.
Use Affiliate Links
A great way to monetize your Twitter presence is by joining an affiliate network. Affiliate networks allow you to connect with companies offering products and services related to the topics you tweet about, then you get a commission when someone purchases the product or service through your link.
To get started, you'll need to research and find an affiliate network that fits your niche and topic, create an account, search for suitable products and services to promote, and link them in your tweets. It's important to note that when using affiliate links, it's important to comply with FTC disclosure regulations regarding honesty, transparency, and disclosure of relationships with affiliates.
Another tip for successful affiliate marketing on Twitter is to use eye-catching visuals or videos in addition to your link when sharing content from an affiliate partner. This will not only draw attention to the content but also increase the likelihood of clicks and conversions—which increases your chances of making money!
Become an Influencer
If you have a strong grasp on the latest trends in your industry and can develop a loyal following of engaged people, becoming an influencer on Twitter could be a great way to make money. So how do you become an influencer?
Have an Opinion: People are drawn to people who stand for something, so make sure you have an opinion on topics related to your industry and don't be afraid to express it. When you have strong beliefs that are backed up with evidence and facts, followers will come.
Establish Your Credentials: When starting out as an Influencer, try partnering up with other influencers and businesses in your space and promote each other's content. This can help you build trust and establish yourself as an authority figure in the Twitterverse. Make sure you know your stuff before taking this route!
Offer Services: Once you've become established as an influencer, start offering your services—such as speaking engagements at conferences or webinars—as another way to bring in extra income. People will be more likely to hire someone they already know as somebody who is credible and trustworthy. Plus, you can use the hashtag #ad when talking about products or services that you're promoting for additional revenue.
Sell Products and Services
So, you're getting serious about making money on Twitter. That's great news! One of the most popular ways to make money is by selling products and services. With the right strategy and a bit of investment, you may be able to earn a considerable return on your efforts. Here are a few tips to help you get started:
Research competitors - Taking some time to research your competition can provide you with invaluable insights. Ask yourself what they're doing differently, what niche groups they're targeting, and how their messaging resonates with their target audience.
Choose quality products - Your reputation on Twitter is essential for success, so it's important to promote quality products and services that will keep customers coming back for more. The more satisfied customers that you have, the greater chance of gaining referrals or repeat business.
Establish partnerships - Identifying partners who are passionate about their product or service can help boost your marketing efforts and increase your reach among potential customers. Create incentives for affiliates to join your program — this could be in the form of discounts or rewards based on referrals or performance metrics like reach or engagement rate.
Utilize Twitter Ads - Advertising through Twitter Ads is one of the most cost-effective ways to get in front of potential customers with limited time and resources available for marketing campaigns — plus it's easy to set up! You can choose different ad formats such as promoted accounts, promoted tweets, and website cards for reaching out to potential customers who may be interested in what you have to offer.
No matter which approach works best for you when it comes to making money on Twitter, remember that the key is providing value
Offer Consulting Services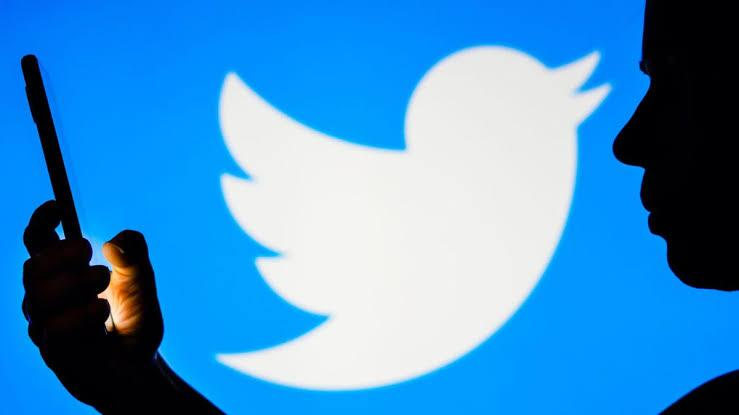 Twitter is a great platform to find and connect with potential clients. You can leverage your expertise to offer consulting services in a variety of professions. Say you're an expert on digital marketing, web design, copywriting or any other service that your followers might need. All you have to do is post regular tweets about your services and how you can help others to start building a client base. You can make money by:
Charging for specific consultations (with pricing based on the length and scope of the consultation)

Offering ongoing packages or services like weekly or monthly social media campaigns

Providing one-time projects such as website or logo design

Creating exclusive content such as eBooks, video training series, templates etc.
Consulting services on Twitter have become increasingly popular as they provide an opportunity for experts to interact directly with customers in real time. With the right approach and tactics, you can quickly establish yourself as an expert in your field and start earning money by offering personalized advice.
Design Custom Twitter Themes
You can also make money on Twitter by designing custom themes for people. If you already have design skills or coding experience, this is the perfect way to make use of them. You can create attractive and professional-looking designs that people will love.
Get Started: To get started, you'll need to create a profile on a freelancing website and list your services there. You can also advertise your services on Twitter and other social media sites for maximum reach.
Price Your Services: When pricing your services, consider how long it will take you to complete each project, as well as how many revisions clients might request. This will help you decide on a fair price for your services that reflects the value of the work that you are providing.
Provide Quality Service: Once clients hire you for their project, provide quality service and ask for feedback when you're done – this will build trust with your clients and help get more work in the future.
Utilize Sponsored Posts
If you have a large enough presence on Twitter, you might consider sponsored posts. This involves companies and brands paying you to tweet about their product or service, or their content. It's a way for brands to get more exposure to the right audience. Plus, it can help you make money if you have the right platform and the right followers. Sponsored posts should always be labeled as such, according to FTC guidelines. The labeling should be clear and conspicuous so that readers won't think the post is just your normal content.
How much can you make with sponsored posts?
It all depends on a few factors like:
Your follower base count

Your level of engagement

Your niche and expertise

The brand's budget

Your own personal rate for sponsored tweets
Typically, the more followers you have and the higher your engagement rate is, the more money you can make from sponsored posts on Twitter. It's all about proving that your reach is significant enough to drive brand awareness and visibility.
Publish Your Own E-Book
Making money off of Twitter doesn't have to be a mystery. You can easily make money by publishing your own e-book. It helps if you already have a large following because all you'll need to do is promote it on your Twitter account and people will flock to it. If you don't have a large following, no worries — you can still make money from your e-book by leveraging social media marketing tactics, like advertising or offering free downloads in exchange for a review.
Here are some tips for creating an e-book for profit:
Pick a profitable topic – Research popular keywords that people use when looking for content on Twitter.
Look at the competition – Take some time to research competitors and the type of content they're producing to help give you ideas on what your own e-book could be about.
Create valuable content – Create e-books that are well-written and provide valuable content that can help educate readers and be something they will come back to again and again.
Promote your work - Once you've created your e-book, use Twitter to promote it with enticing tweets, eye-catching visuals, influencer marketing, etc.
Leverage Content Marketing Strategies
Content marketing is one of the best and most effective ways to make money on Twitter. If you're already an expert in blogging or writing, then you already have the necessary skills to promote products and services through content marketing. Just think of it as a way to get your message across with cleverly created content. Content marketing essentially means creating a blog post, e-book, infographic, video or podcast related to your niche. Then share your content across Twitter and other social media platforms in order to engage with your followers and establish yourself as an authority in your field.
Link Building Strategies
Try using link building strategies such as guest posting, link exchanges with other bloggers, contributing to online forums and social media communities. Try targeting influencers who have large followings and establish relationships with them. Once you get their attention, they can help promote your content which could lead to more followers and more money in your pocket!
Offer Paid Ads
You can also offer paid ads to businesses that are related to your niche or industry. These ads can be expensive for businesses so try offering a lower cost for targeted tweets to their audience that will include a link back to their product page or website. This is an effective way of helping them target the right people while making money from these sponsored tweets!
Monetize Your Audience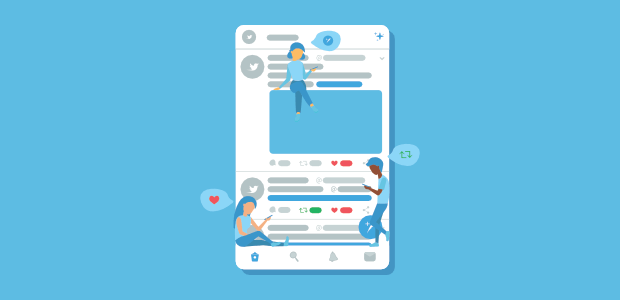 One of the tried and true ways to make money on Twitter is to monetize your audience. It's all about building relationships with people who are interested in what you have to offer. Once you've developed relationships, there are a few different ways to monetize those audiences:
Affiliate links
Affiliate links are one of the most common ways to monetize a Twitter audience. All you have to do is promote products or services that pay you a commission whenever someone buys after clicking your link. You can also use affiliate links in conjunction with other strategies, like creating content that focuses on a specific topic or product and including the affiliate link within it.
Sponsored content
Sponsored content is another great way to monetize your audience. You can find sponsored opportunities from companies looking for influencers and bloggers to help promote their products or services. These types of sponsorships usually require more work than just sharing an affiliate link, such as creating original content that features the brand's products or services in some way. However, sponsored posts often provide higher monetary rewards than regular affiliate links. It takes time and effort to develop an engaged audience, but when done right, monetizing your Twitter followers can be an incredibly profitable business opportunity!
Conclusion
As a final thought, it's important to remember that while making money on Twitter can seem like an easy and simple way to generate income, it's still work. It requires dedication, creativity, and a willingness to put in the time and effort to see results. Building an audience, engaging with it, and connecting with the right people can take months or even years, so don't get discouraged if your first attempts don't bring about the success you're looking for. However, with the proper guidance and dedication, you can find success in making money on Twitter. Follow the tips in this article and you'll be on your way to making money on Twitter in no time.